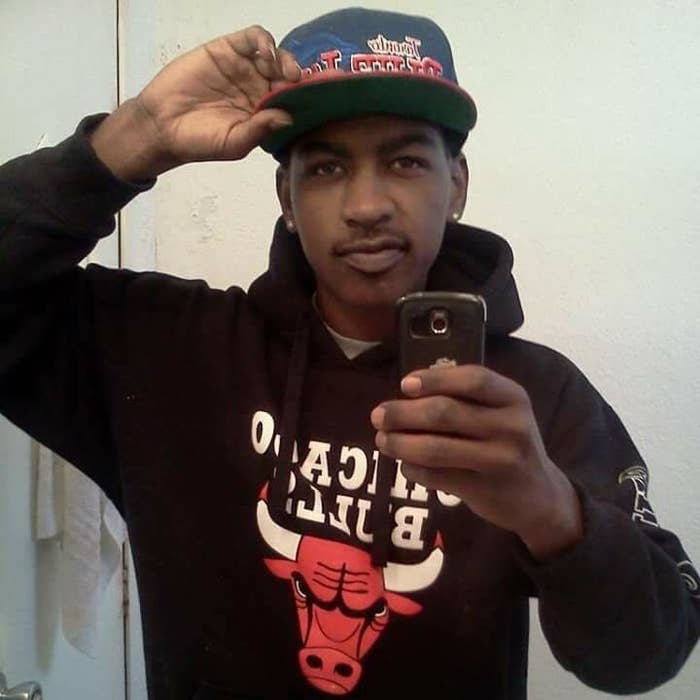 An attorney for a 26-year-old unarmed black man who was fatally shot by police in a California Walmart parking lot said that he was struck at least 10 times and was "neglected treatment for a great deal of time."
On April 5, four Barstow police officers — responding to a call of a suspicious vehicle in the Walmart parking lot — opened fire at the vehicle Diante Yarber was driving, killing him and injuring two other passengers.
Lee Merritt, Yarber's attorney, said Monday that a preliminary autopsy report concluded that Yarber was struck at least 10 times and that he died of asphyxiation. The report was conducted by a private medical examiner at Merritt's request, CBS News reported.
Police defended the officers' actions, saying they believed they were under attack. A spokesperson for the San Bernardino County Coroner told BuzzFeed News that Yarber's autopsy had been ordered but has not been released. She said autopsy reports usually take months to finish, and that in officer-involved shooting cases they may not be releasable.
"He choked on his own blood, which indicates to a medical professional that he struggled to survive and was neglected treatment for a great deal of time," Merritt said at a press conference on Monday. "Had he been given medical treatment, he had a chance to survive."
Officers fired more than 30 rounds into the car, Merritt said, striking Yarber multiple times in the back, neck, arms, and chest, which was "consistent with defensive wounds." He said that Yarber was "shielding himself, trying to escape the onslaught of bullets."
A woman who was sitting in the back of the car, Marian Tafoya, was struck in her abdomen and leg and was airlifted for emergency treatment. A male passenger suffered minor injuries while another man in the car was unhurt. All four occupants of the car were unarmed, Merritt said.
The passengers in the car claimed that they did not see law enforcement attempt to render aid or resuscitate Yarber, Merritt said.
Merritt did not immediately respond to BuzzFeed News' request for comment.
Cell phone video shared by the attorney appeared to capture the moment Barstow police officers opened fire at Yarber's black Mustang in the Walmart parking lot while members of the public were present.
In a statement released Monday, Barstow Police Chief Albert Ramirez Jr. said that "the officers feared for their safety and the safety of others" when they began shooting at Yarber's car.
Ramirez said that the officers were responding to the call of a suspicious vehicle in the Walmart parking lot at 10:53 a.m. on April 5. Barstow police had recently issued a probable cause declaration for Yarber's arrest for allegedly stealing a different car and they believed that he was the driver of the Mustang, which was registered in Yarber's name.
After one of the officers conducted a traffic stop on the Mustang, Yarber pulled up into the parking stall and opened his door. Ramirez said he failed to follow the officer's order to get out of the vehicle and accelerated it in reverse, striking the patrol car, according to police. He accelerated again toward the officers and struck a second patrol car occupied by an officer, prompting four officers to open fire, Ramirez said.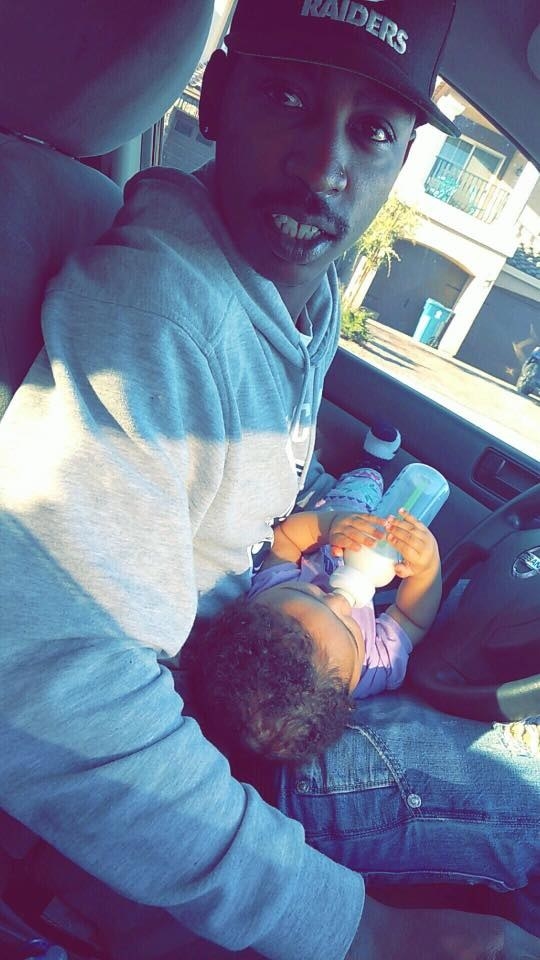 The officers, who have not been identified, were wearing body cameras that recorded the incident from different angles. Barstow police said they would not be releasing the videos, which have been turned over to the San Bernardino County Sheriff's Department as part of its criminal investigation into the shooting.
The Barstow Police Department is conducting its own "administrative investigation" into the shooting as part of a "comprehensive internal review process," Ramirez said.
"This is the worse case of excessive and unnecessary force I have seen in my career," Merritt said in a Facebook post.
The victims' attorneys are demanding that Barstow police release the names of the officers involved in the shooting and release videos of the incident.
The attorneys said there was a "strict policy" against shooting at drivers of moving vehicles and that Yarber was backing up his car "very slowly."
"In this case it was totally unjustified," Dale Galipo, a civil rights attorney representing one of the passengers, said at Monday's press conference.
The lawyers also pointed out that police in Tennessee had arrested the suspect accused of killing four people in a Waffle House without injuring him.
"Here we have again, another unarmed black man who was shot and killed by police," Galipo said.