Facebook Is Finally Getting Rid Of The "Other" Inbox So No More Creepy Messages
A new feature enables users to search anyone by name and send them a "message request." So...maybe more creepy messages?
Facebook is getting rid of the "Other" messages folder, which was basically a place for non-friends to send you messages that were creepy AF.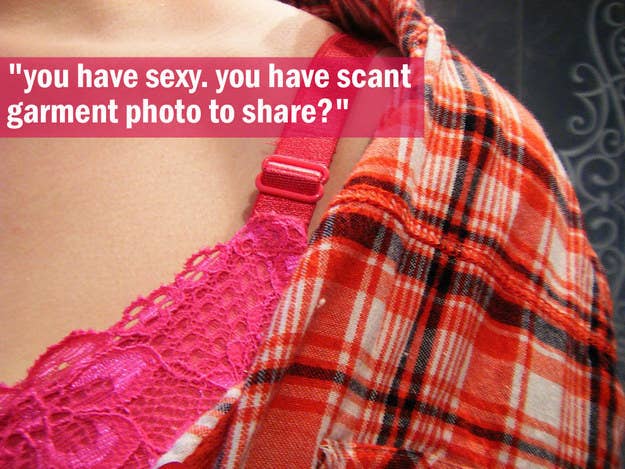 David Marcus, who runs Facebook Messenger, announced Tuesday that the Other folder in the inbox will be replaced by a new feature called "Message Requests."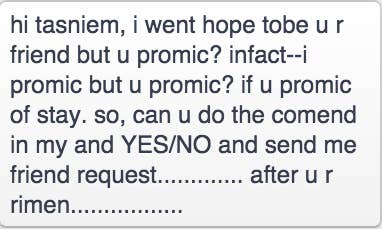 The new feature enables any Facebook user to search your name and send a message. You have the option of accepting or ignoring the requests without the requestor knowing you've read their message.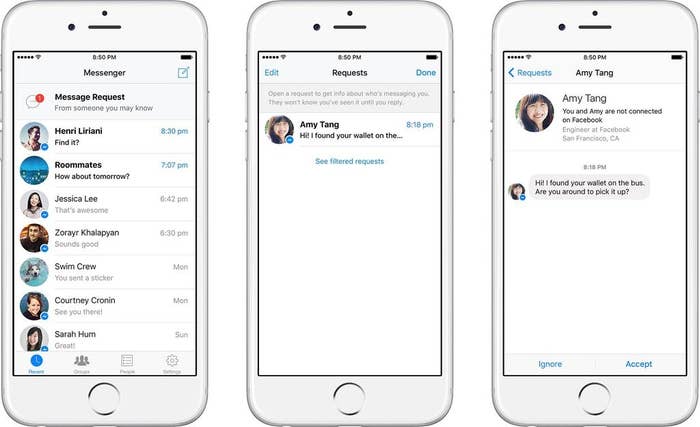 "Now, the only thing you need to talk to virtually anyone in the world, is their name," said Marcus.
That really doesn't sound reassuring.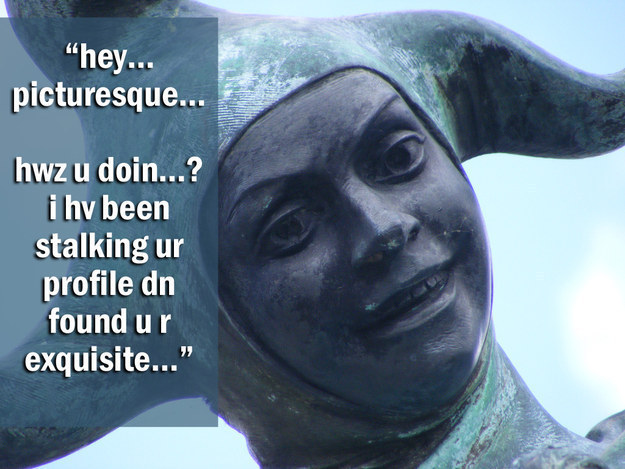 Here's how it works, according to Marcus:
The rule is pretty simple: If you're friends on Facebook, if you have each other's contact info in your phone and have these synced, or if you have an existing open thread, the new messages from that sender will be routed to your inbox. Everything else will now be a message request, minus spam attempts that we will continue to ruthlessly combat.
Pretty much...