Ex-Polish Leader Admits To CIA's Secret Prison In Poland
Following the Senate report on CIA torture, a former president said Poland agreed to a CIA "black site" site but insisted no inmates be abused.
Following the U.S. Senate report on the CIA's controversial detention and interrogation programs, former Polish President Aleksander Kwasniewski acknowledged Wednesday that Poland hosted a secret CIA prison, the Associated Press reported.
The report revealed that the CIA paid millions of dollars in cash to foreign governments to get them to host "black sites" — secret detention facilities where the CIA used "enhanced interrogation" techniques against terror suspects. It did not name the host countries, though the list is known to include Poland, Romania, Thailand and Afghanistan.
Kwasniewski, who was president from 1995 to 2005, insisted that the harsh treatment and torture of inmates at its secret prisons was not authorized. He had denied its existence until now.
The report referred to the sites by color and blue was designated to Poland, the Washington Post reported.
Kwasniewski said that the secret prison program was halted under pressure from Polish leaders but did not specify the period of time it operated in the country.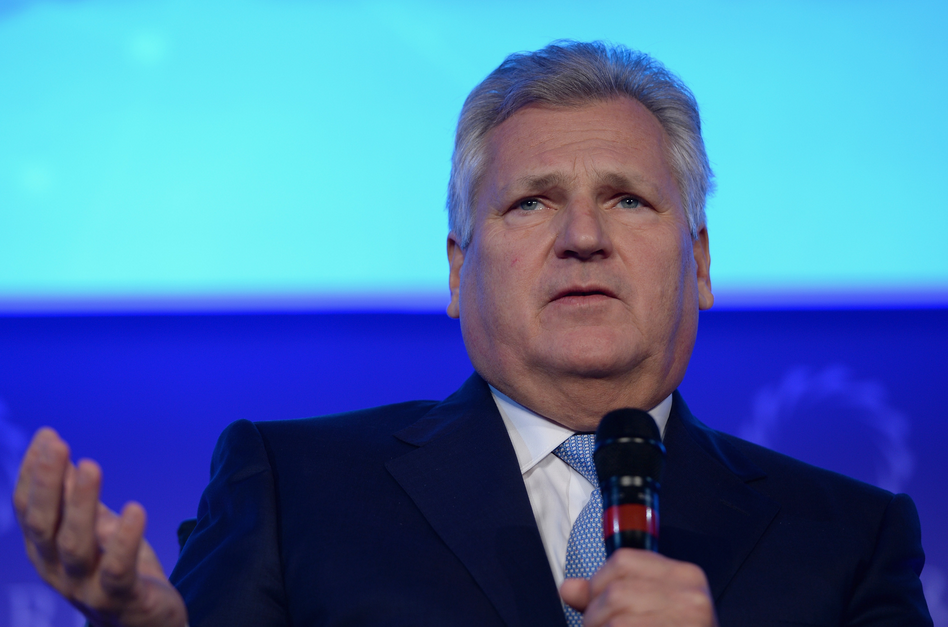 The secret prison operated from December 2002 until the autumn of 2003, former CIA officials have told the Associated Press. The site housed eight terror suspects including the self-proclaimed mastermind of the Sept. 11 attacks — Khalid Sheikh Mohammed, AP reported.
Speaking to a Warsaw radio station, Kwaniewski said, "Poland took steps to end the activity at the site and the activity was stopped at some point." He also said that during his talks at the White House he pressured former President George W. Bush to terminate the program in Poland.
Former Polish prime minister, Leszek Miller, denied having knowledge of such a facility on Tuesday. A spokesperson for the Polish embassy in Washington said in a statement to BuzzFeed News that the Senate report will be assessed by the Prosecutor's Office in Krakow who heads the inquiry into the existence of alleged secret CIA sites in Poland.
Polish president Bronisław Komorowski said Wednesday he will revive the Prosecutor's Office investigation into CIA prisons on Polish territory based on the report.
Meanwhile, Lithuanian Prime Minister Algirdas Butkevicius demanded to know whether the CIA tortured captives in the black site in his country.
As Reuters reported:
Lithuania was not named in the heavily redacted report on CIA torture released on Tuesday.

But the description of a "detention center Violet" is consistent with a 2009-2010 Lithuanian parliament investigation, which found that the CIA set up and ran premises that could be used as a detention center near the capital Vilnius.

The Lithuanian investigation found that the CIA ran flights in and out of the country, but could not determine whether the site was used to house prisoners because U.S. officials refused to cooperate.