Eric Holder Endorses Death Penalty Moratorium As Some States Halt Executions Over Drugs
The attorney general suggested a nationwide hold on executions pending a Supreme Court review of Oklahoma's lethal injection protocol. Alabama, Florida, Ohio, and Tennessee have halted executions recently over drug issues, and activists called for Oregon's outgoing governor to take action on the issue as well.
Attorney General Eric Holder said on Tuesday that a death penalty moratorium would be "appropriate" until a Supreme Court review of Oklahoma's lethal injection procedure is finished.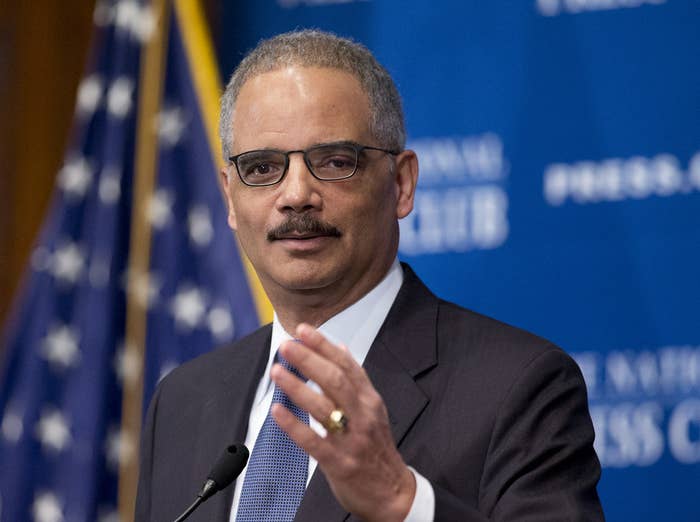 Holder, "speaking personally" at an event at the National Press Club, said, "Fundamental questions about the death penalty need to be asked. And among them, the Supreme Court's determination as to whether or not lethal injection is consistent with our Constitution is one that ought to occur. From my perspective, I think a moratorium until the Supreme Court made that determination would be appropriate."
Last month, the court ordered Oklahoma to postpone its executions until a legal challenge involving the use of a contested sedative in the lethal injection process is resolved.
Holder's comments come at a time when other states are facing challenges from death row inmates on the constitutionality of execution protocols.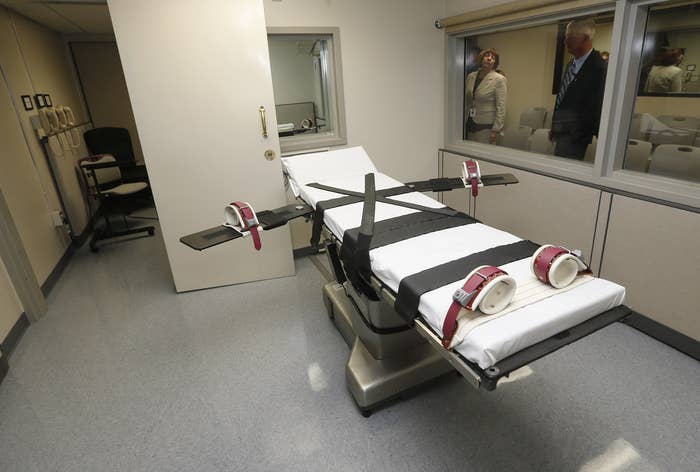 Two days before his Feb. 19 execution, Alabama inmate Tommy Arthur — who filed a lawsuit challenging the state's lethal injection protocol — was granted a temporary stay by the U.S. District Court.
The Florida Supreme Court stayed the Feb. 26 execution of Jerry Correll pending the Supreme Court's ruling in the Oklahoma case.
Other executions in Ohio and Tennessee scheduled for February were also stayed due to legal challenges over the states' lethal injection procedures.
In Oregon, anti–death penalty advocates and lawmakers urged the outgoing governor, John Kitzhaber, to commute all 34 death sentences in the state before his resignation effective at 10 a.m. PT Wednesday.
Announcing his resignation, Kitzhaber said, "I am proud that Oregon has not invoked the death penalty during my last four years on the watch," but the former governor maintained silence on the issue.
On Feb. 13, Pennsylvania Gov. Tom Wolf announced a moratorium on the death penalty in the state that would remain in effect until his review of a forthcoming report on capital punishment.