Sen. Elizabeth Warren's comments last week about wanting to "cut open" Republicans' bodies to see if they had hearts have outraged some Trump supporters.
Her joke was criticized up by some right-wing and conservative outlets, including The Daily Caller and Pamela Gellar's blog.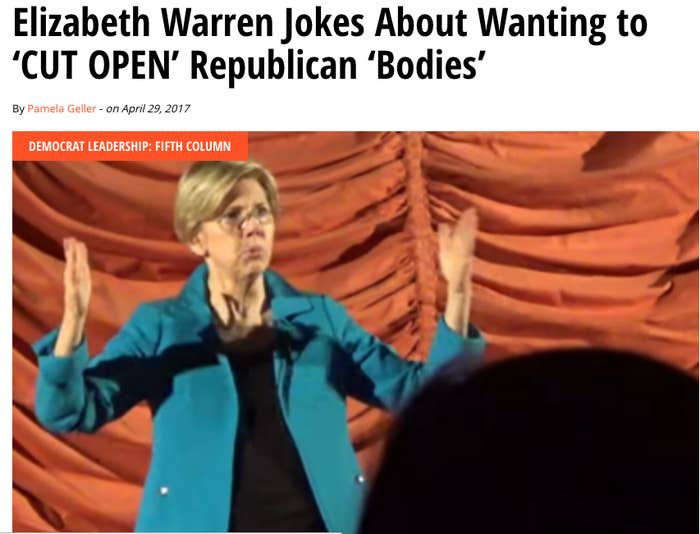 Some conservative outlets called for her to resign.
Others misinterpreted her comments as an attack on Trump supporters.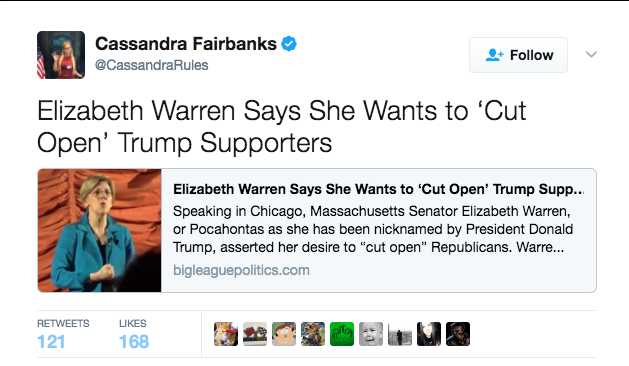 And some said Democrats would be outraged if a Republican had made similar comments.