Eleanor Catton Becomes The Youngest Winner Of The Man Booker Prize
The New Zealand-based author of The Luminaries is 28 years old.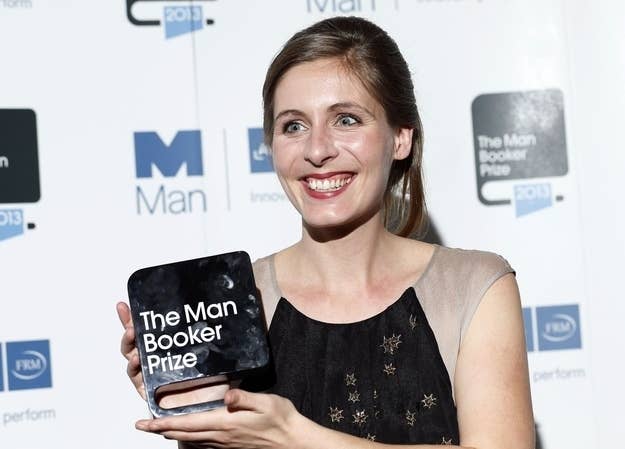 The prestigious Man Booker Prize for fiction was won by Eleanor Catton, 28, for her novel The Luminaries. She is the youngest author to win the £50,000 ($80,000) literary prize in its 45-year history.
At 832 pages, the book about 19th century goldfields, is also the longest work to win the prize, reported the BBC. The prize was presented by the Duchess of Cornwall at London's Guildhall on Tuesday night.
Catton began writing the book when she was 25 and completed it at 27. She turned 28 in September. She was only 22 when she published her first novelThe Rehearsal, which praised as "a wildly brilliant and precocious first novel" in the New York Times Book Review.
The judge's final decision was made under two hours of "pretty tough discussion," said Robert Macfarlene, chair of the judges. He said, "It's a dazzling work. It's a luminous work. It is vast without being sprawling."
The book is a Victorian mystery tale set during the gold rush in New Zealand. The synopsis on Amazon is:
It is 1866, and Walter Moody has come to make his fortune upon the New Zealand goldfields. On the stormy night of his arrival, he stumbles across a tense gathering of twelve local men, who have met in secret to discuss a series of unsolved crimes. A wealthy man has vanished, a prostitute has tried to end her life, and an enormous fortune has been discovered in the home of a luckless drunk. Moody is soon drawn into the mystery: a network of fates and fortunes that is as complex and exquisitely patterned as the night sky.
The other shortlisted actors for the prize included NoViolet Bulawayo, for We Need New Names; Jim Crace, for Harvest; Jhumpa Lahiri, for The Lowland; Ruth Ozeki, for A Tale for the Time Being; and Colm Toibin, for The Testament of Mary. All the shortlisted authors win £2,500 ($4,000) and a hand-bound edition of their book.