Dr. Phil Asks If It's OK To Have Sex With A Drunk Girl -- Then Deletes Tweet
Reply yes or no.
Dr. Phil sent this tweet on Tuesday afternoon, immediately sparking intense reaction.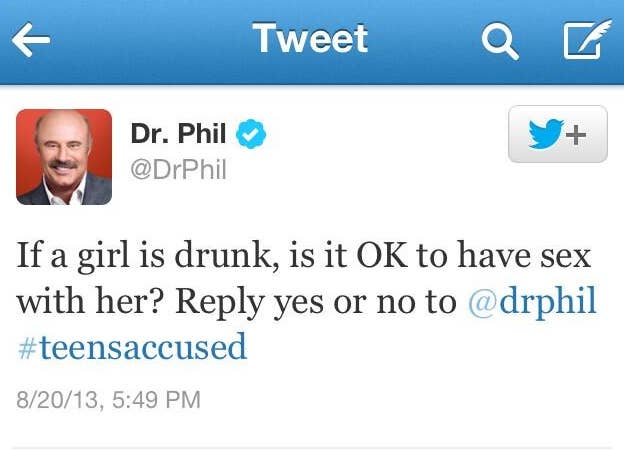 The people answered Dr. Phil:
Dr. Phil then deleted the tweet.
But the people of the internet preserved it.
A spokesperson for the show responded to a BuzzFeed question about the tweet:
"This tweet was intended to evoke discussion leading into a very serious show topic. It was not intended to be taken lightly," the spokesperson said. "It's based upon a recent news story, hence the #teensaccused label."