Donald Trump's Doctor Says He Would Be The Healthiest President Ever
The Republican presidential candidate's blood pressure was also listed as "astonishingly excellent."
Donald Trump will be the healthiest president ever, his longtime physician, Harold Bornstein, claimed in a report shared by the Republican candidate on Monday.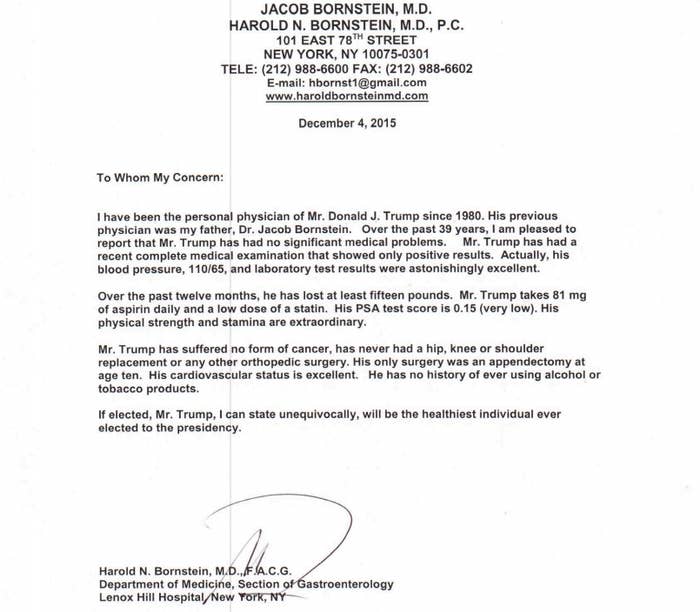 In a statement, Trump said he has been "blessed with great genes" and that people were "impressed" by his stamina.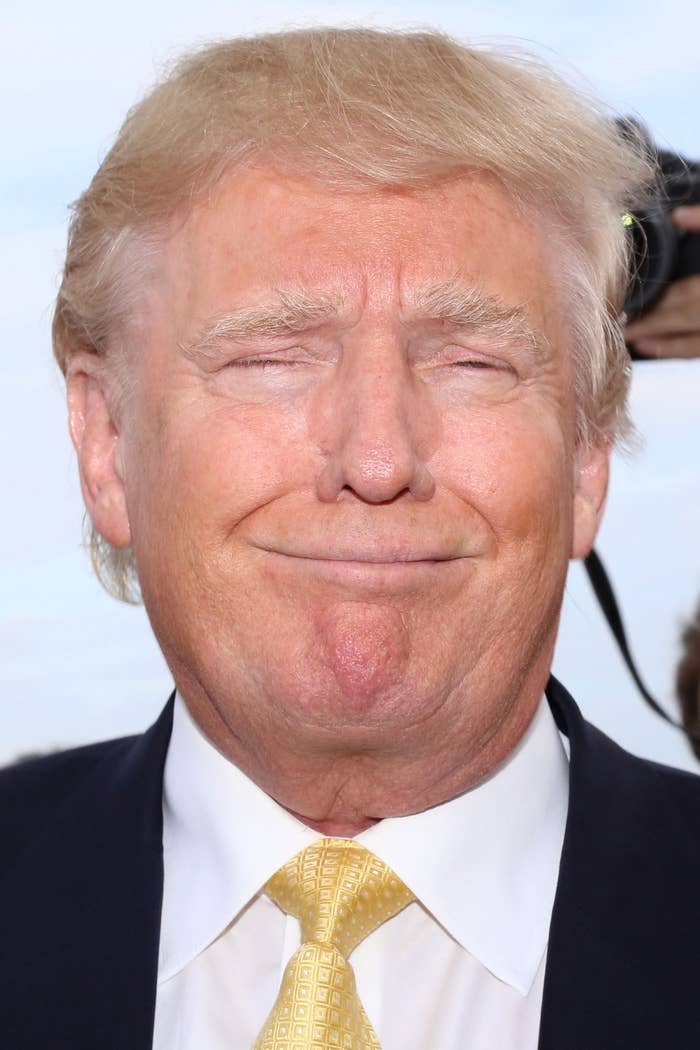 Trump said his health report was written by the "highly respected Dr. Jacob Bornstein of Lenox Hill Hospital." However, the report was written by Jacob Bornstein's son, Dr. Harold Bornstein.
Harold Bornstein is a New York-based doctor practicing internal medicine and gastroenterology.
In a letter addressed "to whom my concern," Bornstein describes Trump's blood pressure as "astonishingly excellent."
His physical strength and stamina are also "extraordinary," Bornstein states.
Trump's last surgery was when he was a wee lad of 10 years, Bornstein states.
Meanwhile, Trump has lost 15 pounds over the past 12 months and his cardiovascular status is excellent, the report states.
And in case the public was wondering, Trump has never had cancer, or a hip, knee or shoulder replacement, the report states.
Bornstein's final diagnosis: "If elected, Mr. Trump, I can state unequivocally, will be the healthiest individual ever elected to the presidency."