Donald Trump on Wednesday urged people to buy L.L.Bean products days after reports emerged that one of its owners, Linda Bean, personally supported Trump and reportedly violated federal rules by donating excessively to a pro-Trump political action committee.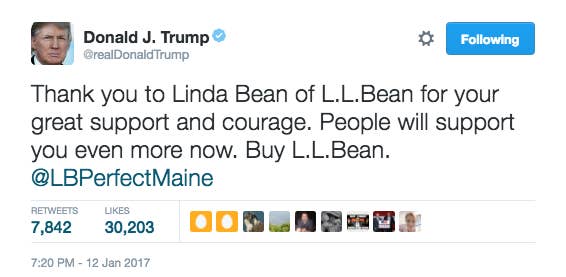 After the report, Grab Your Wallet — a campaign that calls for boycotts of companies that sell Trump products — added L.L.Bean to its list.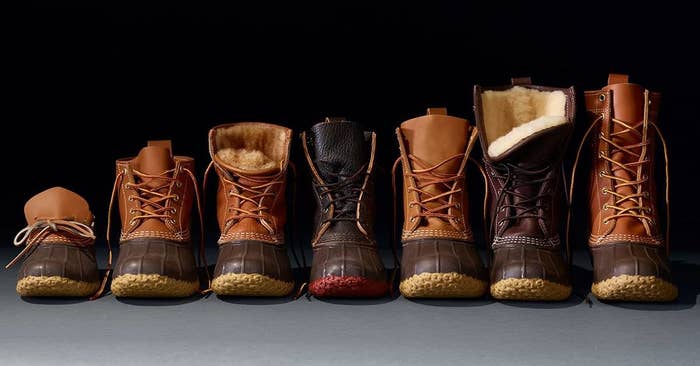 Linda Bean, who is a prominent business owner in Maine, once compared President Obama to Hitler in a 2012 letter she wrote to Maine Republicans.
After Trump's tweet on Thursday, the L.L.Bean Twitter account responded primarily to Trump supporters.