Donald Trump Jr. on Tuesday praised Mike Cernovich, a pro-Trump alt-right blogger who once declared that date rape doesn't exist and who has promoted numerous baseless conspiracy theories.

Cernovich, a lawyer and Twitter personality, was recently introduced by 60 Minutes as a writer whose website was a "magnet for readers with a taste for stories with no basis in fact" and whose news stories were "fake."
White House counselor Kellyanne Conway shared a link to Cernovich's post about his 60 Minutes interview, calling the segment a "must-see ratings bonanza."
Cernovich on Monday tweeted his video calling 60 Minutes "fake news." His tweet was liked by Trump Jr.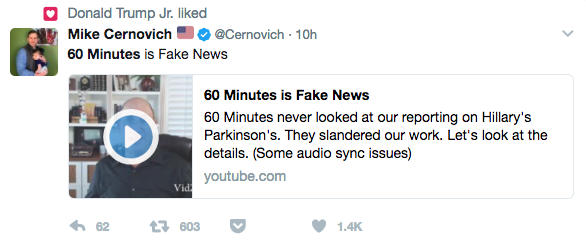 Cernovich, whose site is a hotbed for conspiracy theories on Clinton including Pizzagate, also wrote an article claiming she had Parkinson's disease without speaking to her physician or any actual proof.

He is also a rape apologist. In since-deleted tweets, Cernovich said date rape didn't exist, claimed that hot sex resembled rape, and advised men to "slut shame" black women to avoid AIDS.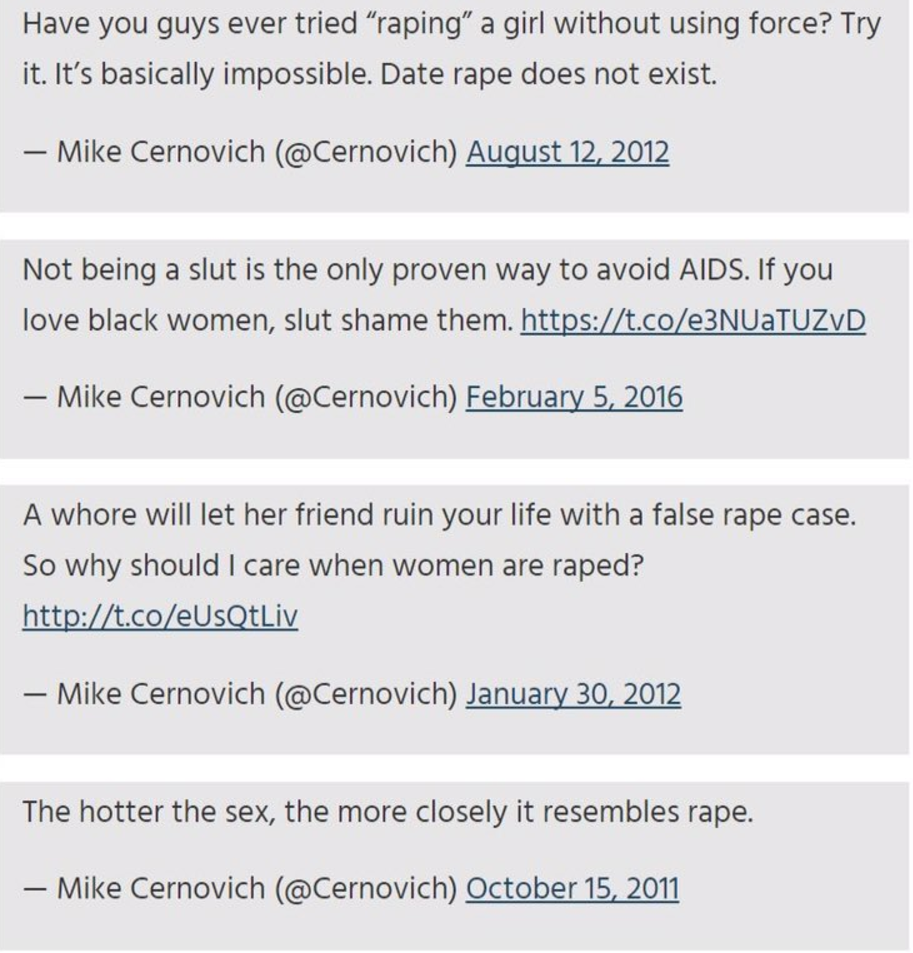 He also tweets stuff like this.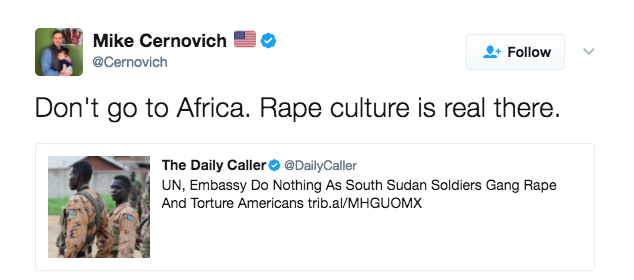 And this.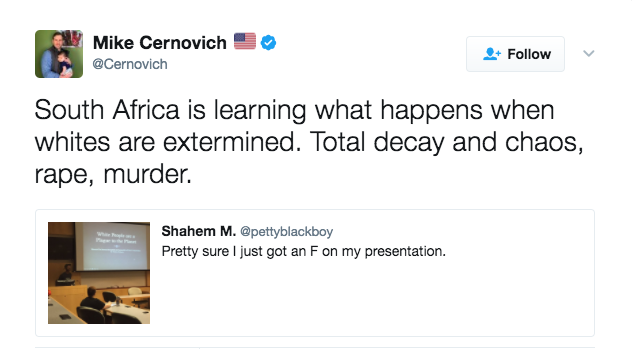 Also this.
So people were pretty miffed that the president's son would endorse a man who has said things like "You can't rape the willing."
Some compared Pulitzer Prize-winning stories "from a long gone time of unbiased journalism" to Cernovich's right-wing conspiracy theories.
"This is the guy you're praising," a person told Trump Jr. while sharing Cernovich's tweets about rape.
Others shared excerpts of Cernovich's blog posts, such as this now-deleted one titled "When in doubt, whip it out."