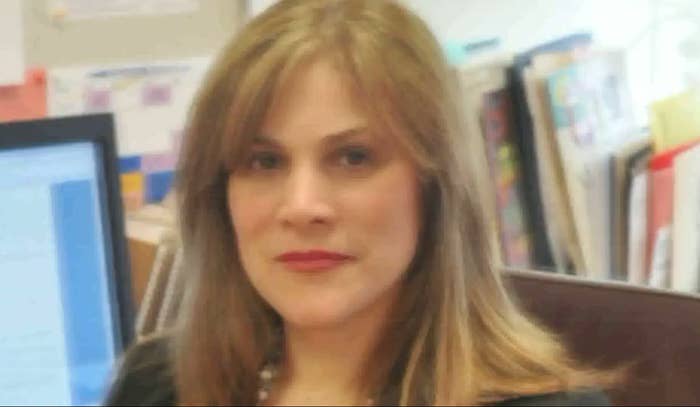 Federal prosecutors on Thursday, filed a lawsuit against the New York City Department of Education (DOE) for alleged civil rights violations, saying it allowed a school principal to "discriminate against every black teacher" at the Pan American International High School in Queens.
The lawsuit alleged that the DOE allowed Minerva Zanca, who was hired as the school principal in 2012, to "purposely target" two untenured black teachers — Heather Hightower and John Flanagan — for unsatisfactory ratings before she had even seen the lessons she was supposed to evaluate.
Zanca also allegedly made derogatory racial comments against both black teachers.
In December 2012, Zanca allegedly commented to Assistant Principal Anthony Riccardo that Hightower "looked like a gorilla in a sweater." Zanca allegedly asked Riccardo if he had seen Flanagan's "big lips quivering" during a meeting.
She also allegedly complained that she could never have "fucking nappy hair" like Hightower and that she had difficulty not laughing at Flanagan because he reminded her of a Tropicana commercial where a black man "with those same lips" danced down a supermarket aisle.
According to the lawsuit, Zanca also discriminated against a tenured black teacher, Lisa-Erika James, by cutting "the highly successful theater program" she oversaw, leading to the cancellation of a student production in the 2012-13 school year.
Zanca also retaliated against Riccardo when he spoke out against the discrimination, including having him removed from the school building by security, according to the lawsuit.
The DOE did not take any disciplinary action against Zanca and the superintendent, Juan Mendez, despite allegations of discrimination and retaliation, the lawsuit claims. They were allowed to remain in charge of Pan American even after the Equal Employment Opportunity Commission found reasonable cause to believe that the DOE had discriminated and retaliated against the only three black teachers at the school between 2012 and 2013.
"It is nearly unthinkable that, in this day and age, one of the largest and most diverse school districts in the United States would allow racial discrimination and retaliation to flourish," Manhattan U.S. Attorney Preet Bharara said in a statement. "Yet that is what we allege happened at Pan American International High School. Federal civil rights laws prohibit this misconduct."
In a statement to BuzzFeed News, DOE spokeswoman Devora Kaye said the agency maintains a zero tolerance policy for discrimination.
"All employees' work environments must be safe and supportive, and we have zero tolerance for any discrimination," she said.
The New York City Law Department told BuzzFeed News it is reviewing the complaint.