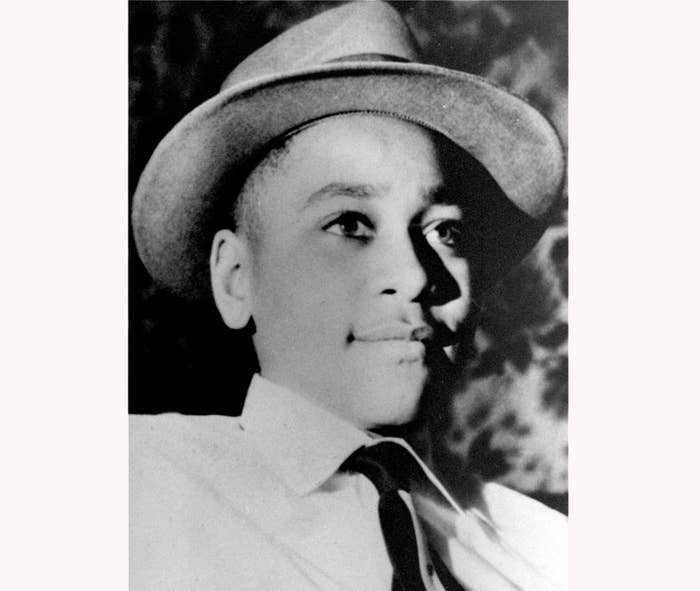 The federal government has reopened its investigation into the decades-old brutal killing of a black teenager in Mississippi that became a watershed moment in the country's history of racial violence and helped spark the civil rights movement.
Emmett Louis Till, a 14-year-old boy from Chicago, was abducted, beaten, shot, and killed Aug. 26, 1955, while visiting his relatives near Money, Mississippi. His mutilated body was discovered three days later in the Tallahatchie River.
Two white men, Roy Bryant and his half brother J.W. Milam, were charged with his murder, but an all-white male jury acquitted them.
During the trial, Bryant's then-wife Carolyn Donham had testified that Till had grabbed her, wolf-whistled at her, asked her on a date, and made sexual advances toward her at a grocery store in rural Mississippi two days before the teen was murdered. Her testimony was ruled inadmissible by the judge and the 12 white male jurors did not hear it, the Associated Press reported.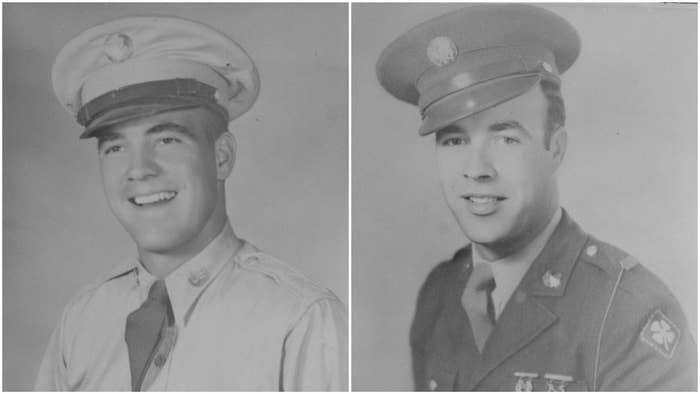 Both Bryant and Milam later admitted to a journalist that they had murdered Till, but they were not retried. Milam died in 1981 and Bryant died in 1994.
The DOJ said it reviewed the information available about the case in 2004 after being requested by "several interested parties" to consider prosecuting surviving subjects involved in Till's murder. However, the government determined that there was no federal jurisdiction because the statute of limitations had run out for any potential federal crime.
In 2007, a state grand jury in Mississippi declined to issue new charges.
In March this year, the DOJ submitted its annual report to Congress about its activities regarding pre-1980 racially motivated homicides, pursuant to a law named after Till himself — the Emmett Till Unsolved Civil Rights Crimes Act.
"The Till case has been re-opened by DOJ based upon the discovery of new information," the DOJ said in its report, first reported by the Associated Press on Thursday.

In the report, provided to BuzzFeed News, the department did not specify what the new information was, saying that it was an "active investigation."
A DOJ spokesperson declined to provide further comment to BuzzFeed News.
In a book — The Blood of Emmett Till — published last year, Carolyn Donham, now 84, admitted that she had lied during the trial about the details of her encounter with Till at the grocery store.
In a 2008 interview with the book's author, Timothy B. Tyson, Donham said that her testimony about Till grabbing her around the waist and uttering obscenities at her was "not true."
When Tyson asked her to recall what happened that evening at the store, Donham told him, "Honestly, I just don't remember. It was 50 years ago. You tell these stories for so long that they seem true, but that part is not true."
According to the transcript of the 1955 trial that was released in 2007, Donham told the courtroom that a "nigger man" she didn't know had grabbed her hand across the candy counter at the store and told her, "How about a date, baby?"
She testified that Till then followed her to the cash register and grabbed her waist, telling her, "What's the matter, baby? Can't you take it?"
Donham testified that Till told her, "You needn't be afraid of me," and that he used an "unprintable word" while saying he had done something "with white women before."

She testified that "this other nigger came in the store" and forced Till to leave.
"Nothing that boy did could ever justify what happened to him," Donham told Tyson during her interview in 2008.

In his book, Tyson wrote that a journalist sent him copies of handwritten notes of what Donham had told her attorney the day after her then-husband and brother-in-law were arrested.
"In this earliest recorded version of events, she charged only that Till had 'insulted' her, not grabbed her, and certainly not attempted to rape her," Tyson wrote in his book.
Calls made to numbers associated with Donham's residence in Raleigh, North Carolina, went unanswered Thursday. Tyson did not respond to BuzzFeed News' request for comment.

Till's cousin, Deborah Watts — who cofounded the Emmett Till Legacy Foundation — told BuzzFeed News on Thursday that Donham is a "key person that I believe should answer to authorities as appropriate."

Watts said she did not know specifically what new information the DOJ had received about the case, but added, "I certainly hope [the book] sparked interest in the renewal."

She said that Donham's admission of fabricating her testimony and lying about Till was not news to her because "we had known that since she first spoke the words in 1955."
Watts said she hoped that anyone who was an accomplice in Till's murder or was involved in his kidnapping would be "brought to justice."
She said that the authorities should "vigorously question" Donham about her involvement in the case and that she should be dealt with as is "appropriate under the law."
Watts said she was "very, very pleased" with the DOJ's decision to reopen the case. "The only thing I can say at this point is that we want justice to prevail," she said.