Dinesh D'Souza, the far-right commentator and conspiracy theorist who pleaded guilty to campaign finance fraud in 2014, said that the president told him that he had been "screwed."

In his first on-camera interview since receiving a "full pardon" from Trump on Thursday, D'Souza told Fox & Friends that the president called to tell him that he was "a great voice for freedom."

D'Souza said that during the phone call, Trump told him, "I got to tell you man to man, you've been screwed."

"He goes, 'I've been looking at the case. I knew from the beginning that it was fishy,'" D'Souza said, recalling his conversation with Trump.

"Upon reviewing it, he felt a great injustice had been done and that using his power, he was going to rectify it, sort of clear the slate," D'Souza said. "And he said he just wanted me to be out there to be a bigger voice than ever, defending the principles that I believe in."
In 2014, D'Souza was sentenced to eight months in community confinement after he pleaded guilty to campaign finance fraud for his illegal contributions to Senate candidate Wendy Long.
"I knew that causing a campaign contribution to be made in the name of another was wrong and something the law forbids," D'Souza said during a court hearing, according to Newsday.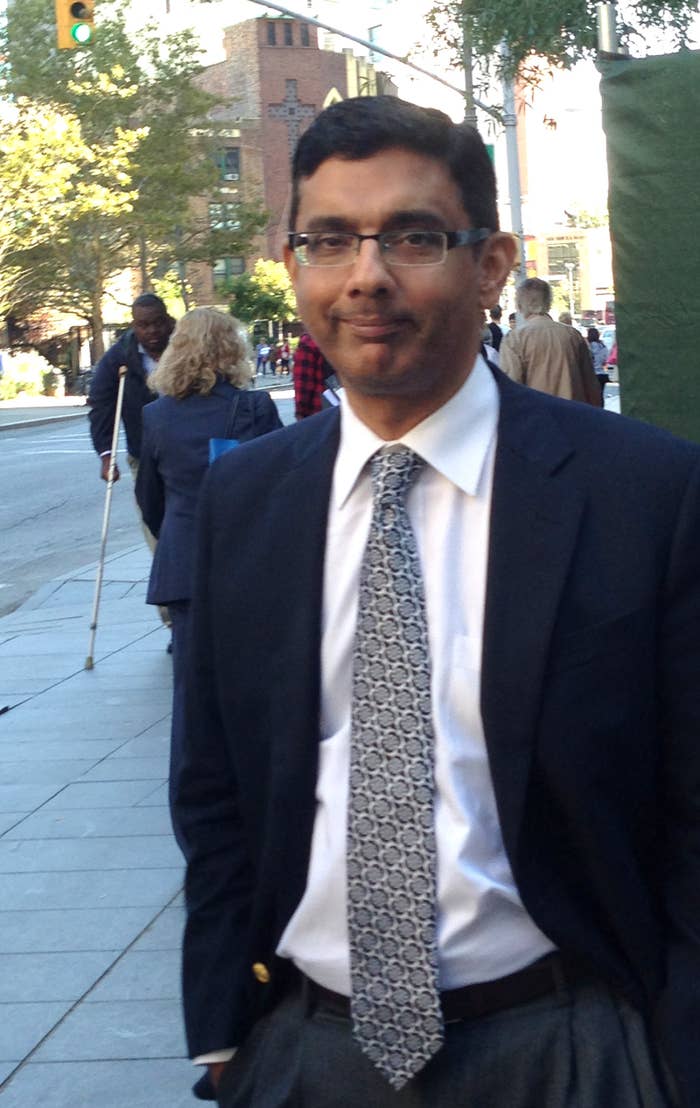 D'Souza told Fox & Friends on Friday that the Obama administration "decided to make an example of me" and suggested that his prosecution and penalty for violating campaign finance laws was unprecedented and politically motivated.
"No American in our country's history has ever been indicted, let alone prosecuted, let alone locked up, for doing what I did. There's just not a single case," D'Souza said.

He said that the reason for his indictment was "Obama's anger over my movie that I made about him."

"This was a vindictive political hit that was kind of aimed at putting me out of business, essentially destroying my credibility and making it impossible for me to make movies and write books," D'Souza said.

He said that that the thought of being "a lifelong felon" who would never be able to vote or have his "full rights" had "left a cloud" over him.

"I'm very grateful to President Trump for giving me those rights back," D'Souza said.
He accused Preet Bharara — the then-US attorney for the Southern District of New York who prosecuted D'Souza and who was fired by Trump last year — of using a "legal bludgeoning tactic" to force him to plead guilty.
Responding to Bharara's tweet that said D'Souza "voluntarily pled guilty," the conservative filmmaker told Fox & Friends that "the voluntary issue here is highly dubious."
He also suggested that the FBI "signaled" the Obama administration to target him for selective prosecution because he was a "prominent conservative critic" of the government.

D'Souza said that he didn't regret his experience of being around "120 hardened felons" in a halfway house for eight months, but said that "as an immigrant" he was haunted by the sound of "United States of America vs. Dinesh D'Souza."