It was a quiet Wednesday morning when Merriam-Webster — the most trustworthy American English dictionary — sent out a cheeky tweet about how it's OK to use "mad" to mean "angry."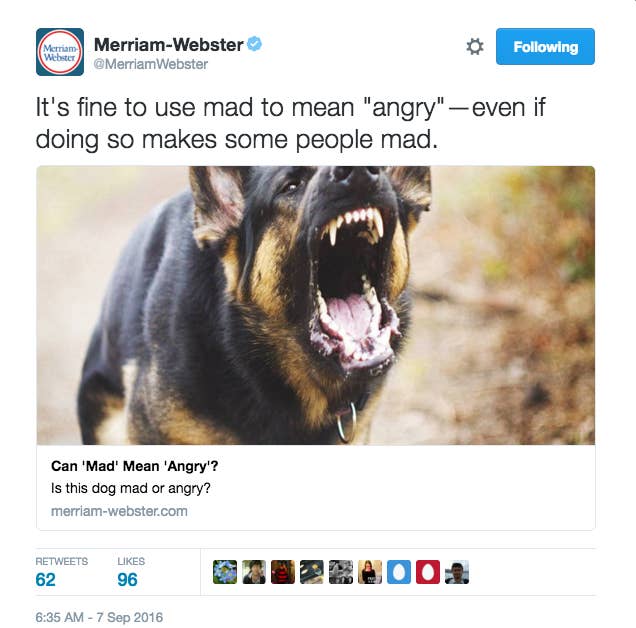 In response, Gabriel Roth, a senior editor at Slate, decided to compare Merriam-Webster to a "chill parent who lets your friends come over and get high."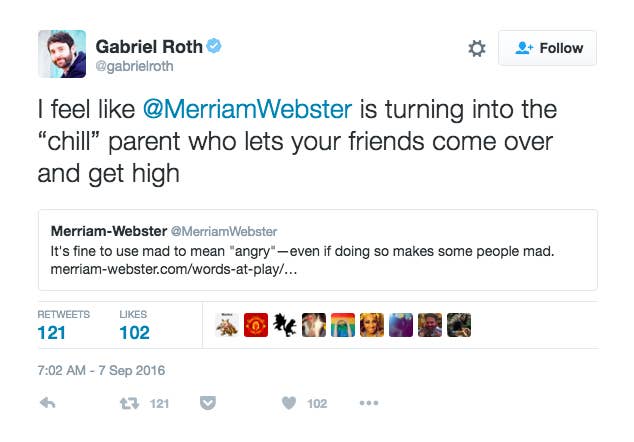 In a series of tweets, Roth critiqued the dictionary, suggesting that it was "somehow narcissistically gratifying" for Merriam-Webster to act like the "chill" dictionary without rules.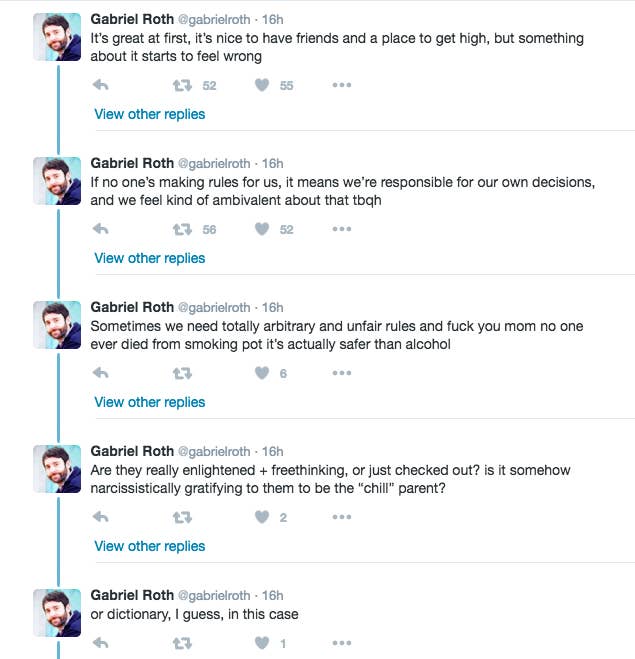 And then, in the most brutal clapback that has ever been served by a dictionary, Merriam-Webster told Roth: "No one cares how you feel."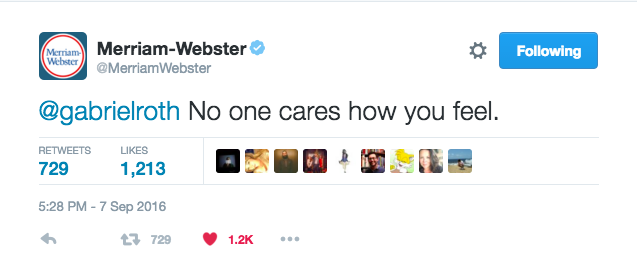 And people were so fucking there for it.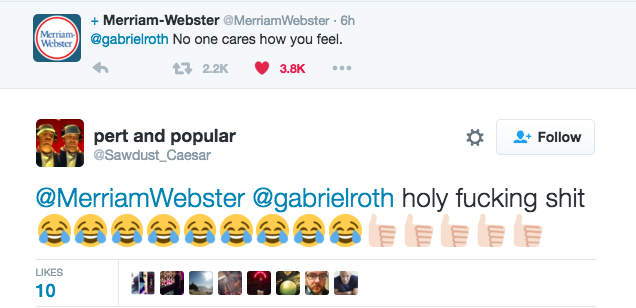 "This needs to go down in the dictionary as an example of ownership."

Everyone agreed that this was an "iconic drag."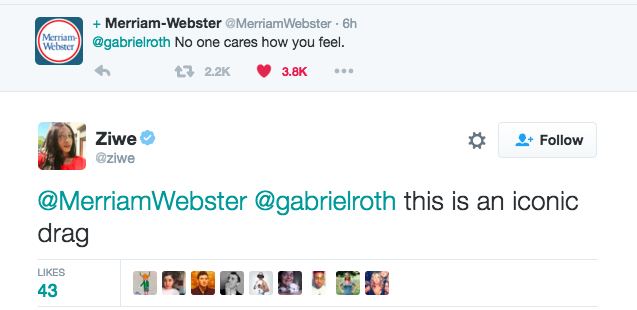 "Usually it's people that burn books not the other way around."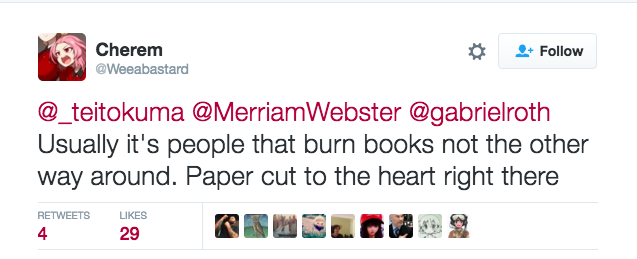 Peter Sokolowski, Merriam-Webster's editor at large, told BuzzFeed News that the "banter was done in the spirit of good fun."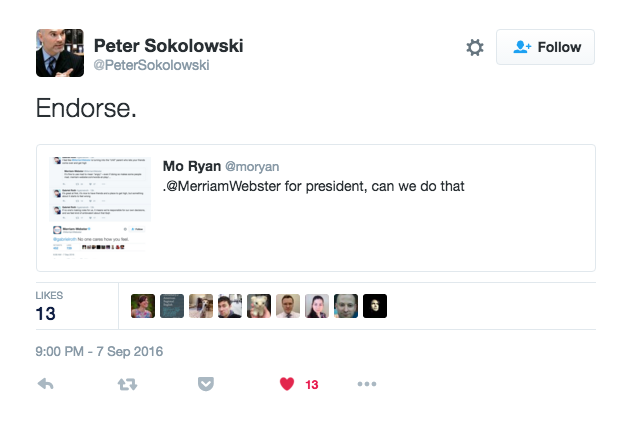 Some sympathized with Roth, who in all likelihood never foresaw getting owned by a dictionary.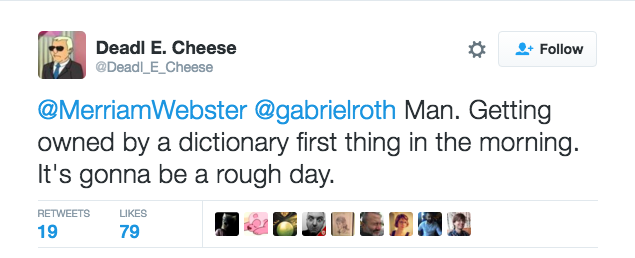 But people just couldn't get over Merriam-Webster's savagery.
Don't mess with Merriam-Webster.
Roth understandably did not respond to BuzzFeed News' request for comment.