The Omaha Police Department on Tuesday announced the tragic news that their beloved pet rodent with its own Twitter handle, OPDSquirrel, was found dead in the parking lot.
OPDSquirrel — a frequent visitor to the Omaha PD — loved "granola bars, buffalo flavored sunflower seeds, and traffic cops," according to its Twitter bio.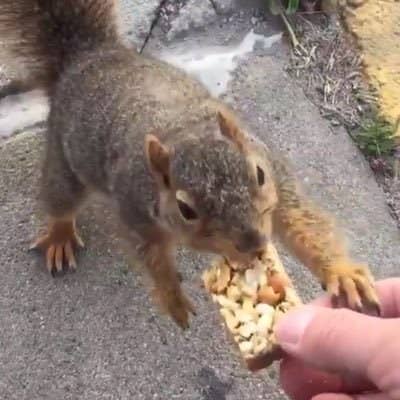 Officer Mike Bossman, who tweeted about the sad news, added that the department was not investigating OPDSquirrel's death.
OPDSquirrel was instrumental in "fostering positive Police/Squirrel relations since 2016," according to its bio.
And was always up for a snack.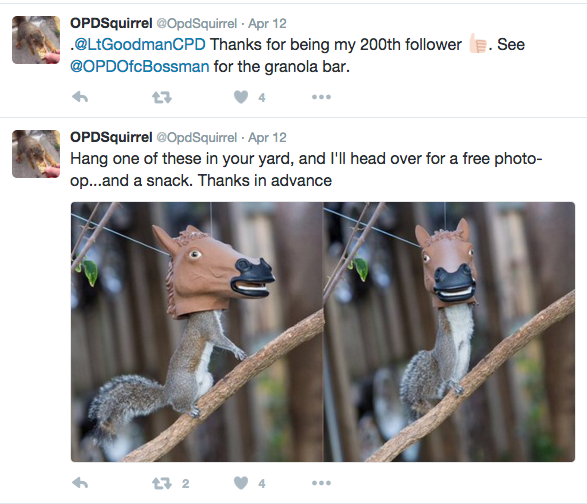 OPDSquirrel's sudden death sent ripples across the community and the police force. Bossman, who had just fed the creature that morning, tweeted, "Life is short!"

Some officers just couldn't contain their grief as they paid their last respects to OPDSquirrel.
Others shared fond memories of their furry friend.
"RIP OPDSquirrel. We'll always have our dance."
Many in the community sent their condolences to the Omaha PD.
People speculated on the cause of death, including diabetes and OD'ing on nuts, but Bossman said she "lived happy."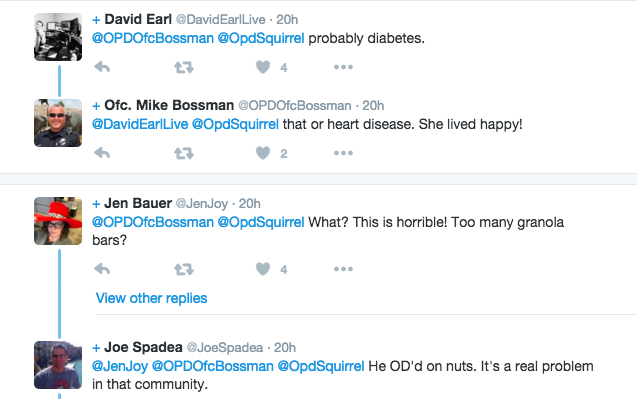 Others were quick to come up with conspiracy theories.
One Omaha officer promptly offered her alibi.
This K9 unit in California also had an airtight alibi.
While OPDSquirrel's tweet from April 11 did support one theory of death by granola...
Bossman assured everyone that the death was not suspicious and a necropsy would not be conducted.
OPDSquirrel's family had a message for those in mourning:
RIP.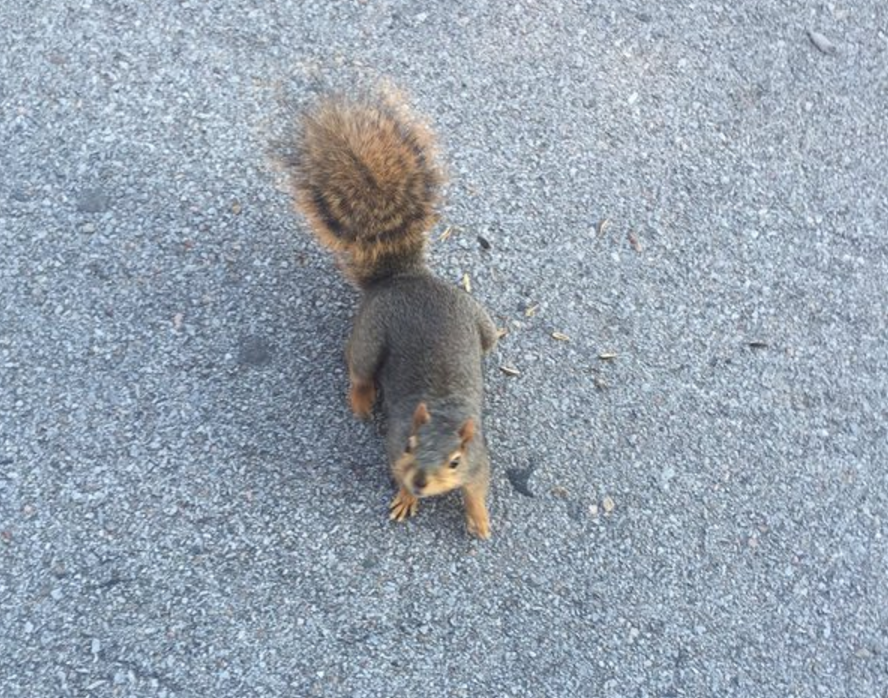 Bossman did not immediately respond to a request for comment, probably because he was still in mourning.