A Massachusetts teenager who allegedly urged her boyfriend through text messages to kill himself should stand trial for involuntary manslaughter, the state's highest court ruled Friday.
Michelle Carter, 19, was indicted in 2015 on a charge of involuntary manslaughter for allegedly encouraging her boyfriend, Conrad Roy, to kill himself. She allegedly instructed him on how to do it and chastised him for delaying his suicide.
Roy, 18, killed himself in July 2014 by inhaling carbon monoxide produced by a water pump in his truck. Before killing himself, Roy — who had a history of mental illness and had previously attempted suicide — got out of the truck because he was "scared," but Carter texted him to "get back in," according to court documents.
Carter moved to dismiss the indictment in juvenile court, arguing that the state did not present sufficient evidence of involuntary manslaughter to the grand jury and that her conduct did not extend beyond words. The court denied the motion, and on Friday, the Supreme Judicial Court said that a grand jury had probable cause to indict her in Roy's death.
"We conclude that there was probable cause to show that the coercive quality of the defendant's verbal conduct overwhelmed whatever willpower the eighteen year old victim had to cope with his depression, and that but for the defendant's admonishments, pressure, and instructions, the victim would not have gotten back into the truck and poisoned himself to death," the ruling said.
Carter and Roy, who began dating around 2011 and lived in different towns, communicated mostly through text messages and phone calls, according to court documents.

"The theme of those text messages can be summed up in the phrase used by the defendant four times between July 11 and July 12, 2014 (the day on which the victim committed suicide): 'You just [have] to do it,'" the court said in its ruling.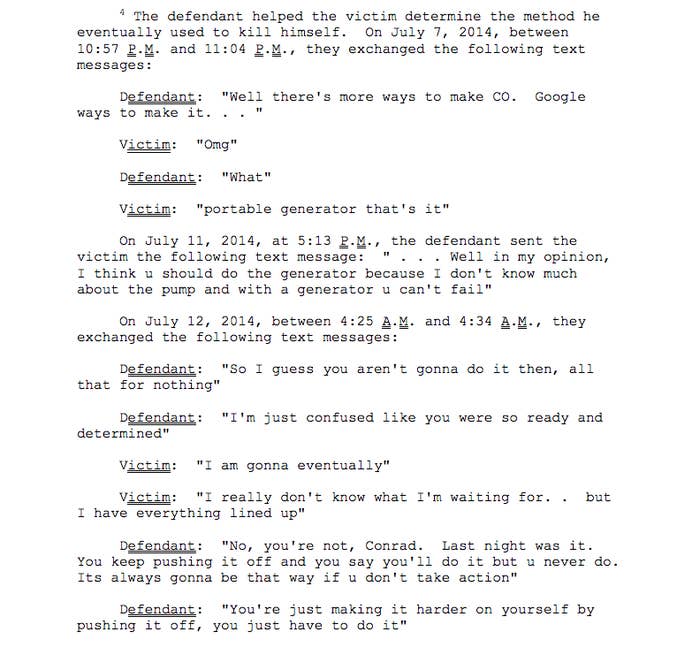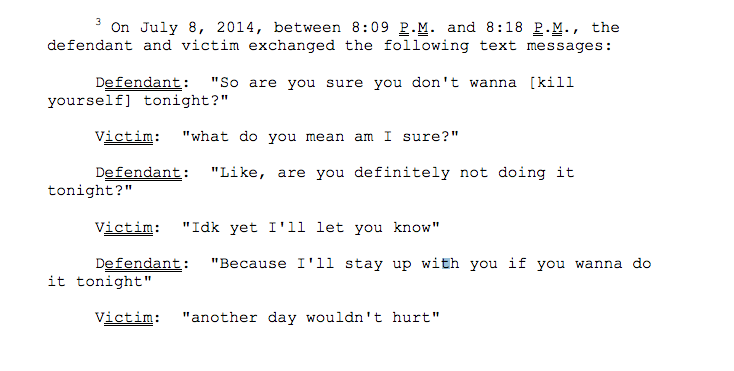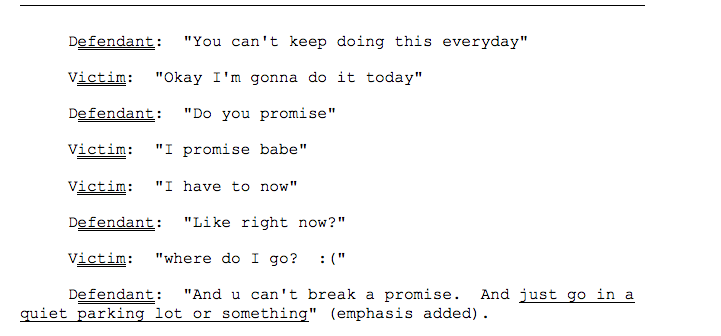 After Roy's death, Carter allegedly texted her friend saying, "Sam, [the victim's] death is my fault like honestly I could have stopped him I was on the phone with him and he got out of the [truck] because it was working and he got scared and I fucking told him to get back in Sam because I knew he would do it all over again the next day and I couldnt have him live the way he was living anymore I couldnt do it I wouldnt let him."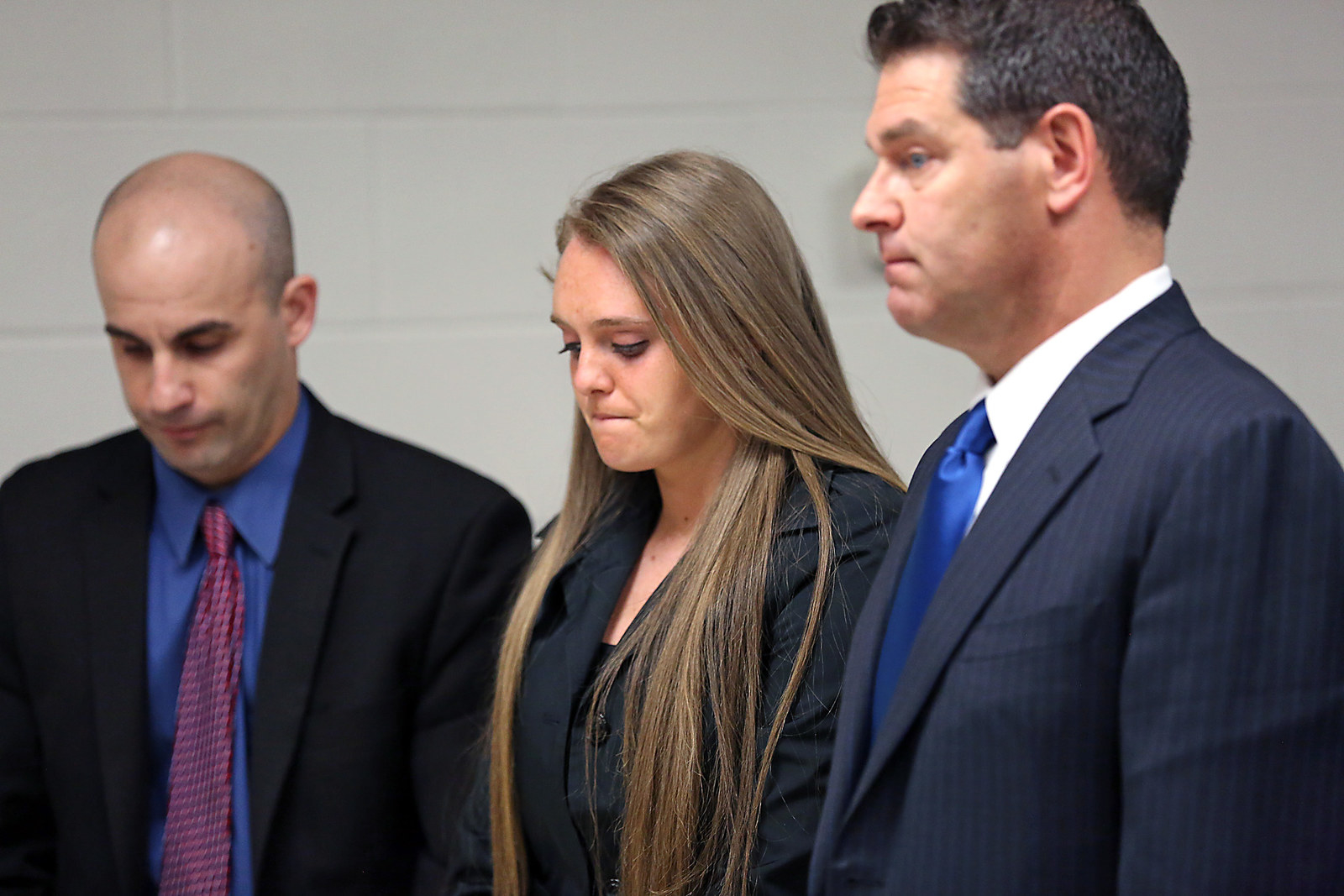 Carter's attorneys argued that she did not cause his death because she was neither physically present when he killed himself, nor did she provide him with the tools for killing himself. The court said it disagreed with Carter's argument that "verbal conduct can never overcome a person's willpower to live, and therefore cannot be the cause of a suicide."
The court said Carter's relationship with Roy may have caused her "verbal communications with him in the last minutes of his life on July 12, 2014, to carry more weight than mere words, overcoming any independent will to live he might have had."
"It is in those final moments, when the victim had gotten out of his truck, expressing doubts about killing himself, on which a verdict in this case may ultimately turn," the court wrote in its ruling.
When Carter allegedly told Roy to "get back in" the truck, the "coercive quality of that final directive" was sufficient to find probable cause to indict her on involuntary manslaughter, the ruling said.
The court also said that their text messages suggested that Roy had been delaying his suicide for weeks and that his excuses were met with Carter's "disappointment, frustration, and threats to seek unwanted treatment on his behalf."
"To ignore the influence the defendant had over the victim would be to oversimplify the circumstances surrounding his death," the court said.