Video footage showed Wildwood police officers pummel Emily Weinman's head while attempting to arrest her after she refused to give her last name for a citation.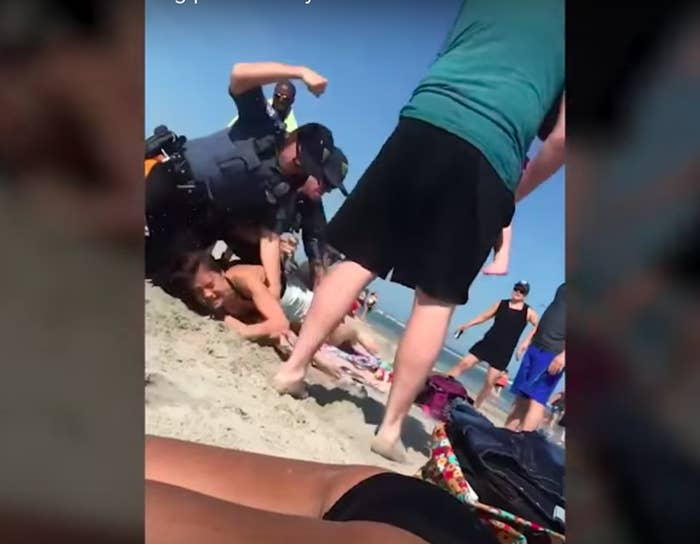 Weinman, who is from Philadelphia, was charged with aggravated assault on a police officer, aggravated assault by spitting bodily fluids at an officer, disorderly conduct, resisting arrest, obstruction, and a minor in possession of alcohol.
The officers involved in her arrest were reassigned to administrative duty pending the outcome of an internal investigation by the Wildwood Police Department.
The videos also showed a physical altercation between the police and Weinman, during which she was heard saying, "They're choking me. I cannot breathe."
Weinman also spat at one of the officers as they attempted to handcuff her and called one of them "you white piece of fucking trash."
Cape May County Prosecutor Jeffrey H. Sutherland said Tuesday that his office's preliminary investigation concluded that the cops did not use excessive force against Weinman and that their actions during her arrest did not warrant criminal charges.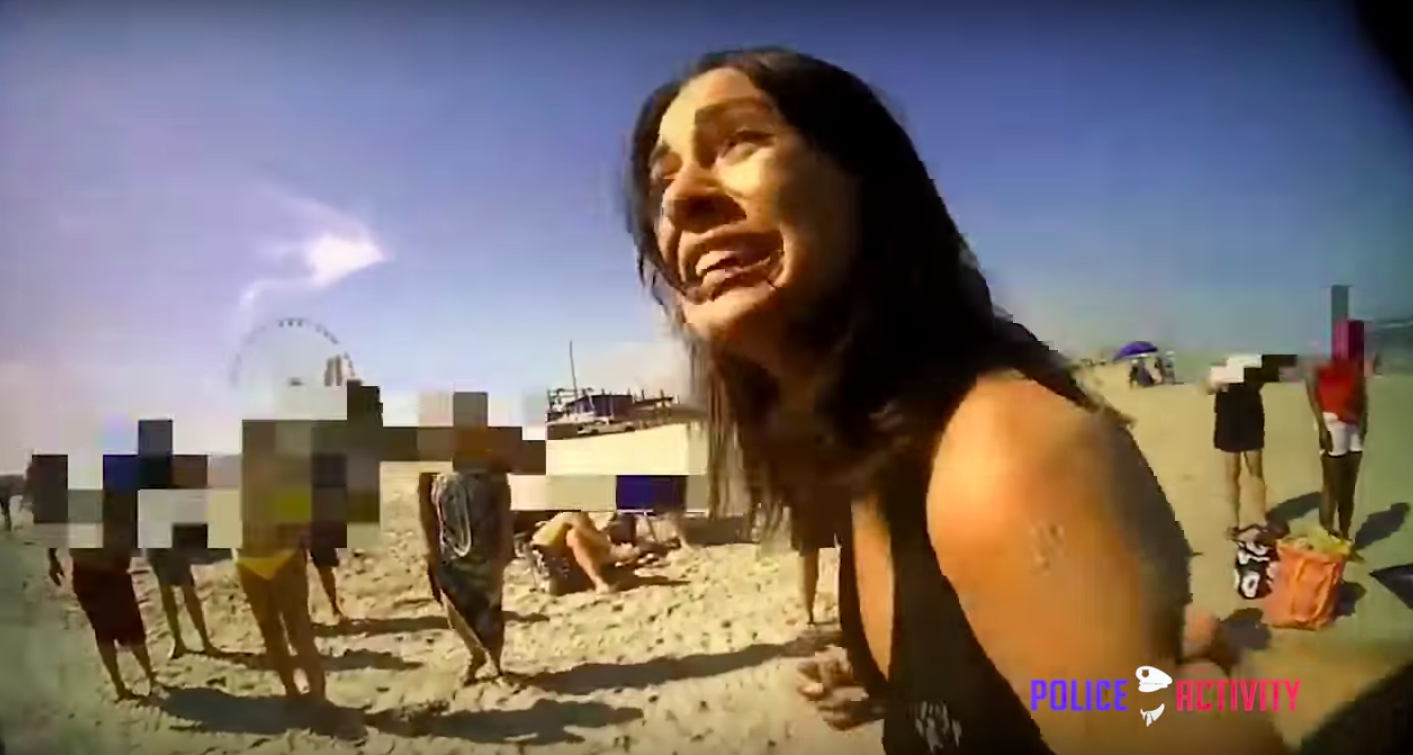 Sutherland said that the officers' actions did not violate "NJS 2C:3-7, Use of Justifiable Force to effect an arrest, or any other related criminal statutes."
His office determined that the Wildwood Police Department's Internal Affairs Unit will conduct an administrative Investigation into the incident that will be monitored by the Cape May County Prosecutor's Professional Standards Unit.
Sutherland acknowledged that the videos of the arrest "raised a lot of questions regarding the officers' actions," but said his decision was not based on "emotion."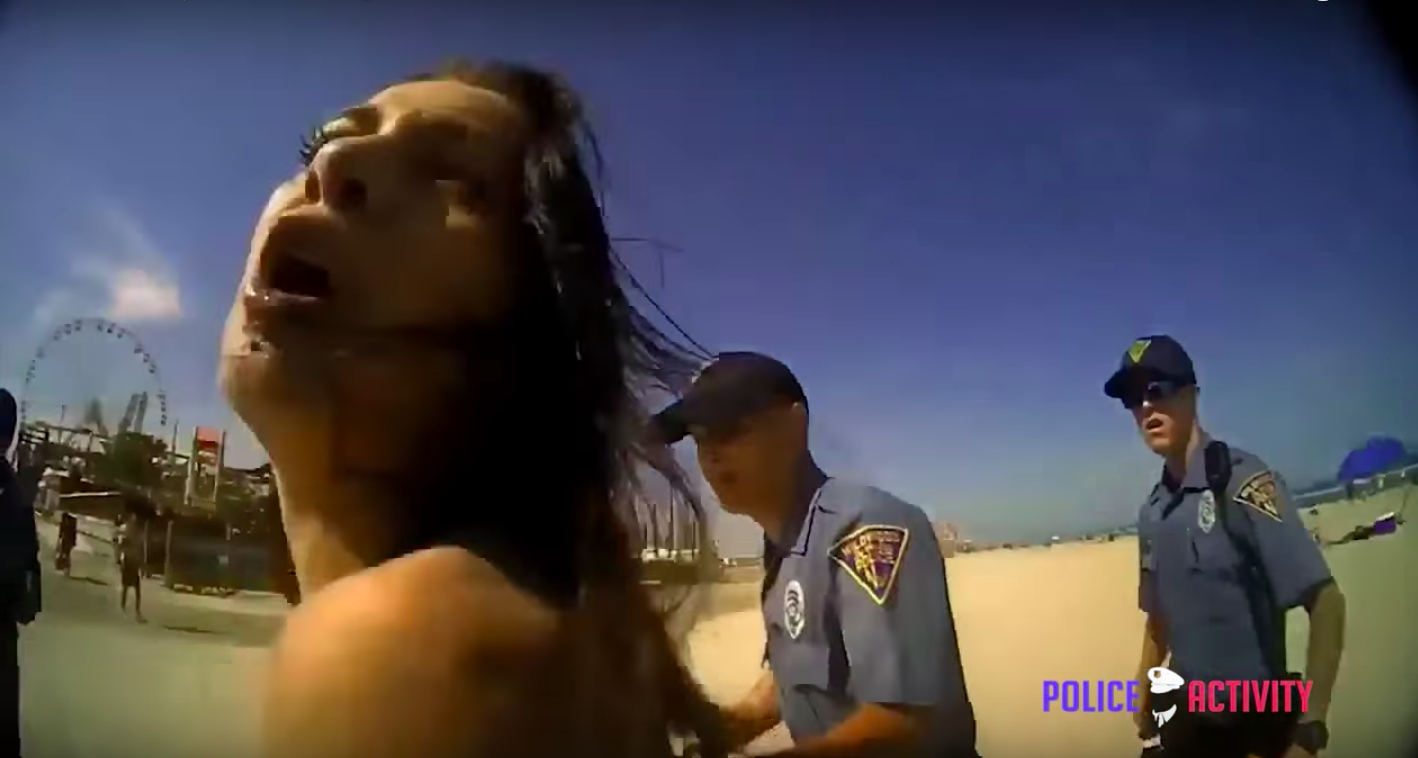 "A decision such as this is not based on emotion; it is based upon applying the proper laws, policies and directives that govern law enforcement," Sutherland said in a statement.
The prosecutor added that Weinman and her attorney would be entitled to due process.
"Members of the public should understand that no matter what your opinion is regarding the subject event, it is not based on a full review of the evidence," Sutherland said.
Weinman's attorney, Stephen Dicht, told BuzzFeed News on Tuesday that he was "surprised, but not surprised" that the county prosecutor decided not to charge the officers involved in the arrest.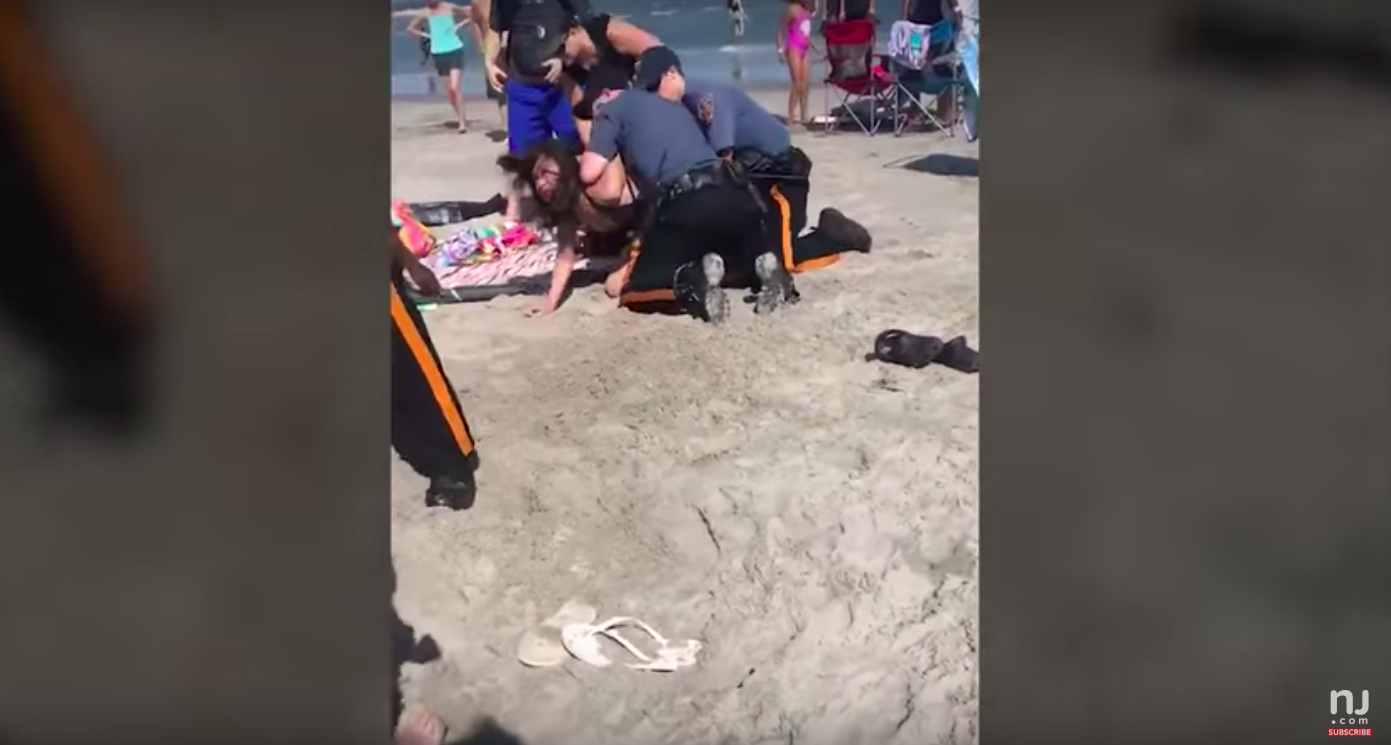 "The officer who said 'you're going to get dropped' ... he's not charged," Dicht said. "The officer who is restraining her, he's not getting charged. The officer who is pounding her head with a closed fist ... he's not getting charged. You charge the 100-pound lady who is getting beaten up."
"If you took the uniforms off the officers, who would get charged," Dicht added.
Dicht also accused the county prosecutor's office of "engaging in a coverup" by not charging "their own people."
Dicht said it would be "premature" to pursue legal action against the officers, but added that he would "vigorously defend" his client.