This Slain Cop's Young Son Cried At His Coffin And The Picture Is Heartbreaking
Texas police officer Endy Ekpanya was killed in a crash with an alleged drunk driver.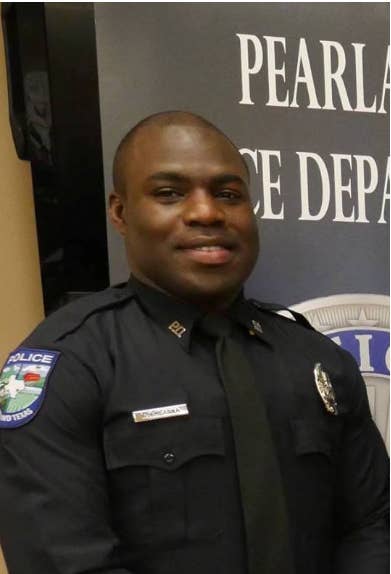 Endy Ekpanya, a police officer in Pearland, Texas, was killed in a traffic crash with an alleged drunk driver on June 12.
Amber Willemsen, the 38-year-old woman involved in the crash that killed Ekpanya, has been charged with intoxication manslaughter of a peace officer.
Willemsen, a former assistant principal, was out on bond during the crash after she had been arrested only two weeks earlier on a drug charge, the Houston Chronicle reported.

She was also charged in 2011 for drunk driving, but the charges were dismissed.

Ekpanya, who was born in Nigeria, joined the police force in 2015 after earning a Masters degree and an MBA from the University of Maryland University College.

"Endy had a powerful impact on those around him," the Pearland police department said. "Stories abound of his generosity and compassion."
On Tuesday, hundreds of police officers attended Ekpanya's funeral to "honor their fallen brother."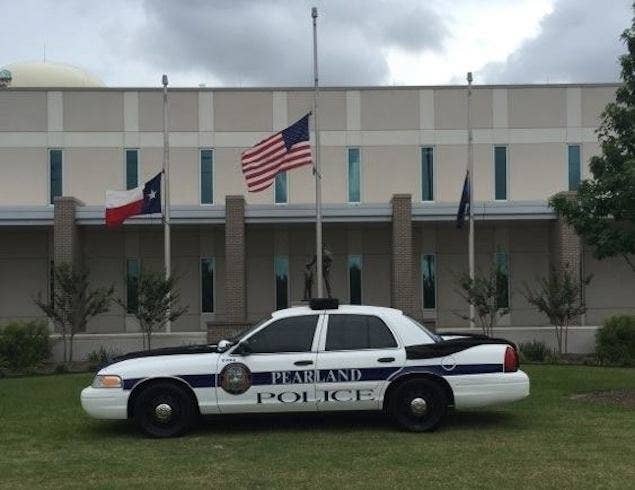 A Houston Chronicle photographer captured this heartbreaking moment during the funeral service, when Ekpanya's young son, Julian, cried near his father's coffin at the Grace Community Church in Houston.
Ekpanya's partner, Lucy Lugo, quickly rushed to hug and comfort their son.
"This is just something you simply cannot prepare for," Lugo told the Chronicle. "But even now that I say that, Endy did. Endy always went a step above."
The Pearland police department also posted touching tributes on Facebook to the fallen officer, including this heartbreaking video of his "last call," where they wrote, "Rest in peace, we got it from here."