"We will meet up someday in Heaven," 18-year-old Conrad Roy wrote in a 2014 suicide note to his girlfriend, who is now on trial for using text messages to pressure him to take his own life.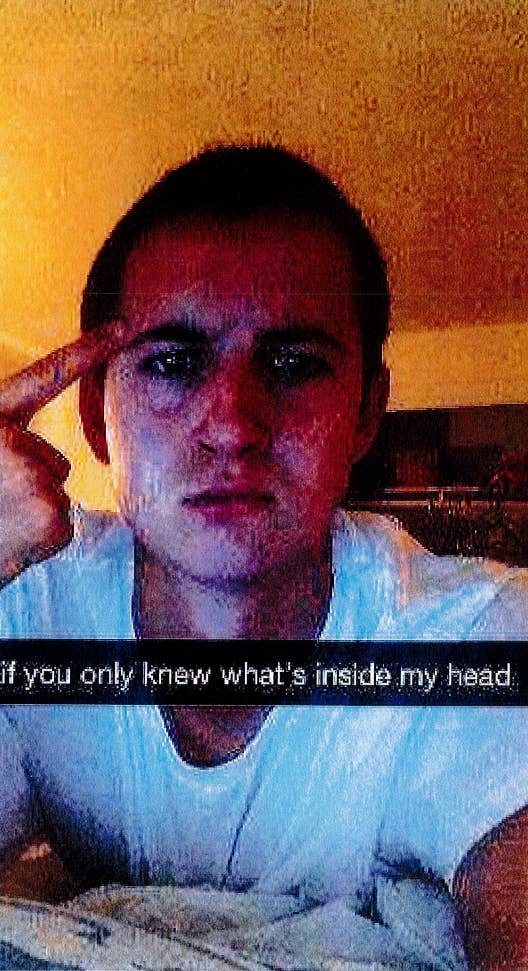 In his suicide note to Michelle Carter, released by a Massachusetts court on Tuesday, Roy told his girlfriend that he loved her and that he was "sorry about everything."
He also said that he appreciated "your effort and kindness towards me."
Carter, 20, is on trial for involuntary manslaughter at the Taunton District Court. Prosecutors say that she urged Roy — a depressed and suicidal teen — to kill himself, chastised him when he delayed his suicide attempt, and counseled him to overcome his doubts about taking his own life.
Roy — who had a history of mental illness and had previously attempted suicide — killed himself on July 12, 2014, by inhaling carbon monoxide produced by a water pump in his truck. At one point, he got out of his truck because he said he was "scared" the poison was working, but Carter texted him to "get back in," according to text messages shown in court.
In other text messages, Carter, who was then 17, expressed frustration when Roy didn't kill himself or showed doubts about it. She asked him when he was going to kill himself more than 40 times, according to evidence presented in court.
Prosecutors said that Carter used Roy as a "pawn in her sick game of life and death" and wanted to be a "grieving girlfriend" to gain her peers' attention and sympathy.
But Carter's lawyers argue that Roy's suicide was his choice and that Carter, being 30 miles away when he killed himself, did not cause his death.
Her defense also called a controversial psychiatrist, Dr. Peter Breggin, to testify that Carter was "involuntarily intoxicated" by antidepressants when she urged Roy to kill himself.
"This life has been too challenging and troublesome to me but I'll forever be in your heart and we will meet up someday in Heaven," Roy wrote to Carter in his note.
Roy and Carter often discussed going to heaven in their text messages. In his testimony on Monday, Dr. Breggin said that Carter became "grandiose" and "delusional" because of the antidepressants she was on.
The "grandiosity" led Cater to decide that she could help Roy die as painlessly as possible, that she would help him go to heaven, and help his family through his death, according to Breggin.
"She's found the way to use her unique power to help her boyfriend," Breggin said. "She's going ahead and going to help him do it better...and to reassure him that he was going to heaven."
Here are some of the text messages Carter sent Roy before his death:
Carter: "Well are you gonna do it tonight or not?"
Roy: "Yeah."
Carter: "Well, it's getting late. Let me know when. I don't want to fall asleep. You have to do it soon though if you don't want anyone to find you in the morning."

Carter: "Are you gonna do it tonight?
Roy: "I'm gonna try."
Carter: "How hard are you gonna try?"
Roy: "Hard."

Roy: "How was your day?"
Carter: "When are you doing it?"

Roy: "What if the suffocation doesn't work?"
Carter: "Well how bad do you want it? Because if you want it bad, you should succeed."

Carter: "I thought you really wanted to die but apparently you don't. I feel played and just stupid."
"I wish I could express my gratitude but I feel braindead," Roy wrote in the note to Carter.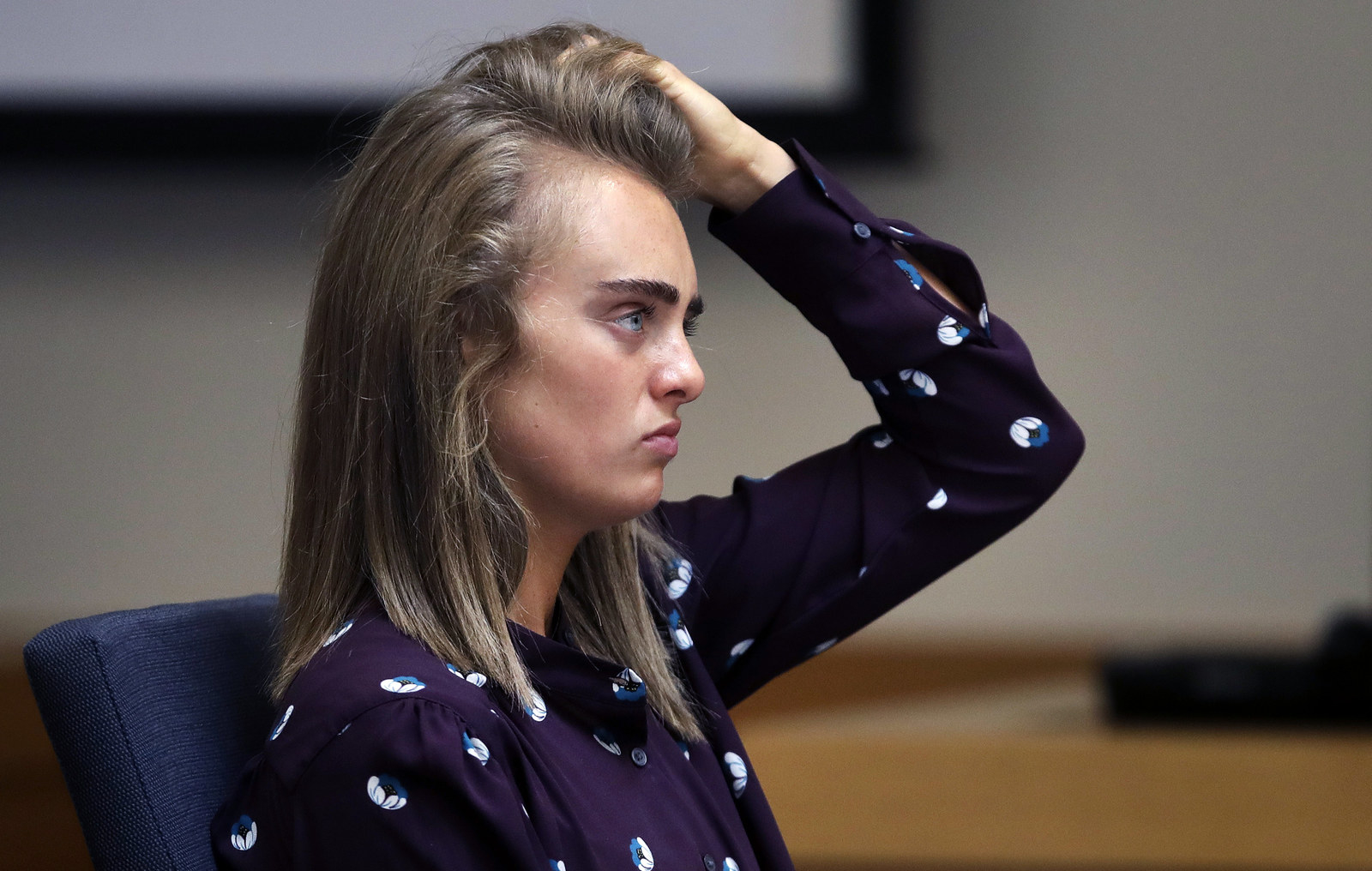 He encouraged her to "keep strong in tough times, to "keep pushing forward, and to keep "your chin held up high."
Roy also told Carter to take "anything from my room" as a memento and to listen to "our songs" and "remember me."
"Let the light guide you. I ❤️ you," he wrote.
Exactly a month before he killed himself, Roy recorded a video where he talked about his struggles with social anxiety and depression, and expressed his desire to overcome them.
"I'm introverted, I'm nice and caring ... there's some benefits," Roy said in the video. "I'm a nice kid. But its come to a point where I'm just … too nice."