Cold Weather In Tennessee Kills At Least 11 As U.S. Battles Frigid February
Freezing temperatures have gripped the Midwest, Northeast, and South, leaving thousands without power.
Update — Feb. 20, 11:40 p.m. ET: At least 11 cold-weather fatalities were confirmed in Tennessee on Friday, which remained in a state of emergency.
The death toll, up from seven on Thursday, included three victims who died of hypothermia-related conditions and a dialysis patient who was unable to get treatment, according to the Tennessee Emergency Management Agency.
More than 2,700 customers were without power on Friday. The agency said threats of severe cold, snow, freezing rain and sleet, downed power lines, and flash flooding would continue through Sunday.
At least seven cold-weather fatalities were confirmed in Tennessee on Thursday where a state of emergency has been in effect since Monday, Feb. 16.
Four people were killed in weather-related motor vehicle accidents, including a 10-year-old boy, while three others died of hypothermia related conditions, the Tennessee Emergency Management Agency said.
Over 15,000 residents were without power on Thursday, down from 33,000 on Wednesday.
The agency said that temperatures were "dangerously cold overnight" and subzero temperatures would continue Thursday with expected wind chills of -5 to -15 degrees. A winter storm watch was also issued for Friday into Saturday.
Winter fatalities were also reported in Virginia, North Carolina, Indiana, and Kansas, according to Weather.com.
More than 70,000 customers in Georgia, and more than 23,000 in South Carolina were out of power on Wednesday.
Kentucky, Mississippi, Alabama, Georgia, North Carolina, and Virginia all declared a state of emergency due to the winter storm.
Several cities in the Northeast, Midwest, and South are battling record lows in what has been a historically cold February.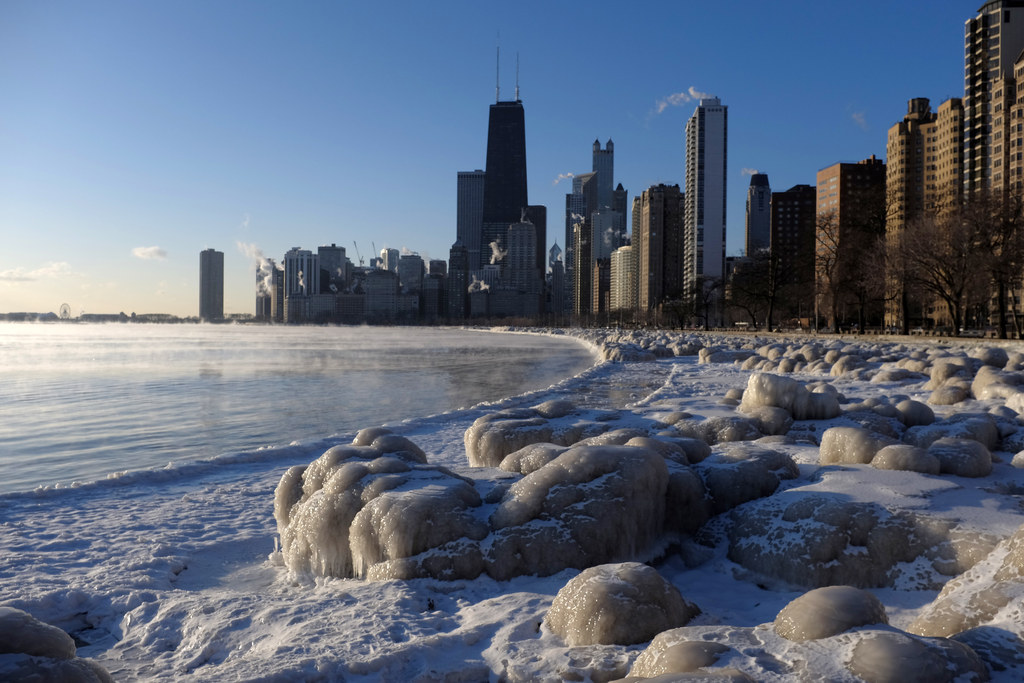 The temperatures this month are around 5 to 7 degrees below normal, the Washington Post reported.
Some parts of Illinois saw temperatures drop to as low as -13 with subzero wind chills. The National Weather Service in Chicago tweeted that the Windy City has not had a high temperature below 10°F this late in winter since 1963.
The frigid weather is expected to continue through Friday.
Friday morning lows: Record lows will be threatened in more than six dozen locations across the East, from New England to Florida. Subzero lows or single digit lows from the Upper Midwest to the Northeast. Single digits are possible as far south as north Georgia, North Carolina and Tennessee. Widespread wind chills in the teens and 20s below zero across the Northeast. Florida lows range from the upper 20s in the north to upper 30s or low 40s in the south.