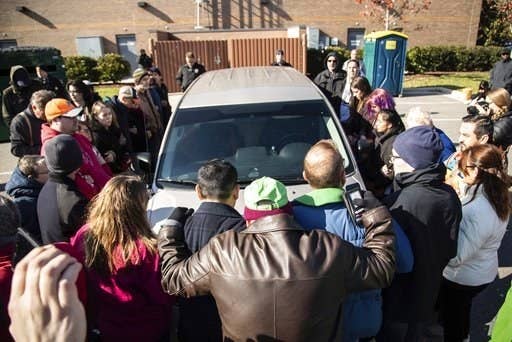 Police in North Carolina arrested 27 people after they surrounded a US Immigration and Customs Enforcement van to try to stop it from leaving with a man who was arrested at an immigration office in North Carolina.

On Friday morning, Samuel Oliver-Bruno, 47 — an undocumented immigrant and a father to a US-born teenage son — left the CityWell United Methodist Church in Durham to go to the US Citizenship and Immigration Services (USCIS) office in Morrisville to provide his fingerprints, part of his efforts to defer his deportation to Mexico.
Oliver-Bruno had been living in the church since December 2017 in "protective sanctuary" from ICE authorities while he worked to have his deportation order vacated, according to the church.
CityWell pastor Cleve May, along with several congregants and their family members, accompanied Oliver-Bruno and his son, Daniel Oliver-Perez, to the USCIS office for the biometric appointment.
In an appeal to the community to support Oliver-Bruno at the immigration office, Alerta Migratoria, an immigrants rights advocacy organization in North Carolina, wrote, "ICE is known for its rogue tactics and they may attempt to detain him."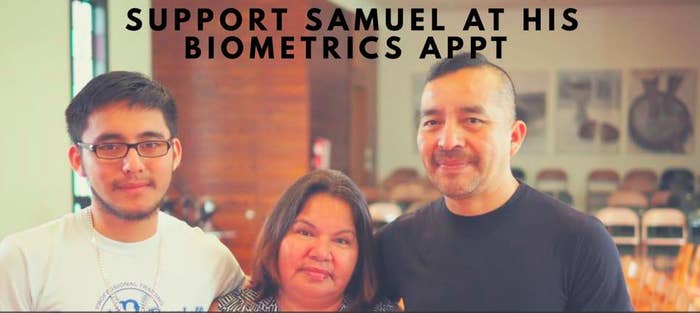 Dozens of clergy and community members, including children, showed up at the USCIS office. Oliver-Bruno entered the office with his pastor and legal representatives.
What followed was a dramatic, hourslong standoff between his supporters, ICE, and local police, part of which was captured on an hourlong video May posted on Facebook.

The video showed supporters waiting outside the office and praying for Oliver-Bruno. One activist urged the group to begin recording the scene on their cellphones.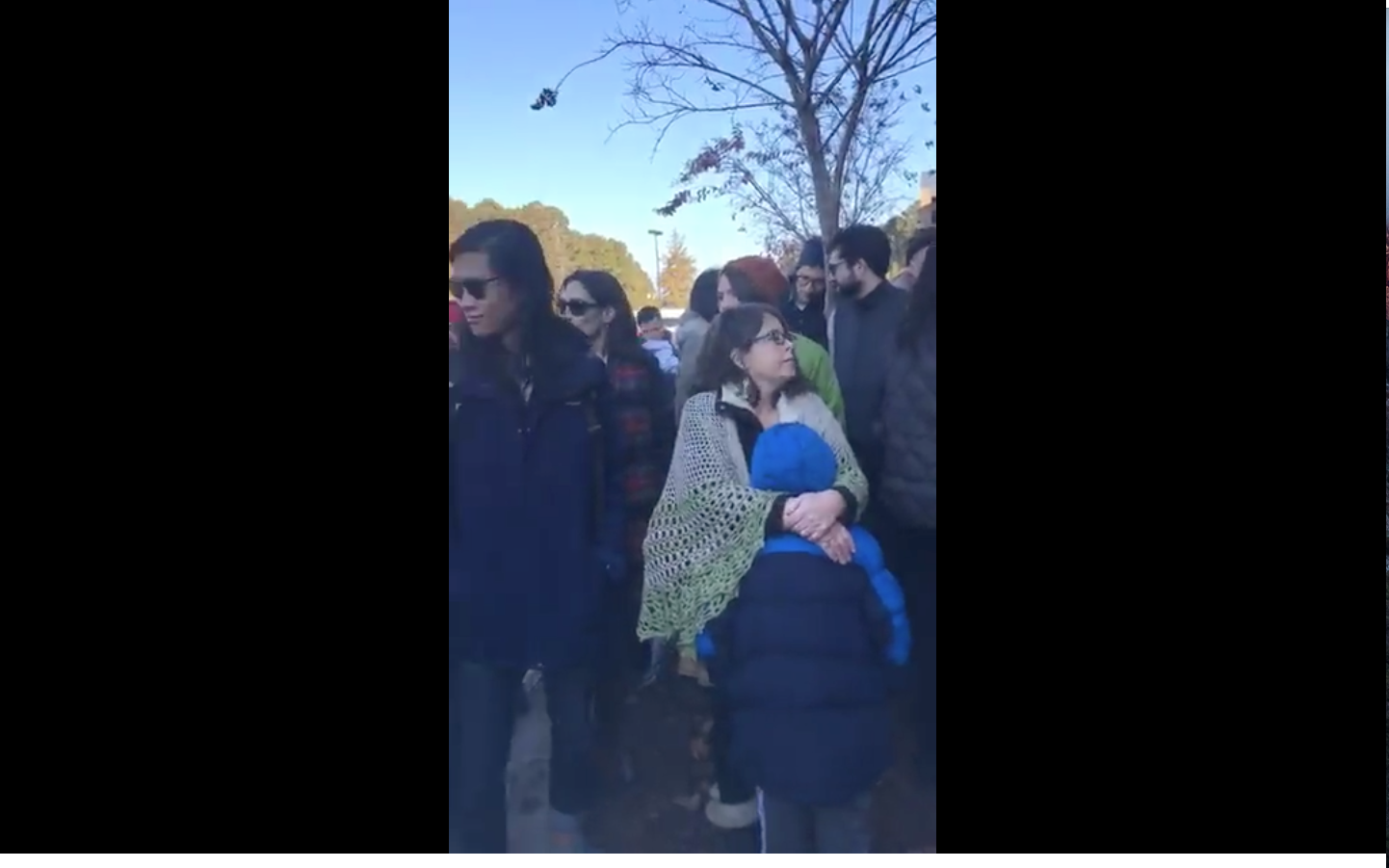 While the group was singing a Spanish hymn for Oliver-Bruno, screams and cries erupted from some members of the crowd as they witnessed ICE officials arresting Oliver-Bruno through the glass doors of the office.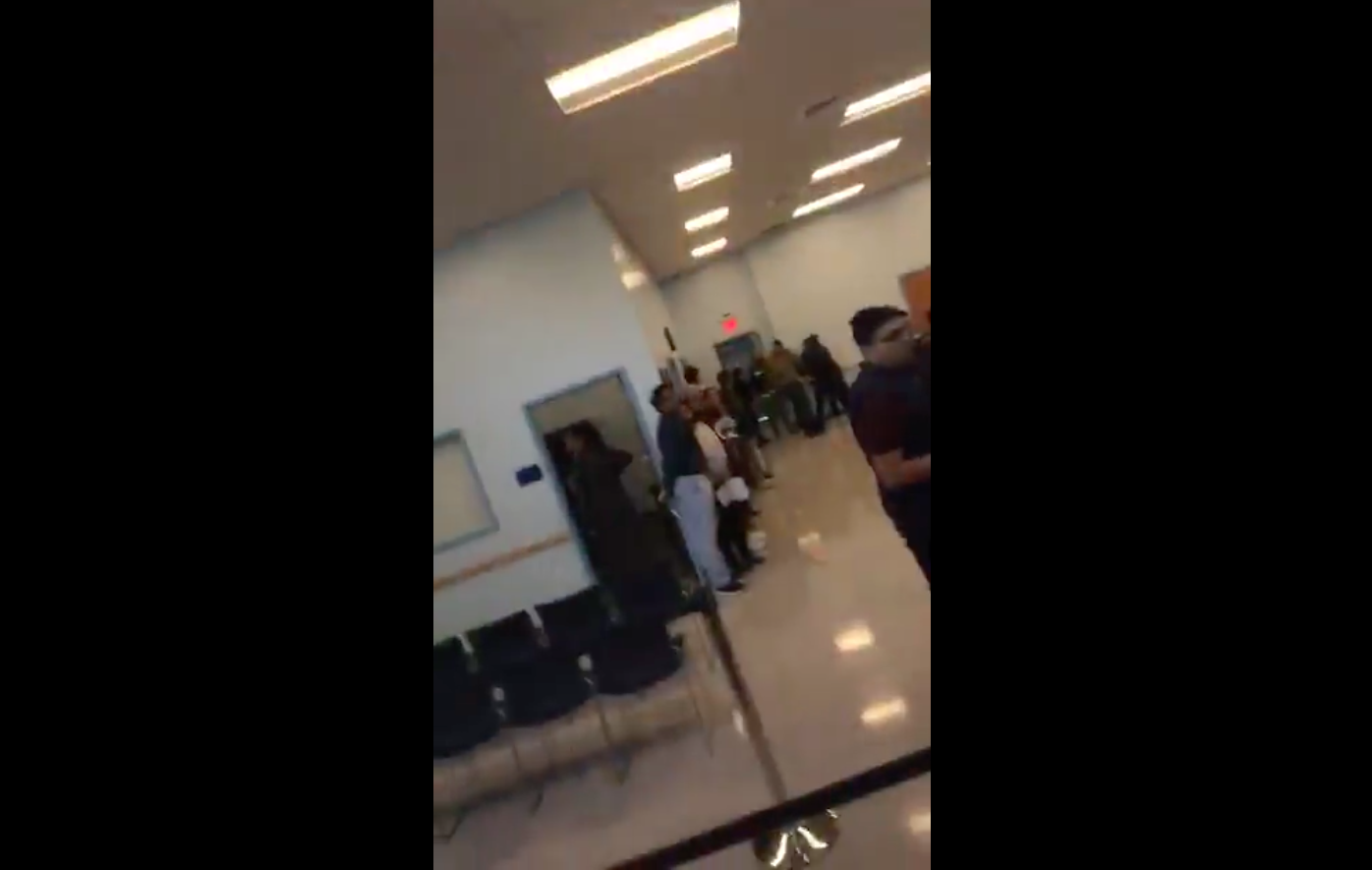 Some group members began banging on the doors, shouting "No, no, no" as one woman said, "They're detaining him... We're watching him being detained by ICE. There's no due process." Children could be heard wailing in the background.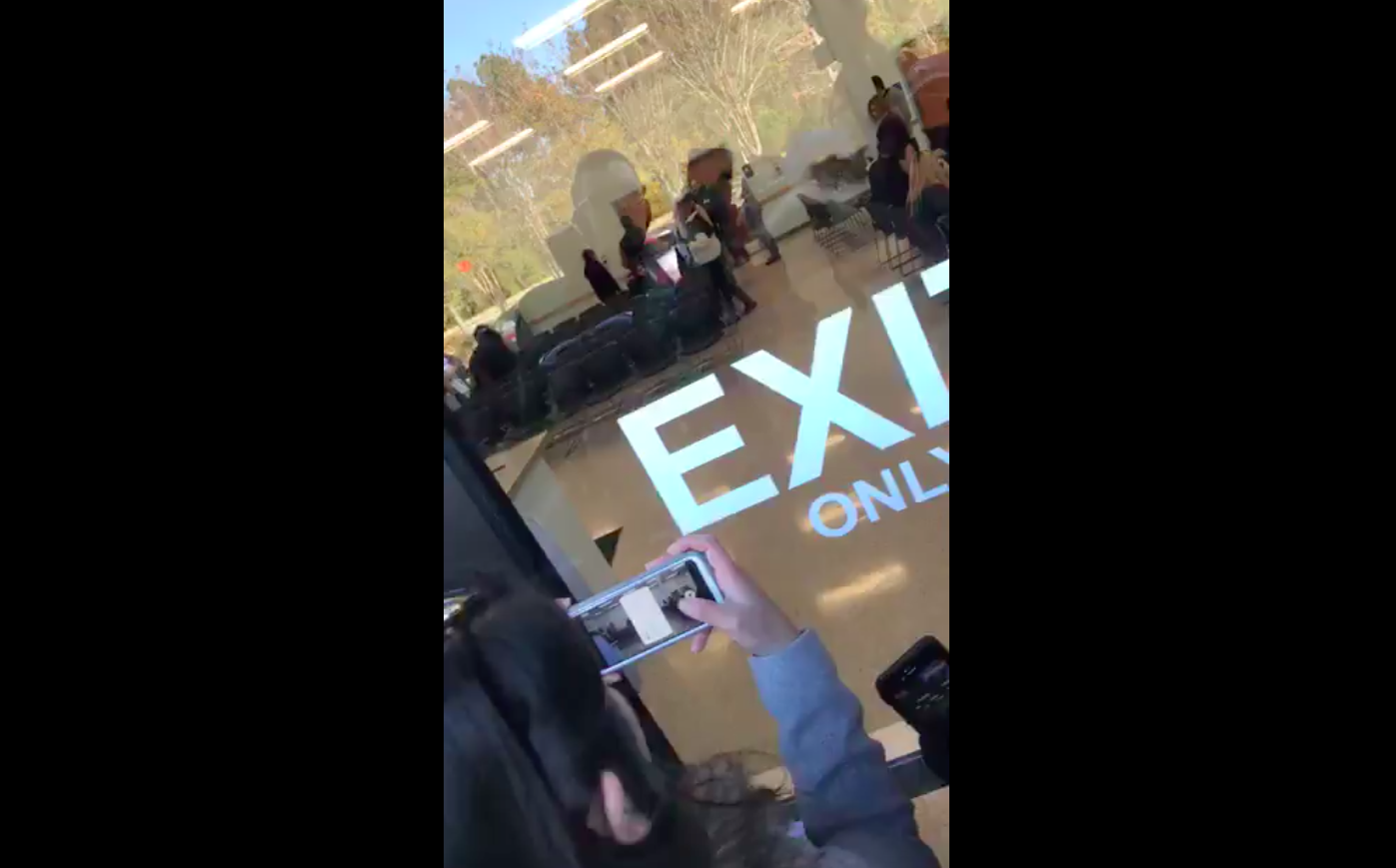 The video showed the group running to the other side of the building where ICE officials led Oliver-Bruno into a vehicle. The group surrounded the vehicle, physically blocking it, while chanting "Shame!"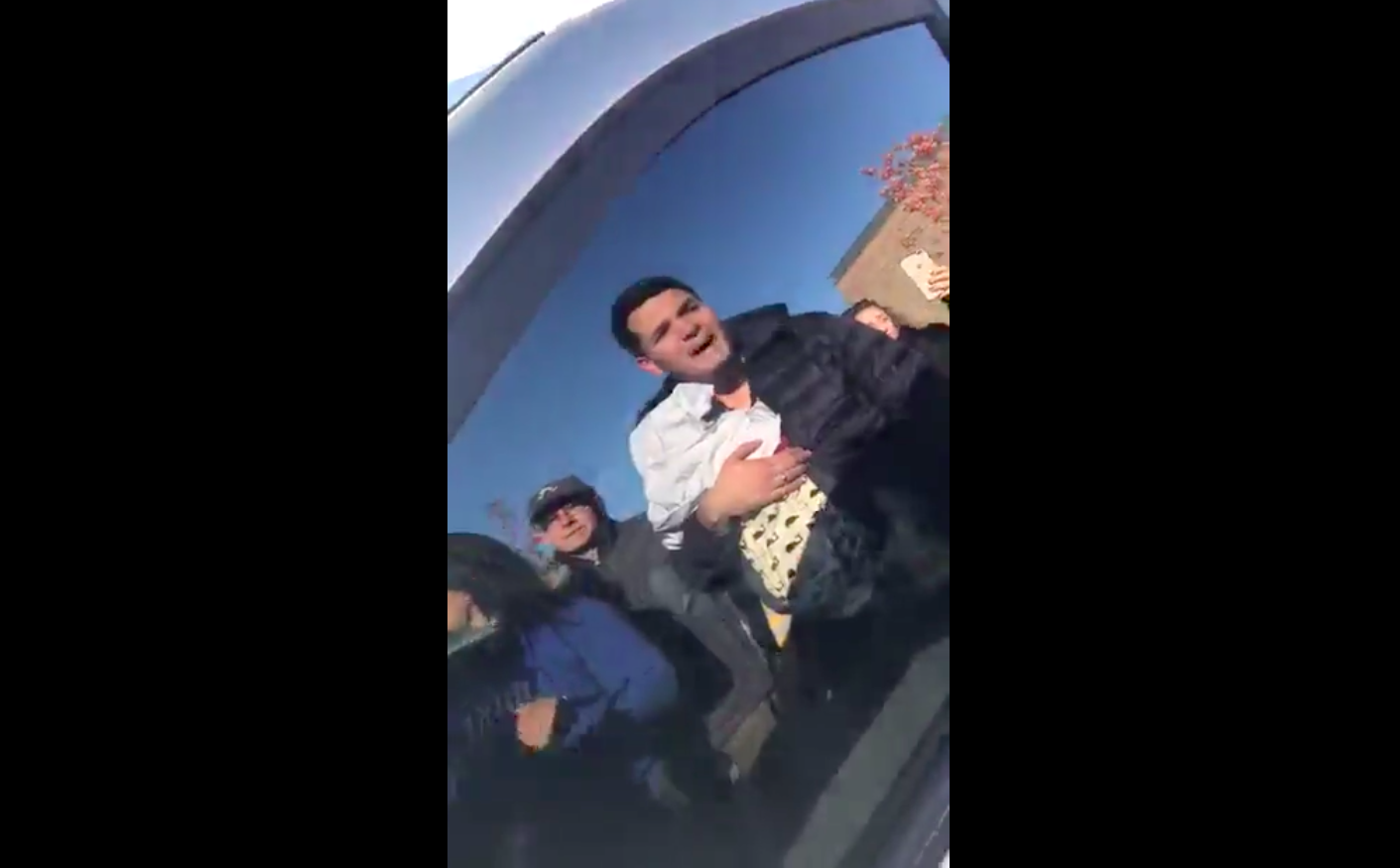 The group stopped the ICE vehicle from leaving with Oliver-Bruno for about three hours, the Washington Post reported. They prayed, sang "Amazing Grace," and chanted, "Let your people go."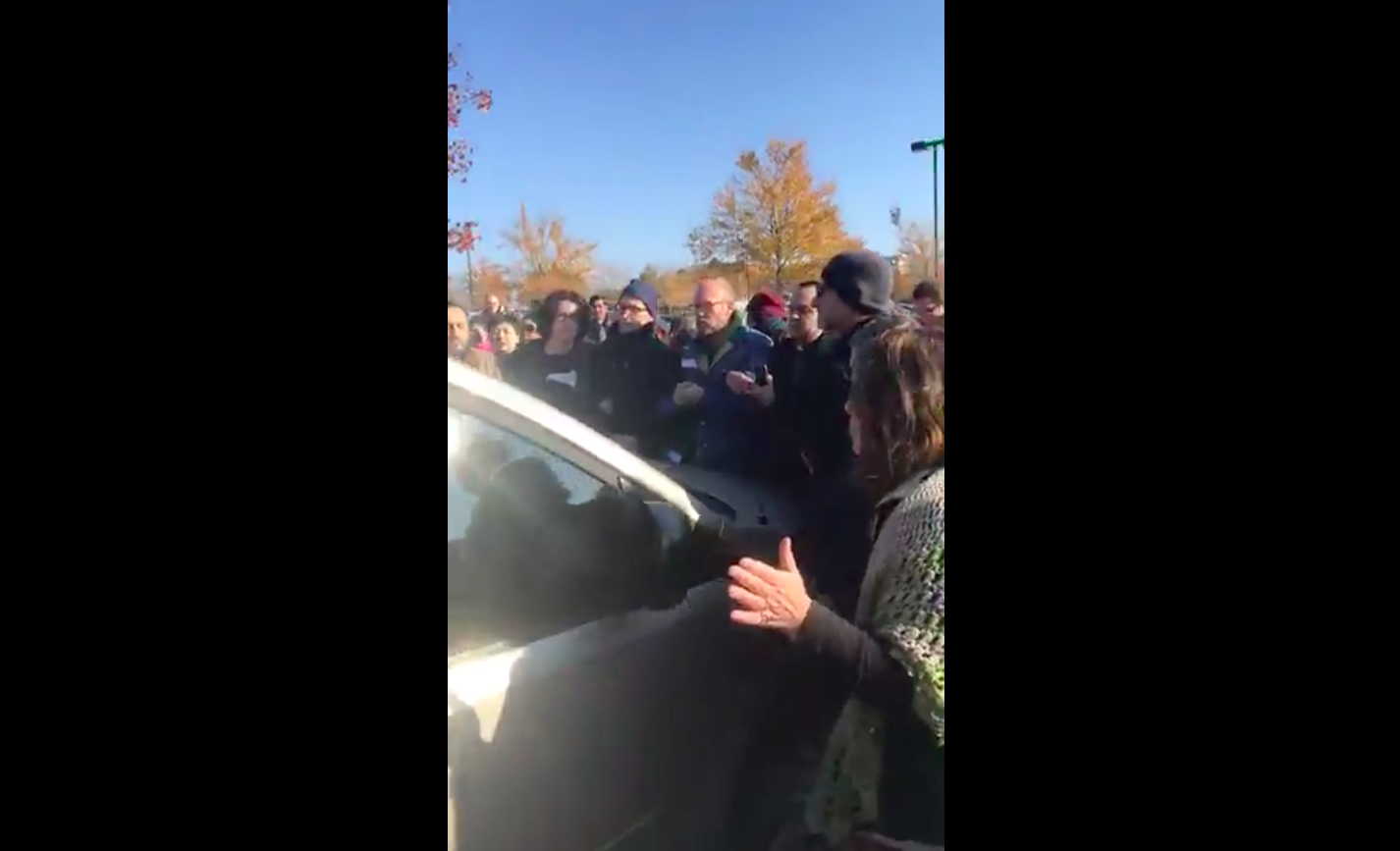 Morrisville police officers arrived after receiving reports that ICE agents were not being allowed to leave.
Police said that they began communicating with the leaders in the group to "de-escalate the situation and negotiate a peaceful resolution."
For more than 30 minutes, Morrisville police officers said they issued two orders warning the group that they would be arrested for obstruction if they failed to disperse.
"The crowd, although peaceful, refused to allow the passage of the ICE vehicle," police said in a statement.
"We told the police chief, 'We understand this is your job, but we need you to understand that as a matter of conviction we cannot move, and you will have to arrest us,'" May later told the Washington Post.

Officers eventually arrested 27 people "without incident or injury."

ICE spokesperson Bryan Cox confirmed to BuzzFeed News on Monday that ICE officials had arrested "unlawfully present Mexican national Samuel Oliver-Bruno during a targeted enforcement action."
Oliver-Bruno's 19-year-old son, Oliver-Perez, was also arrested on a state charge of physically assaulting a federal law enforcement officer while he was at the scene, Cox said. The teen could face potential federal criminal charges.

"Mr. Oliver-Bruno is a convicted criminal who has received all appropriate legal process under federal law, has no outstanding appeals, and has no legal basis to remain in the U.S.," Cox said in a statement.

In May 2014, Oliver-Bruno was arrested by US Border Patrol in El Paso, Texas, while attempting to illegally enter the US using fraudulent identity documents, Cox said.

Oliver-Bruno showed a state of Texas birth certificate bearing another person's name to a Customers and Border Protection officer in El Paso, and told the official that he was a US citizen, according to court documents. However, he later admitted that he was a Mexican citizen without any legal documents to enter the US and that he had paid $1,000 for the false papers, court documents said.
Later that month, he was convicted in federal court after pleading guilty to attempted illegal entry by false and misleading representation.
"ICE subsequently encountered Mr. Oliver-Bruno in June 2014 and his case has been subject to extensive appeals, which ultimately concluded Mr. Oliver-Bruno has no legal basis to remain in the US," Cox told BuzzFeed News.

In a joint statement on Friday, Democratic Reps. David E. Price and G.K. Butterfield of North Carolina said they were "extremely alarmed" by Oliver-Bruno's arrest, and accused ICE of acting "in concert" with USCIS, who they claimed instructed Oliver-Bruno to appear at the office to discuss his deferred deportation.
"Mr. Oliver-Bruno was presented with a catch-22 dilemma; at worst, he was entrapped," the statement said. "It's clear that while Mr. Oliver-Bruno was attempting to follow the law in pursuit of his legal petition, ICE coordinated with USCIS to target him upon his leaving the City Well United Methodist Church."
In a statement, USCIS spokesperson Michael Bars said that USCIS was "unable to comment on specific cases related to pending litigation."
"Importantly, however, the agency does not schedule an appointment at our Application Support Centers for an applicant who does not have a pending immigration benefit application or other request," the statement said.
The USCIS office in Morrisville does provide fingerprinting services to applicants for immigration benefits, a USCIS official said.
ICE learned that Oliver-Bruno was going to be at the USCIS office on Friday because "his supporters publicly announced it days in advance," Cox told BuzzFeed News.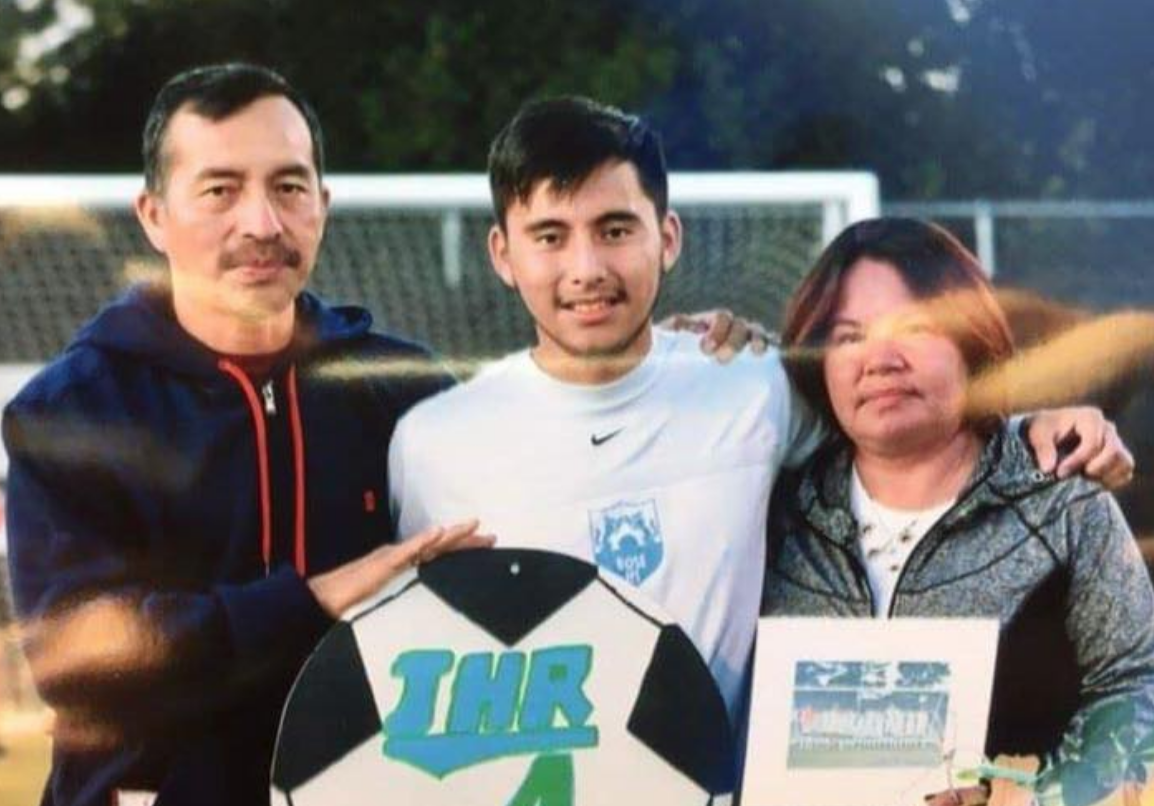 Oliver-Bruno first came to the US in 1994 and worked in construction in Greenville, North Carolina, where he met his now-wife Julia, who has been diagnosed with lupus, an autoimmune disease, according to the CityWell church. The two had their son in 1999.
In 2011, the family moved back to Mexico to care for Oliver-Bruno's ailing father, but decided to return to the US in two years as Julia's health deteriorated and she required urgent medical care, the church said. While Julia and their son returned to the US first, Oliver-Bruno was detained by Border Patrol agents when he later tried to enter the US to reunite with his family.
The church said that he was released after two months on a stay of removal that showed immigration authorities the severity of his wife's condition.
"Samuel's income has been the sole of support for his family and the only means to ensure that Julia has the necessary treatment for her chronic condition," CityWell said. "If Samuel is deported and cannot financially sustain these treatments for Julia, her life would be greatly endangered."
The church said that his deportation would also have a "devastating" impact on their son, Oliver-Perez, who depends on his father's emotional and financial support while he intends to pursue his college degree to study construction management.
"A deportation of his father would not only be emotionally crushing, it would be dream crushing," the church said.