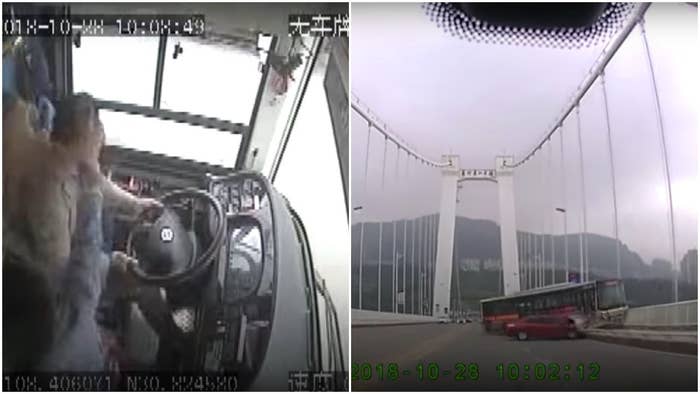 A physical altercation between a woman and a bus driver caused a bus carrying 15 people to plunge into a river in southwestern China on Oct. 28. At least 13 people were killed and two passengers remain missing.
Police in China released the surveillance video of the fight, as well as dashcam footage from another vehicle that showed the bus driving off a bridge and into the Yangtze River.

The surveillance video from inside the bus showed the woman, 48, arguing with the bus driver for refusing to pull over after she missed her stop. The driver, 42, was seen gesticulating and turning his head toward her during the argument.
The woman then hit the driver's head with her cellphone. He took his right arm off the steering wheel and hit her back. When she tried to hit him again, he grabbed hold of her arm and appeared to lose control of the bus.
The video showed the driver steering the bus to the left, causing it to hit the guardrail and fall into the river below as passengers could be heard screaming.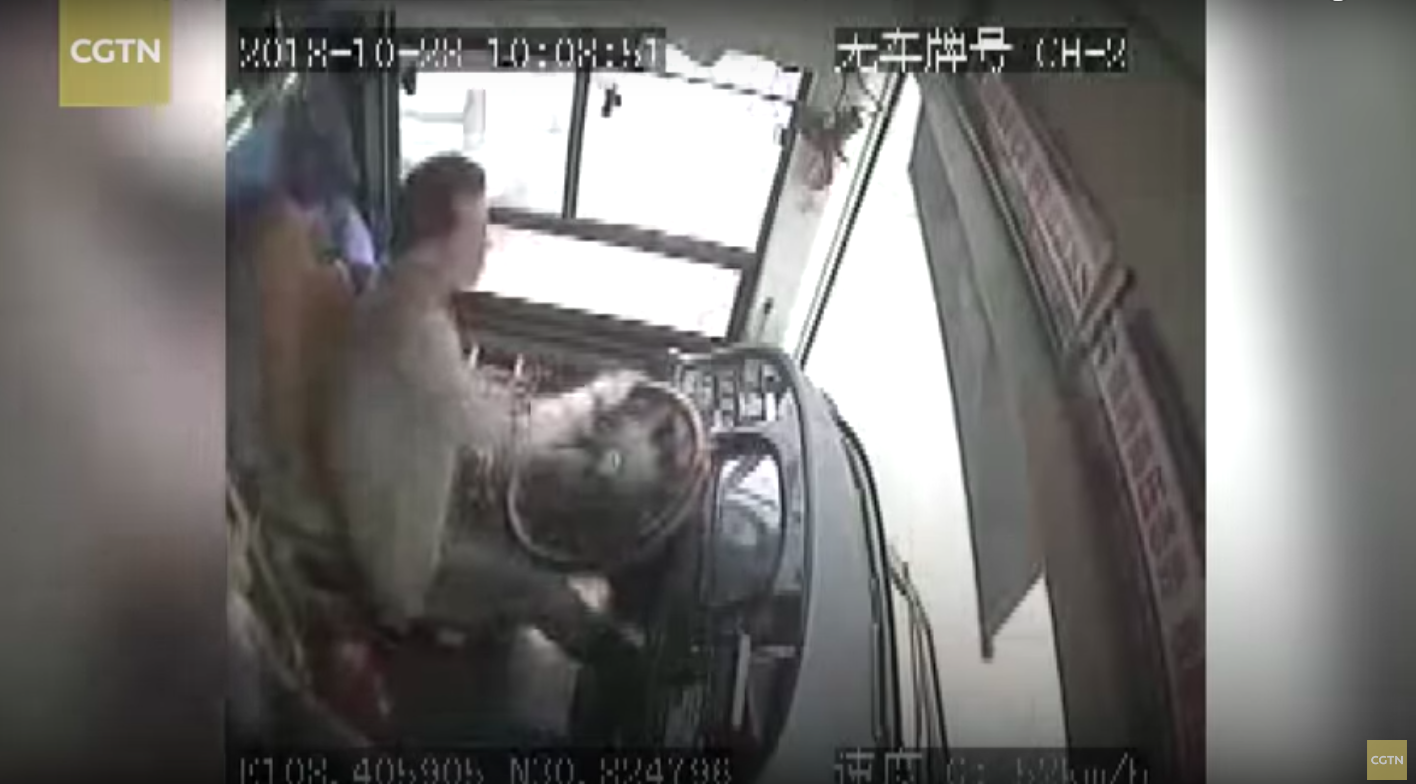 Dashcam video showed the bus veering toward oncoming traffic, colliding with another car, smashing through the guardrail, and plunging into the river below.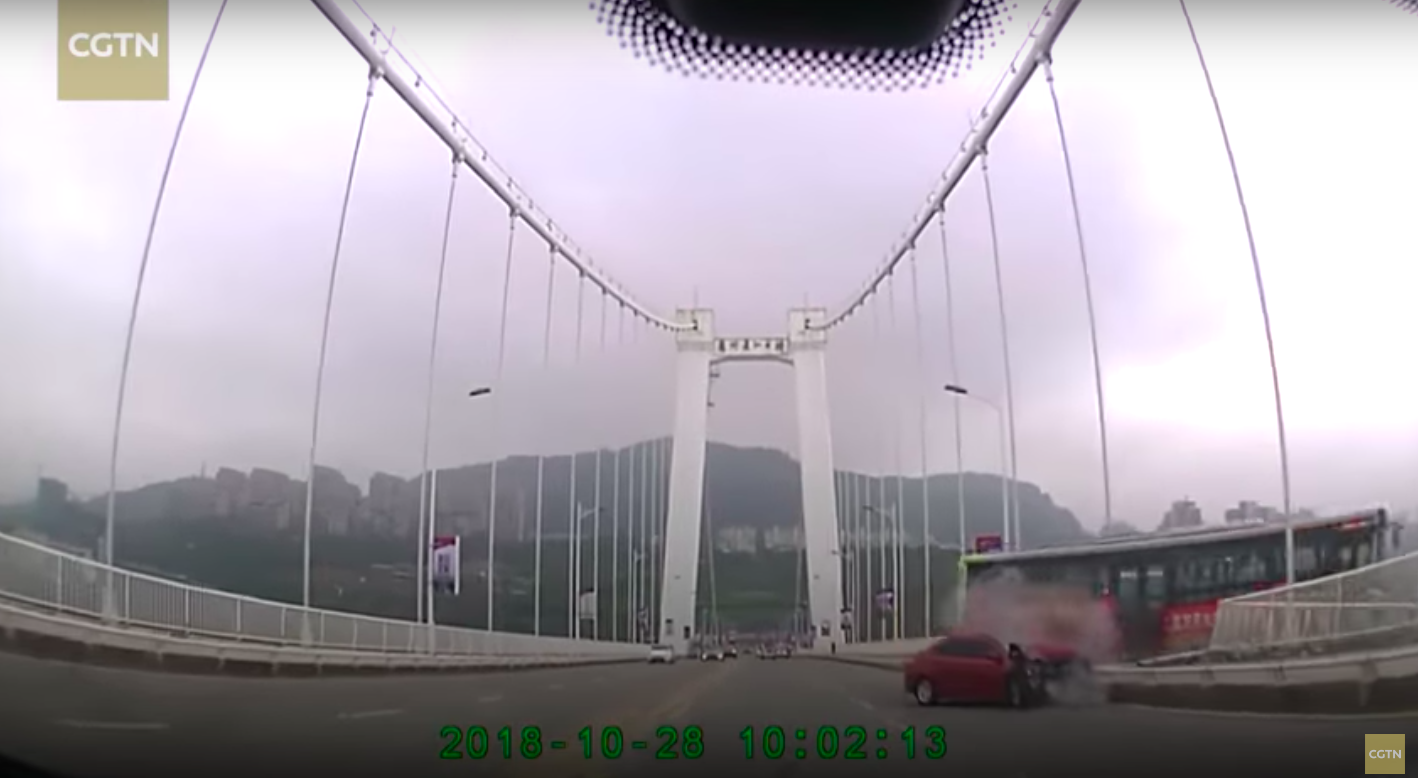 Rescuers recovered the wreckage of the bus four days after the deadly crash. At least 13 bodies were found and two remain missing, the Associated Press reported.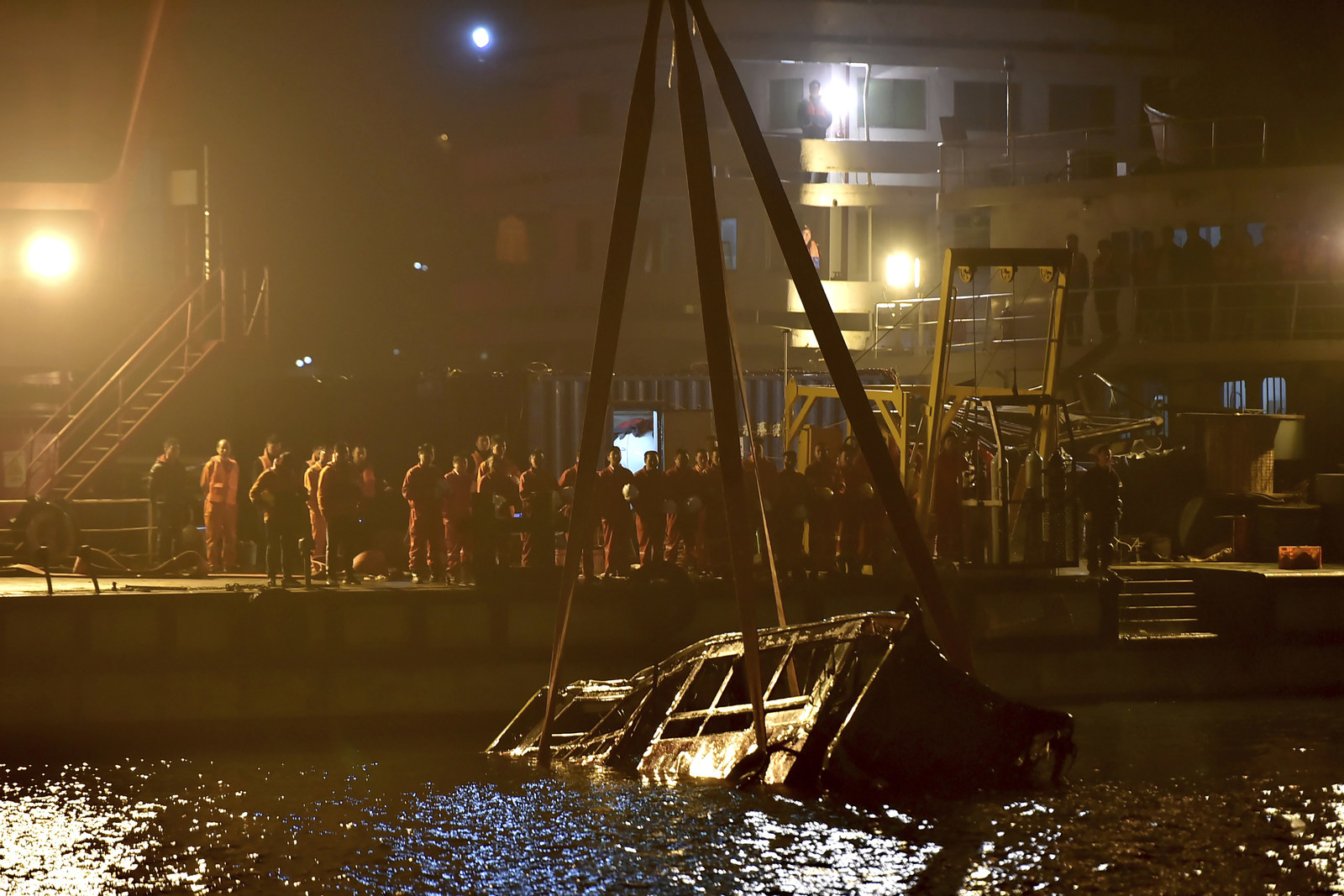 The Wanzhou district police released a statement saying the cause of the crash was the dispute between the passenger and the driver. The statement said that their behavior endangered public safety and violated the law.

"May the dead rest in peace, and the living be warned," the statement said.