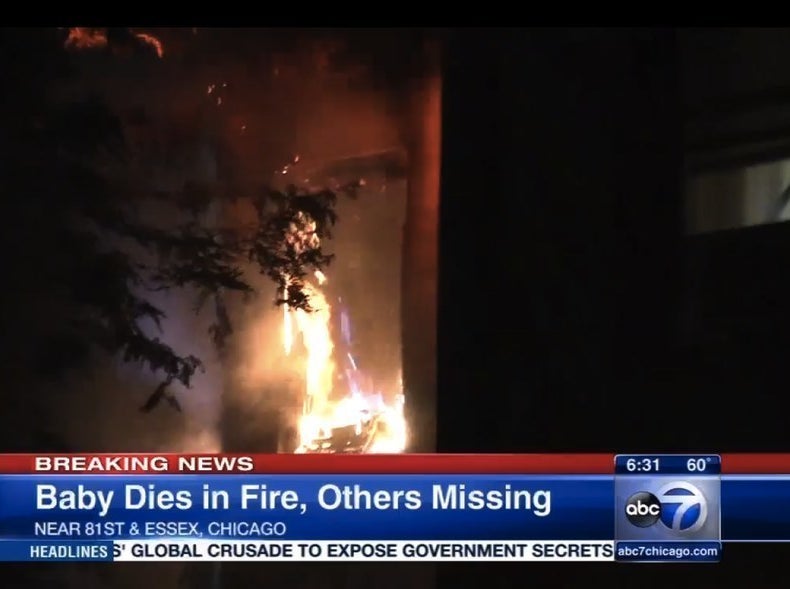 Three children — including a 3-month-old baby — and a man died in a multi-unit building fire in Chicago early Tuesday, police said.
The arson unit is investigating the fire and detectives were questioning a person of interest, Chicago police confirmed to BuzzFeed News.

The fire began at approximately 1:37 am local time in a South Chicago neighborhood. The 3-month-old baby was identified as Melanie Watson by the Cook County Medical Examiner's Office. She was found next to a man who jumped along with her from the three-story building, the Chicago Tribune reported.
Watson was pronounced dead at a hospital, police said. Two other young girls, whose ages were unknown, were found dead along with an unidentified man on the third floor of the building, ABC 7 reported.

A man suspected of starting the fire reportedly had an argument with someone in the building, a police source told the Tribune. He escaped the fire.

A 48-year-old man was also taken to the hospital with non-life threatening injuries, police said.

A witness, Clay Turner, told the Tribune that he saw the 3-month-old next to a man lying on the ground and screaming for help. Turner said he tried to help them.
"I'm just speechless," he said.

This is developing story. Check back here for updates and follow BuzzFeed News on Twitter.