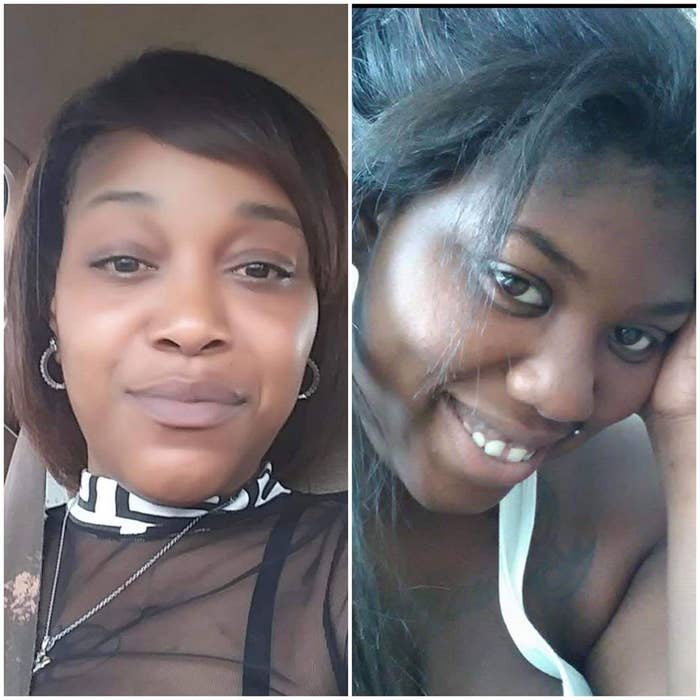 Chantell Grant used to bring three of her children several times a day to play on the corner of 75th Street and Stewart Avenue in Chicago's South Side. This corner was where the group Mothers/Men Against Senseless Killings (MASK) would hang out with their kids every day in an effort to end gun violence and create a safer space in their community.
On the night of July 26, Grant, 26, and her friend, Andrea Stoudemire, 36, were shot to death at the same corner where they spent their days trying to make their neighborhood safer.
The two women were standing on the sidewalk around 10 p.m. when a blue SUV drove up. An occupant fired several shots, witnesses told police. Both women were shot several times in the chest, and they died at the hospital.
There is an ongoing investigation, but Chicago police have not arrested anyone so far and do not know the motive for the shooting.
"We have no evidence that we can point to that suggests the women were the intended targets," police spokesperson Anthony Guglielmi said in a statement. "We also have no evidence to the contrary."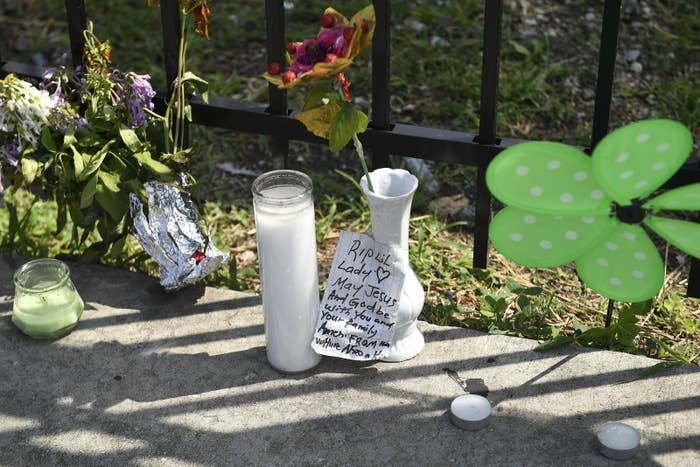 Police said another man who was injured in the shooting had recently been released from prison.

Grant's fourth and youngest child just turned 1 year old. According to some reports, Stoudemire had four children, while other reports said two.
"For mothers to be killed in a place where mothers go to seek safety and sisterhood, I take that as a personal threat," Tamar Manasseh, founder of MASK, said at a press conference on Sunday. "Because when you come for one of us, you better believe they came for all of us."
Manasseh did not respond to requests for comment.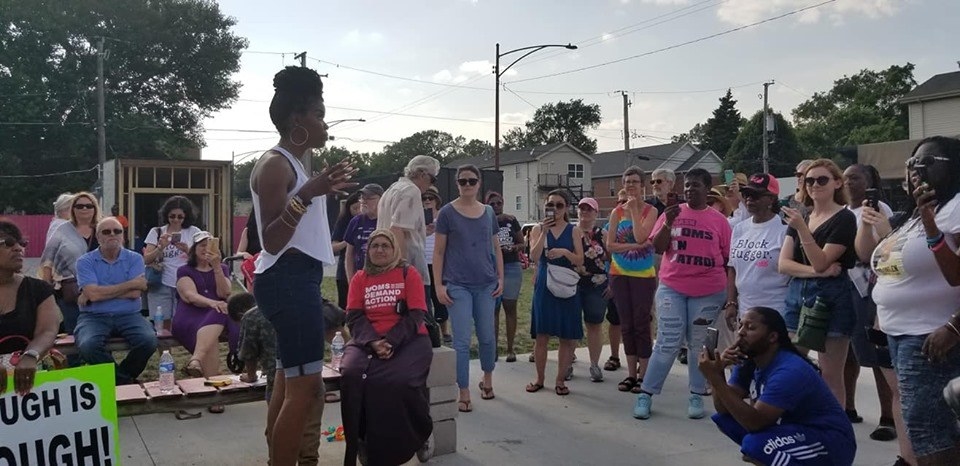 A few years ago, MASK volunteers turned a "dirty and filthy" site at the Englewood intersection into a space where kids could come out and play safely every day. At the intersection, the kids could be supervised, learn to dance, eat dinner together, and be productive members of society, Manasseh said in an impassioned speech on Sunday.
It was a place where mothers could watch over their kids to make sure they had better lives, she said.
"Chantell was one of those mothers," Manasseh said. "She was a dedicated mother. Every day Chantell brought her kids here. Every day. By now, I should have seen Chantell at least three or four times at this point of the day. I will never see her again. I will never see Andrea again."

Manasseh said Stoudemire would always stick up for other young women in the community.
"Andrea was a mother's mother. She mothered other mothers," Manasseh said.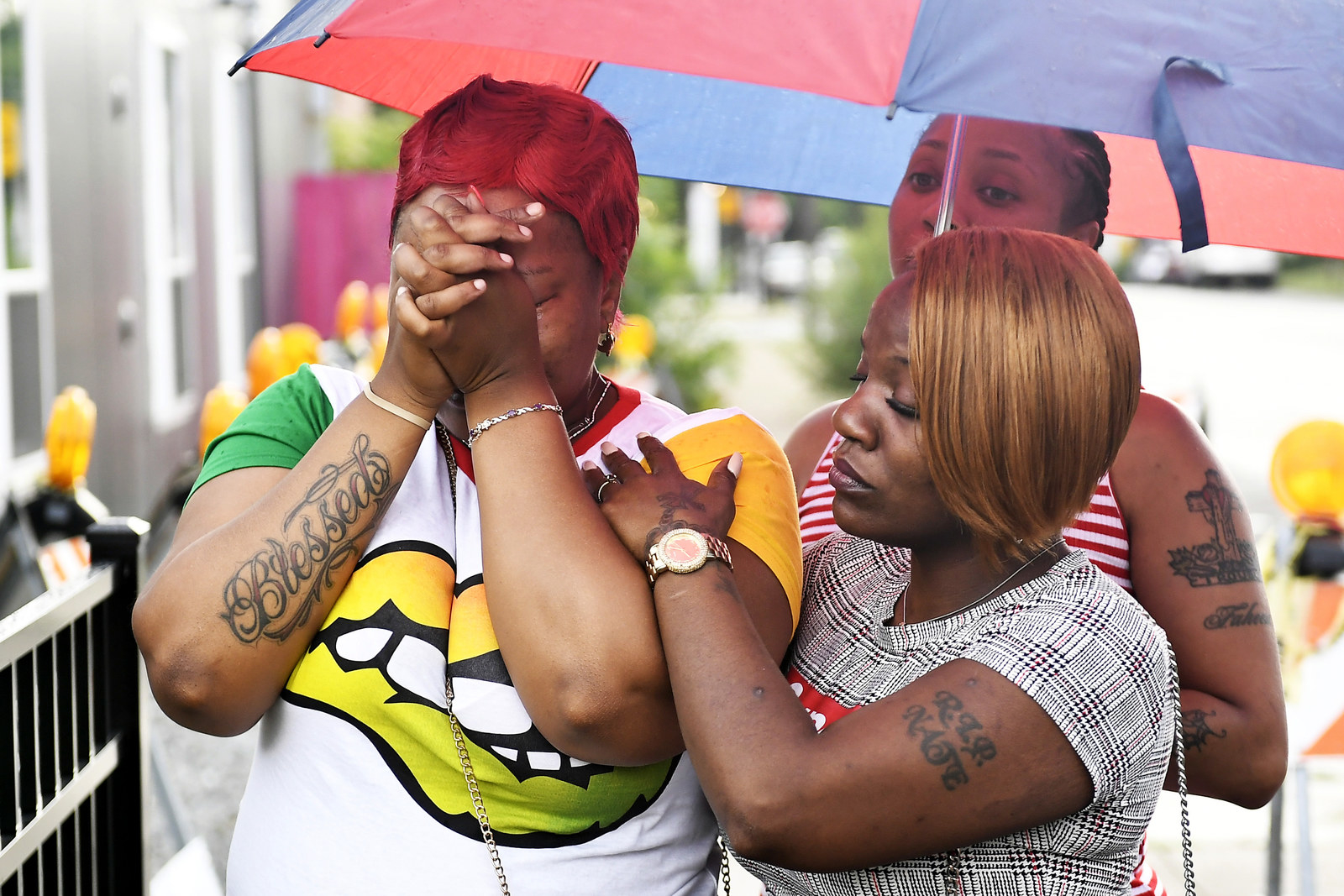 Another young mother was also shot this month within a hundred feet of where MASK mothers, volunteers, and children hang out, according to Manasseh.

"It is sacred ground, as far as we're concerned," Maria Pike, a MASK member, told ABC 7. "This was a haven that was built by moms."
A MASK GoFundMe petition has raised nearly $10,000 as of Tuesday as a reward for information leading to the capture of suspects in Stoudemire's and Grant's deaths.
"The murder of a woman brought us to our corner on 75th & Stewart so there's no way we're going to let the murder of more moms drive us away," the petition says. "We deserve to live without fear and the young women, Chantell Grant and Andrea Stoudemire, who were torn from their children families tonight, deserve justice."
At least 48 people who were shot in incidents of gun violence in Chicago over the weekend, the Chicago Sun-Times reported. Grant and Stoudemire were among the eight people who died in those incidents.
Manasseh does not want the mothers of MASK to be labeled as anti–gun violence activists or advocates. Instead, she said, they want to be known as moms and men "who volunteer or just come out to create a safe and productive space in their community by being the village," a MASK Facebook post said.
"Andrea and Chantel are valued, loved moms and community members, not 'activists in an anti violence movement," the post said. "#BuildingCommunity in a violent area is just the right thing to do."