CDC Announces New Guidelines For Monitoring Travelers Exposed To Ebola
The agency issued revised guidelines to monitor and restrict the movements of people returning to the U.S. from Ebola-stricken countries. "We believe these are based on science," CDC Director Tom Frieden said. "These add a strong level of protection."
The Centers for Disease Control and Prevention (CDC) introduced revised guidelines on Monday for monitoring people returning to the U.S. who have been exposed to Ebola.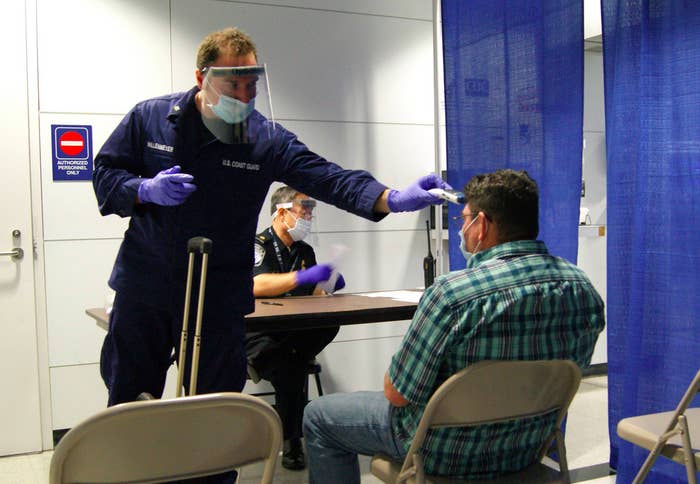 The revised guidelines, effective Monday, go beyond the "enhanced screenings" at airports which began early October. The CDC said the new measures were intended to guide state and local health officials with decisions about managing and actively monitoring the movement of individuals returning from the Ebola-affected West African countries.
In a press briefing, CDC director Tom Frieden said the agency identified four risk categories of individuals returning from Ebola-affected countries: high risk, some risk, low risk, and no identified risk. The guidelines recommend "stricter actions" for those with an escalating level of risk and advise health authorities to actively monitor people instead of a quarantine.
Voluntary home isolation is recommended for high-risk, asymptomatic individuals. High-risk and some-risk individuals will also undergo "direct active monitoring" for 21 days during which local health authorities will monitor them for temperatures and symptoms on a daily basis. Their planned activities for the day will also be reviewed, Frieden said.
Based on individual assessments, authorities could restrict them from using public transportation, boarding commercial flights, attending public gatherings, and attending work. Travel would be coordinated and approved by public health officials.
Frieden said the CDC was working closely to enforce the new guidelines with the six states where around 70% of travelers enter the U.S. — New York, Pennsylvania, Maryland, Virginia, New Jersey, and Georgia.
"We believe these are based on science," CDC Director Tom Frieden said. "These add a strong level of protection."
The CDC does not have regulatory control over states in domestic health emergencies.
The CDC's revised guidelines were announced amidst mounting criticism of New York and New Jersey's new mandatory 21-day quarantine measures for travelers returning from Guinea, Sierra Leone, and Liberia.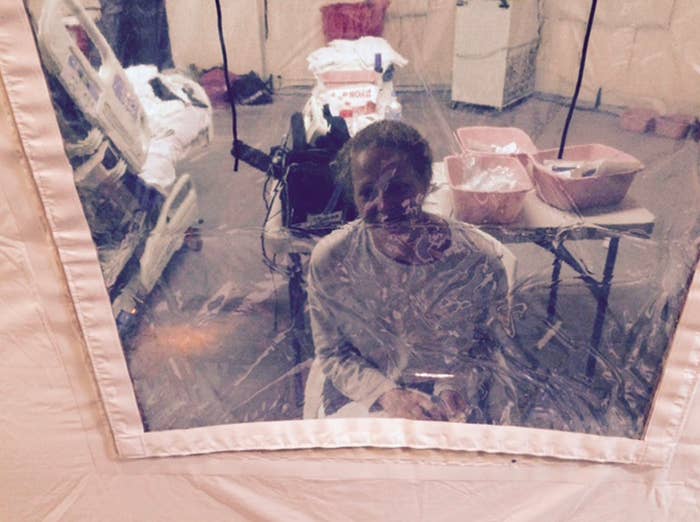 The new measures, introduced by Gov. Andrew Cuomo and Gov. Chris Christie on Friday, exceeded federal guidelines and the Doctors Without Borders protocol for their health care workers returning from West Africa.
Frieden said he was "concerned" about the stringent policies enacted by a few states recently, but said the states will likely align their policies with the CDC's new recommendations.
On Friday, Gov. Christie and Gov. Cuomo announced a mandatory 21-day quarantine for health care workers who had contact with Ebola patients in West Africa and were entering the U.S. through Newark Liberty International and John F. Kennedy International Airport.
The states' measures went beyond the U.S. government's screening protocol at five U.S. airports, including Newark and Kennedy.
The first health care worker to be quarantined under the stricter measures was Doctors Without Borders nurse Kaci Hickox, who arrived at Newark on Friday after working with Ebola patients in West Africa.
She said the quarantine was "extreme" and "completely unacceptable." "I feel my basic human rights have been violated," Hickox said.
While states are within their constitutional rights to impose mandatory quarantines in domestic health emergencies, public health advocates and civil liberties experts say the measures are extreme, an abuse of power, and detrimental to the fight against Ebola in West Africa.
Under pressure, Cuomo revised New York's guidelines on Sunday. The revised protocol allows asymptomatic health care workers who had direct contact with Ebola patients to return to their homes for a 21-day confinement during which local officials will monitor their health twice a day. Those who did not have contact with Ebola patients will not face any quarantine.
After initially defending his decision to implement the mandatory quarantine, Christie agreed Monday to release Hickox and allow her to return to her home in Maine.
However, Christie dismissed criticism of the mandatory quarantine and Hickox's complaints, saying, "I understand that she didn't want to be there. She made that very clear from the beginning, but my obligation is to all the people of New Jersey, and we're just going to continue to do that."
Florida and Illinois also ordered a mandatory 21-day home quarantine for "high-risk" individuals returning from Sierra Leone, Guinea, and Liberia on Friday.
Before Friday's order signed by Chicago Gov. Pat Quinn, high-risk individuals were subject to voluntary quarantine, the Chicago Tribune reported.
Florida Gov. Rick Scott ordered twice-daily 21-day monitoring for anyone returning from Ebola-affected West African countries.
Doctors Without Borders (MSF), the humanitarian organization where Hickox and Dr. Craig Spencer — New York's first Ebola patient — volunteered, was critical of the states' policies.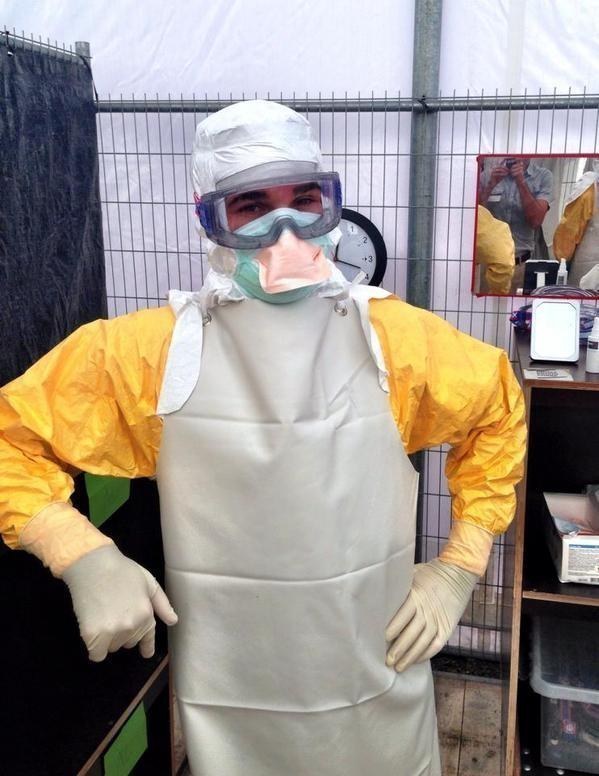 The organization's protocol for its returning health care workers is based on the guidelines of the World Health Organization and CDC regulations.
Upon their return from West Africa, workers are advised to check their temperature twice a day, finish a regular course of malaria prophylaxis, be aware of relevant symptoms, stay within four hours of a hospital with isolation facilities, and immediately contact the organization if symptoms develop.
The organization insisted that Spencer followed their protocols when he returned to the U.S. They were also critical of the mandatory quarantine imposed by New York and New Jersey.
In a statement Monday, MSF said:
Forced quarantine of asymptomatic health workers returning from fighting the Ebola outbreak in West Africa is not grounded on scientific evidence and could undermine efforts to curb the epidemic at its source.

Diligent health monitoring of returnees from Ebola-affected countries is preferable to coercive isolation of asymptomatic individuals.
"We need to be guided by science and not political agendas," Dr. Joanne Liu, international president of MSF, said in the statement. "The best way to reduce the risk of Ebola spreading outside West Africa is to fight it there."