Adacia Chambers, a 25-year-old woman from Stillwater, Oklahoma, who was accused of plowing her car into a crowd at the Oklahoma State University homecoming parade last month, killing four people, was formally charged on Nov. 4 with four counts of second-degree murder and 46 counts of felony assault, the Associated Press reported.
Four people, including a 2-year-old boy, died and nearly four dozen were injured when Chambers ran a red light, drove her car around a barricade and crashed into spectators at the Oct. 24 parade.
If convicted, each count of murder would carry a sentence to 10 years to life in prison. A judge set a $1 million bond for Chambers during her arraignment.
Her attorney, Tony Coleman, said he was concerned about Chambers' mental capacity. In an interview with NBC's Today show, Coleman said Chambers had "no real response whatsoever" when he informed her that four people had died in the incident.
"Her responses to my questions, her reactions to the information that I supplied her with, led me to be concerned about her capacity, her competency at this point," Coleman said.
He said that she could be suffering from mental illness and was "lacking in capacity" when he met her. He also said she was under the influence of something other than drugs or alcohol.
Her father, Floyd Chambers, said she visited a mental hospital for two weeks when she was 21. At a press conference Monday, her family and boyfriend spoke about Chambers' struggle with mental health issues in the past.
Her boyfriend, Jesse Gaylord, said they rarely drank at all. "There's no way she was drunk," he said, adding that she never used drugs.
"She just wasn't that type of person," Gaylord said. "She was one of the kindest, soft-spoken, caring people you'll ever meet."
According to Coleman, Chambers had been "hospitalized and evaluated" two years ago. He said she had been on a cocktail of medications, none of which she was on at the time of the OSU crash.
Gaylord said that Chambers hadn't got much sleep the previous night but was fine when she went to work that morning. He said he didn't know why she left work. He described her as "one of the most cautious drivers I've ever ridden with."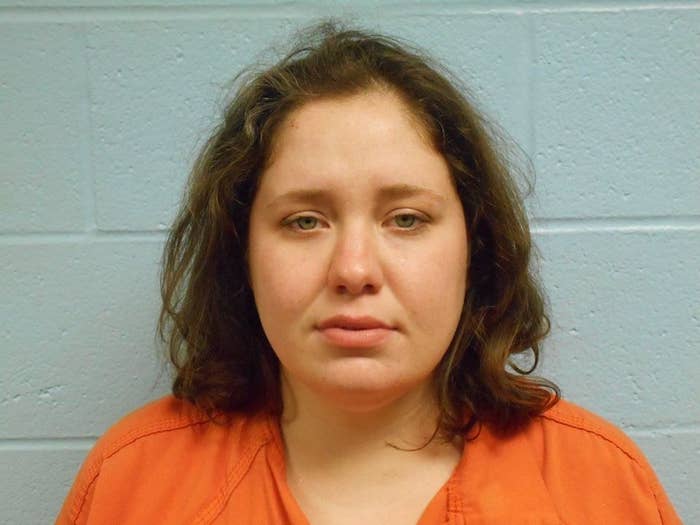 Three of the four victims killed were members of the OSU family, the university said in a statement. Marvin Lyle Stone, 65, and his wife, Bonnie Jean Stone, 65, were "dedicated OSU employees."

Nicolette Strauch, a student employee at OSU was injured in the accident but her 2-year-old son, Nash, was one of the four victims killed, the school confirmed. Nicolette is a sophomore majoring in chemical engineering and is an employee in Parking and Transit. The school said she was recovering from her injuries and was "devastated by the loss" of her child.
Nakita Prabhakar, an MBA student from the University of Central Oklahoma, was also killed. She was at the parade with her friends, OSU said.

On Sunday, five adults were said to be in critical condition, while six children remained in hospital care.
A total of 51 people, including 12 children, were injured in the crash.
"Victims have been sent to seven different area hospitals," Stillwater Director of Public Safety Norman McNickle said in a press conference Saturday evening. "Their job is to treat the wounded first and to notify us later."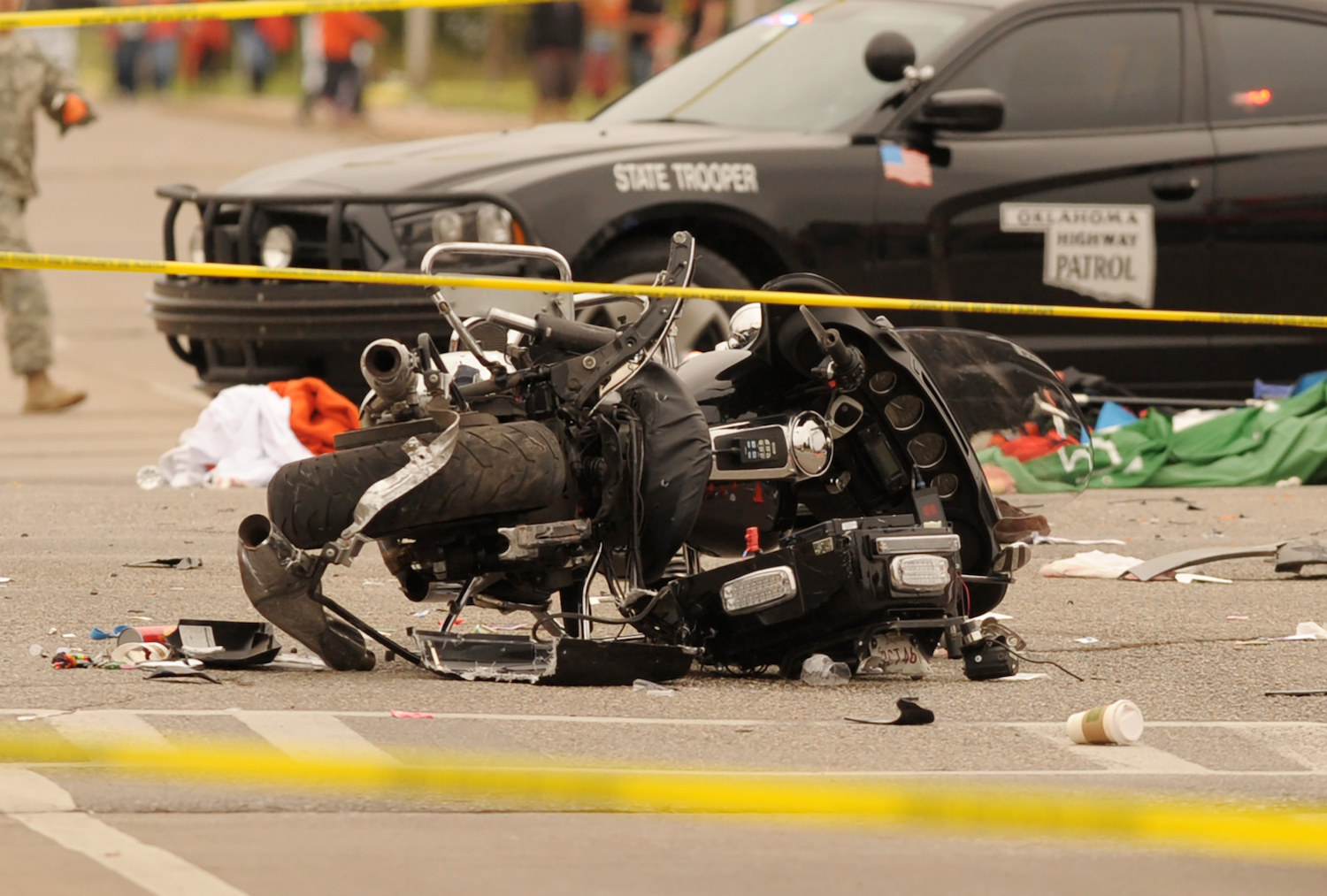 Chambers, who was allegedly driving a Hyundai Elantra, is accused of first striking an unmanned police motorcycle and then continuing to drive into the crowd.
Police said she was not part of the parade and was not a student.
Officials did not confirm whether Chambers was injured.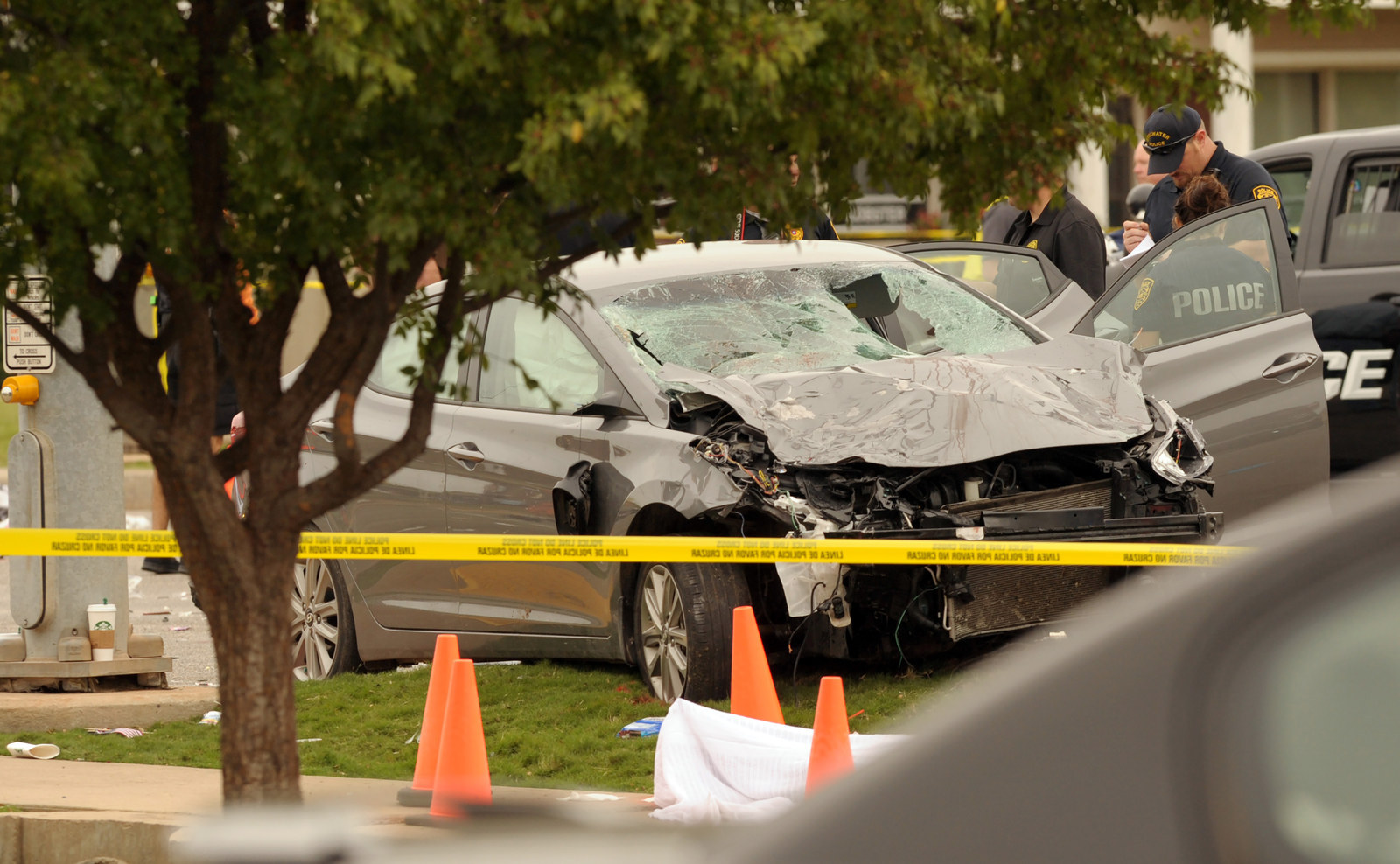 Mayor Gina Noble, who, as the parade's grand marshal, rode in one of the first cars with her son, on Sunday thanked first responders, hospital staff, and leaders with Oklahoma State University.
"We are mourning together," she said in a statement. "We extend our deepest sympathies to the victims and their families. Our hearts are heavy. We are family. We are a team. We are STILLWATER STRONG."
OSU said in a statement that it was "saddened by the tragic parade incident."

Emergency crews and multiple helicopters responded to the scene.