Writer and activist Imran Siddique on Tuesday, tweeted this wilddd clip from an Egyptian channel where a heated argument between two guests on a news show led to flying shoes and chairs, and gave the poor host low blood pressure.
The two men exchanged insults and flung accusations of apostasy and mental illness.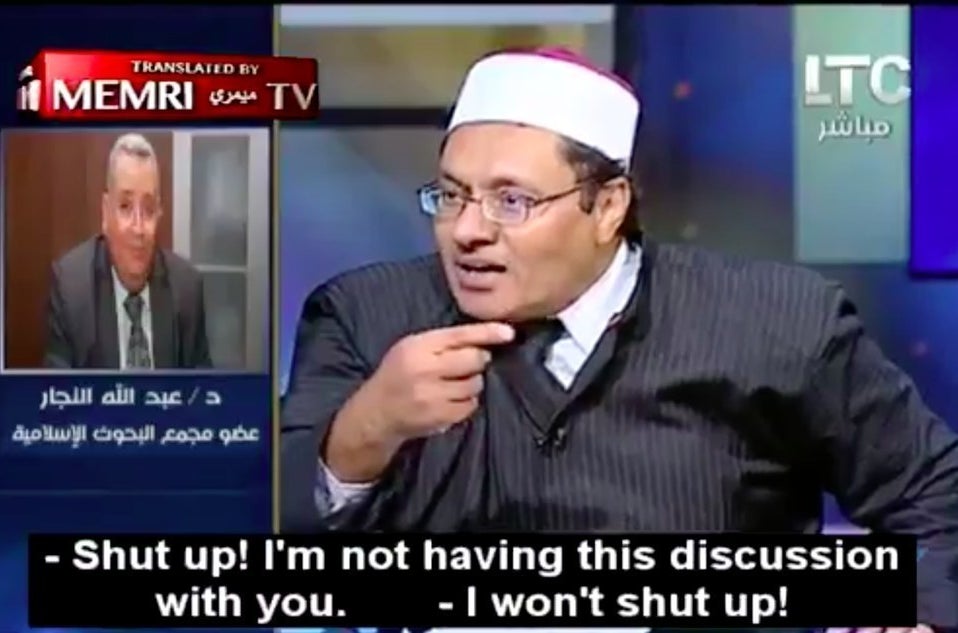 The show then reportedly went off air for a 13-minute commercial break after which the host, Al-Ghiety, returned shaken and apologetic about what had just transpired in his studio during the break.
He described the destruction wrought by his two guests in the studio. "I fell down," he said.
He then aired footage of the "physical violence" that took place in his studio and gave a running commentary of what went down.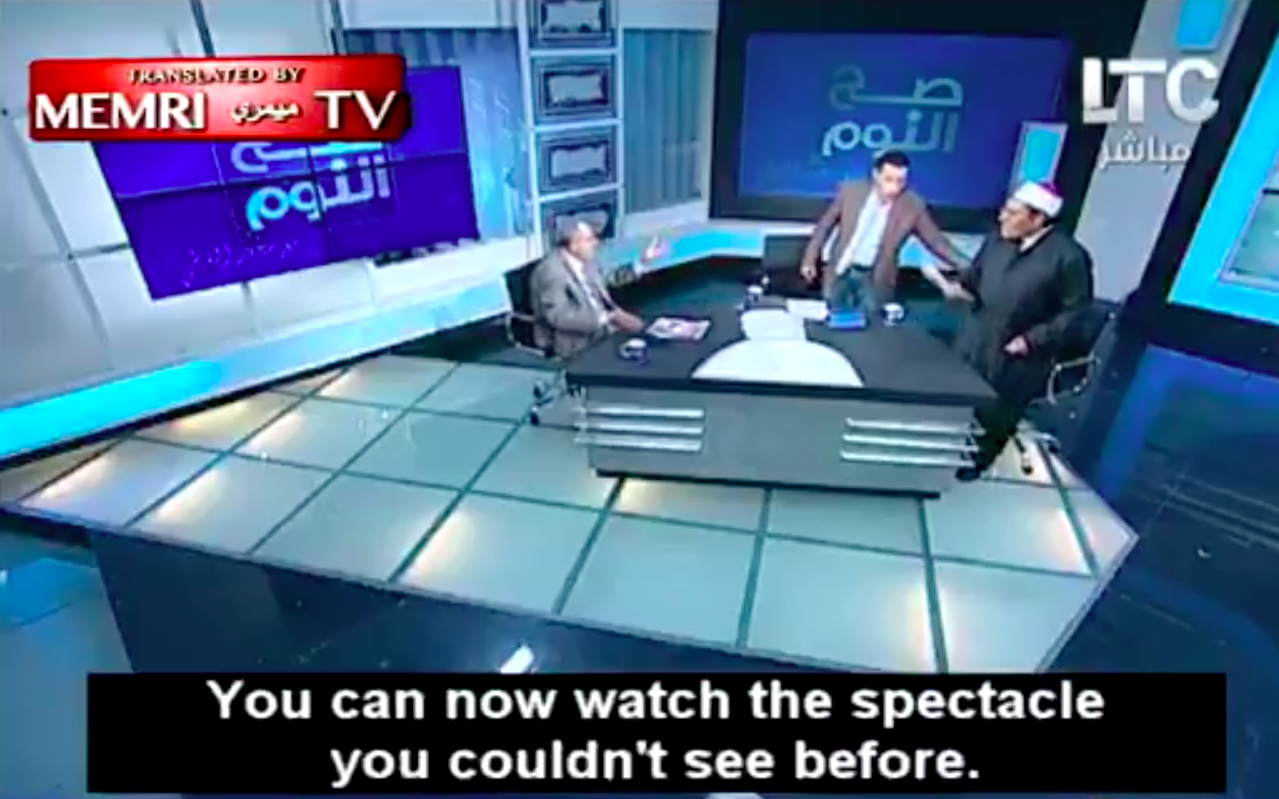 "I never imagined that it would reach the point that one of the guests would take off his shoe or that the other one would respond by throwing a chair at him."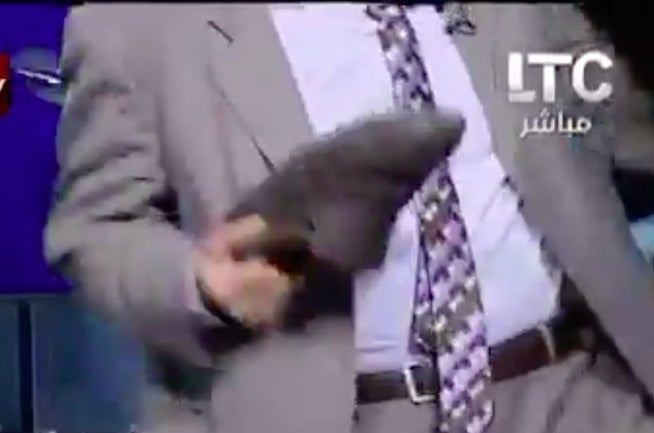 "To be honest, I never expected to see such a spectacle..."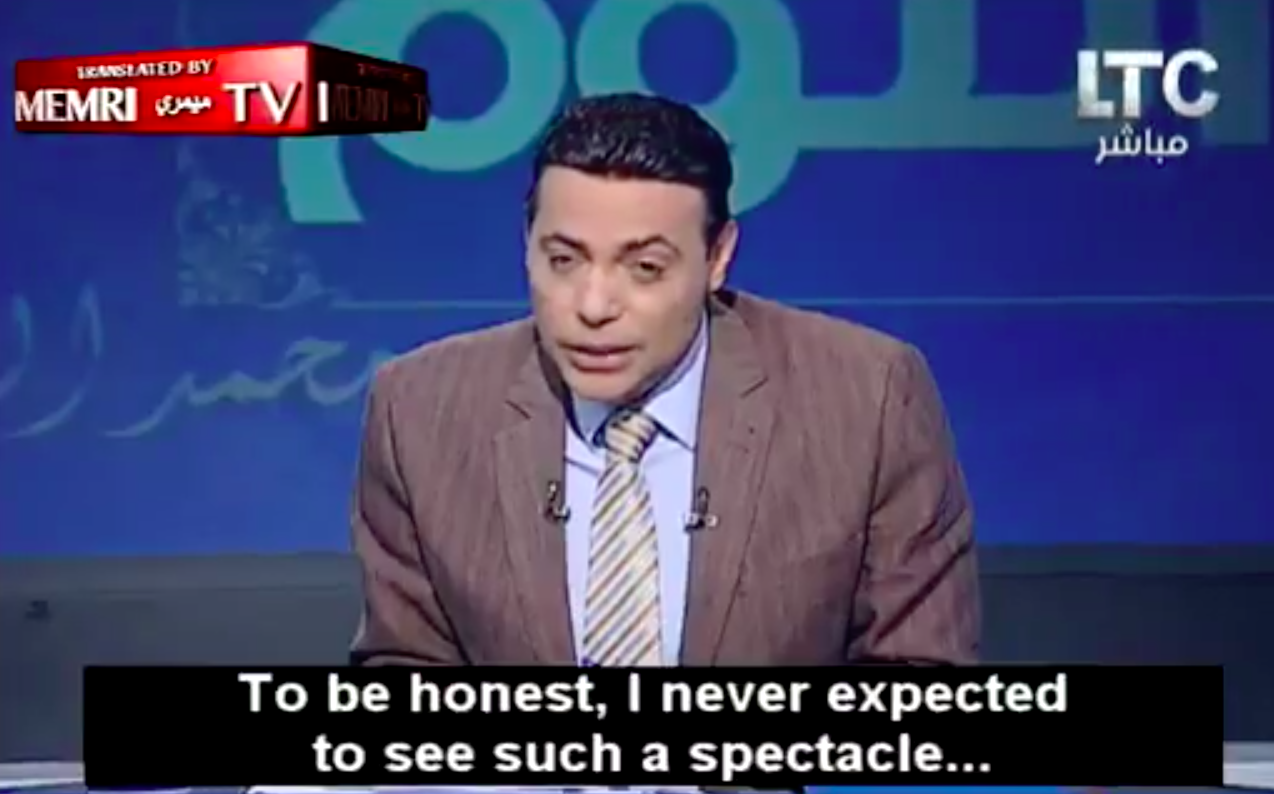 "Can we see it again?"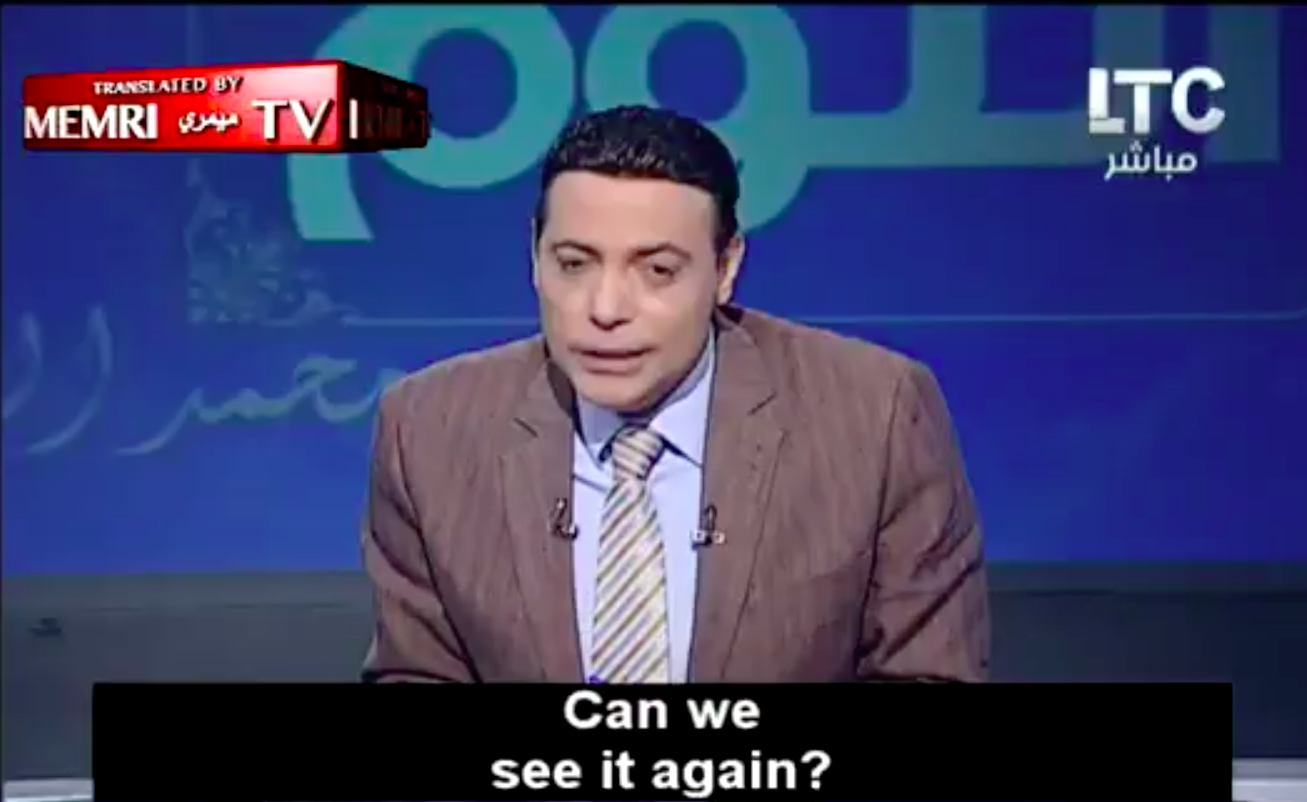 Al-Ghiety refused to play the audio because "words were said that should never have been uttered."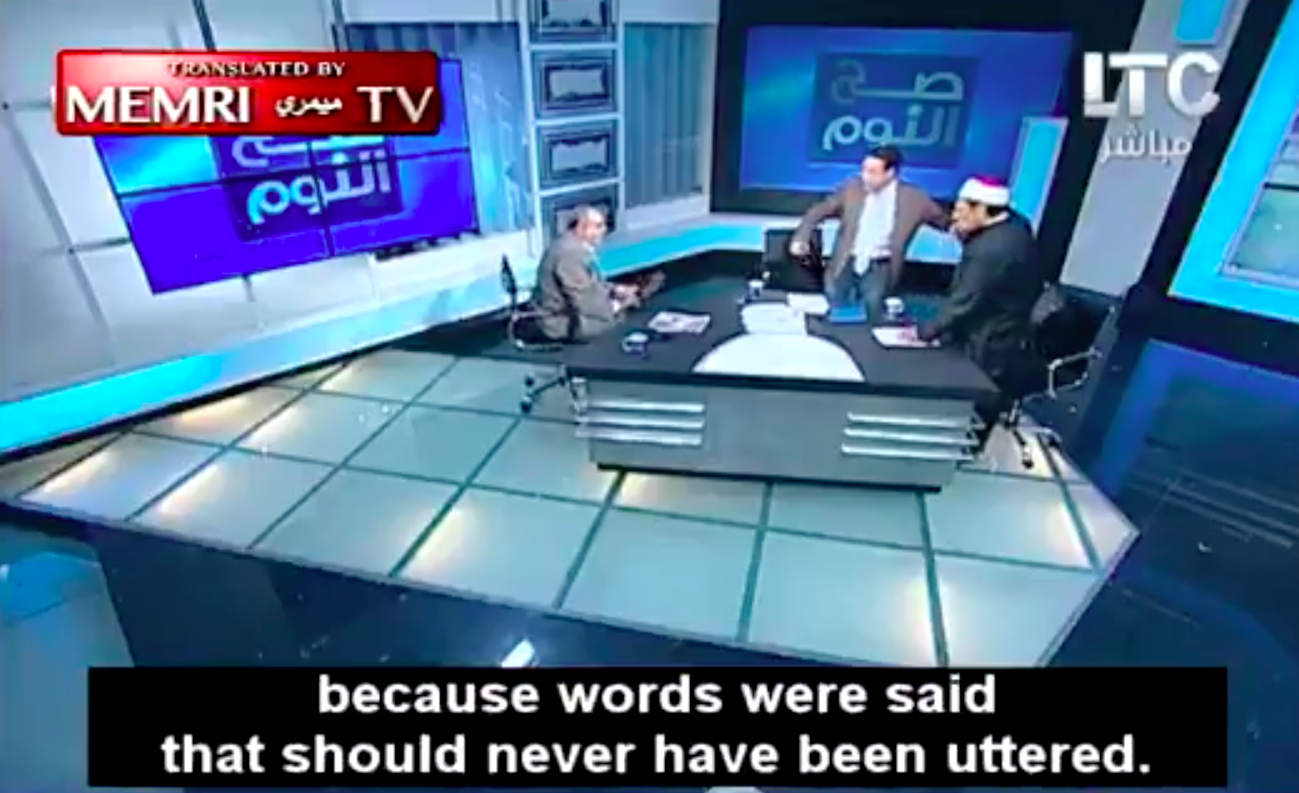 He gave a dramatic play-by-play account of the fight: "Here it is...there's the shoe..."
"Oh my God..."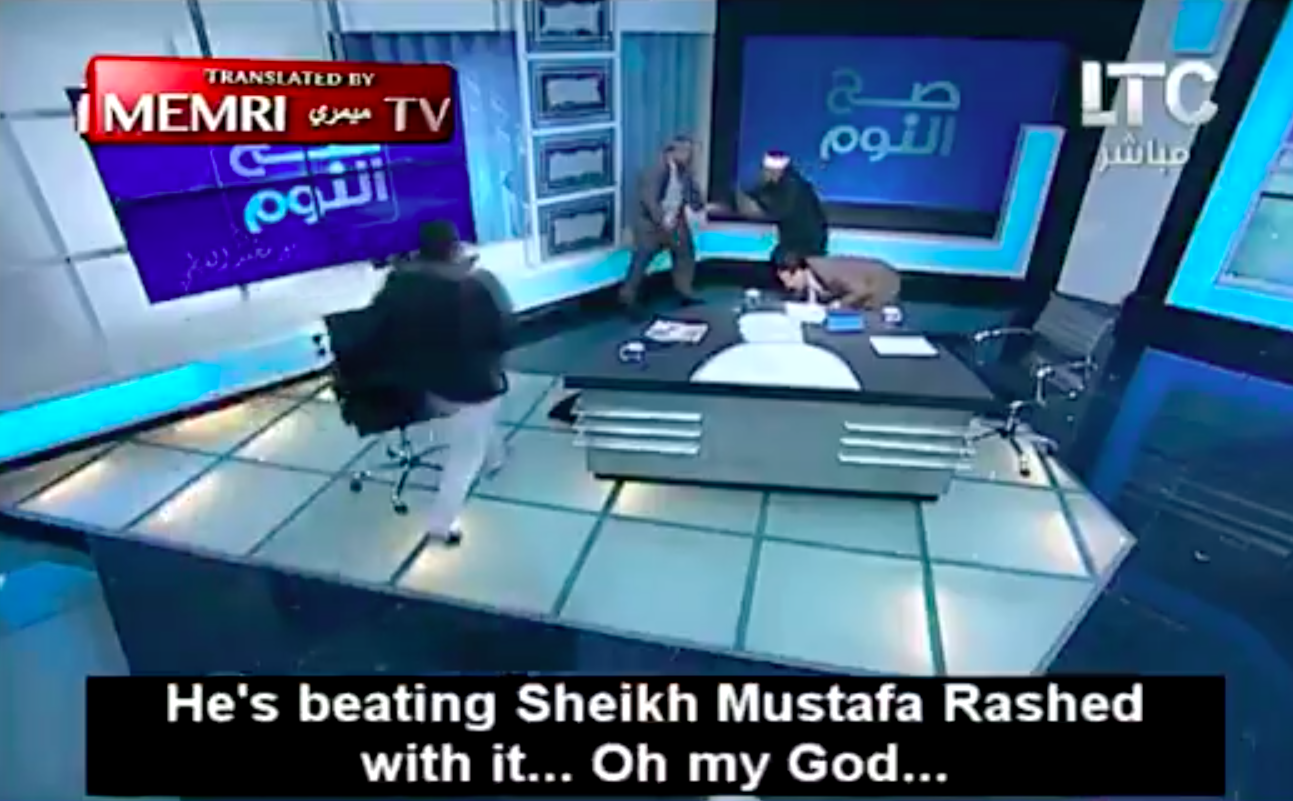 "It's as if it's freestyle wrestling in the studio."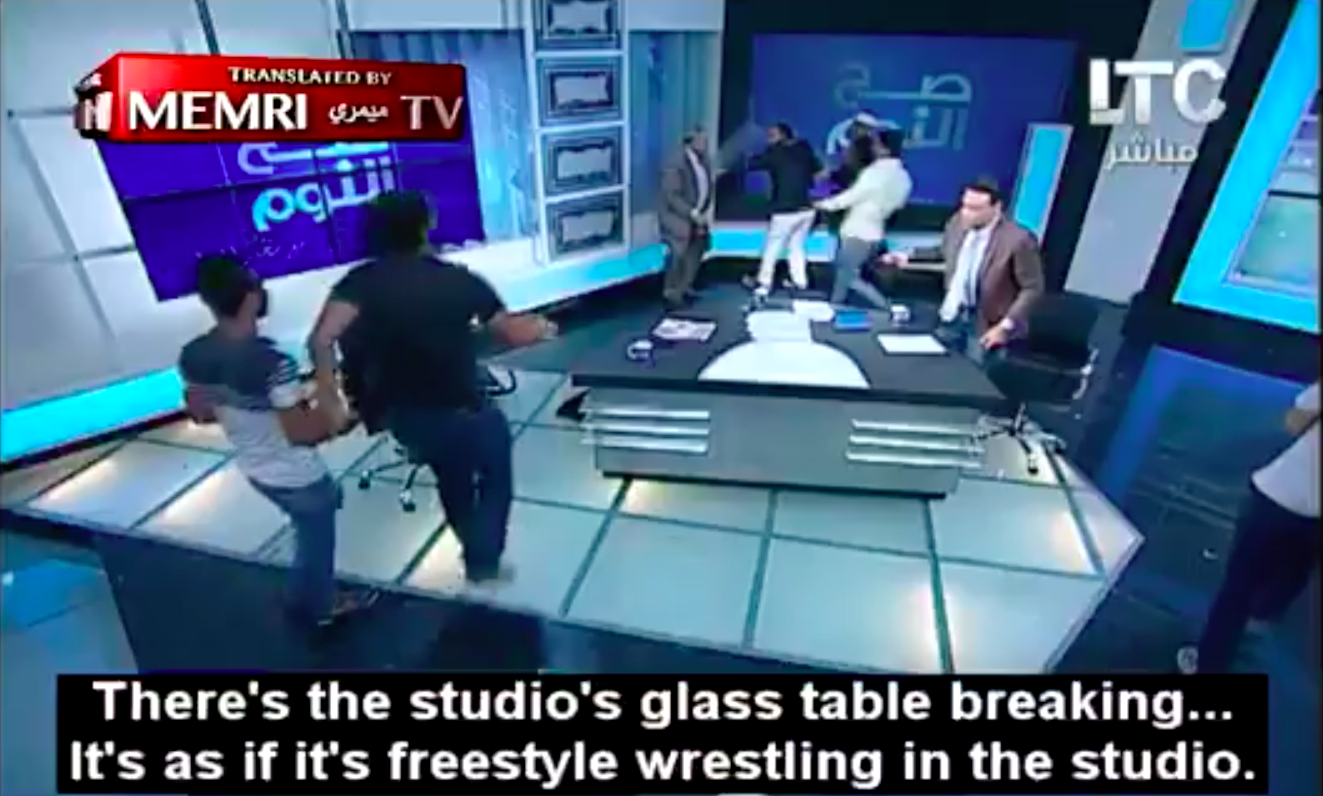 Same, Al-Ghiety, same.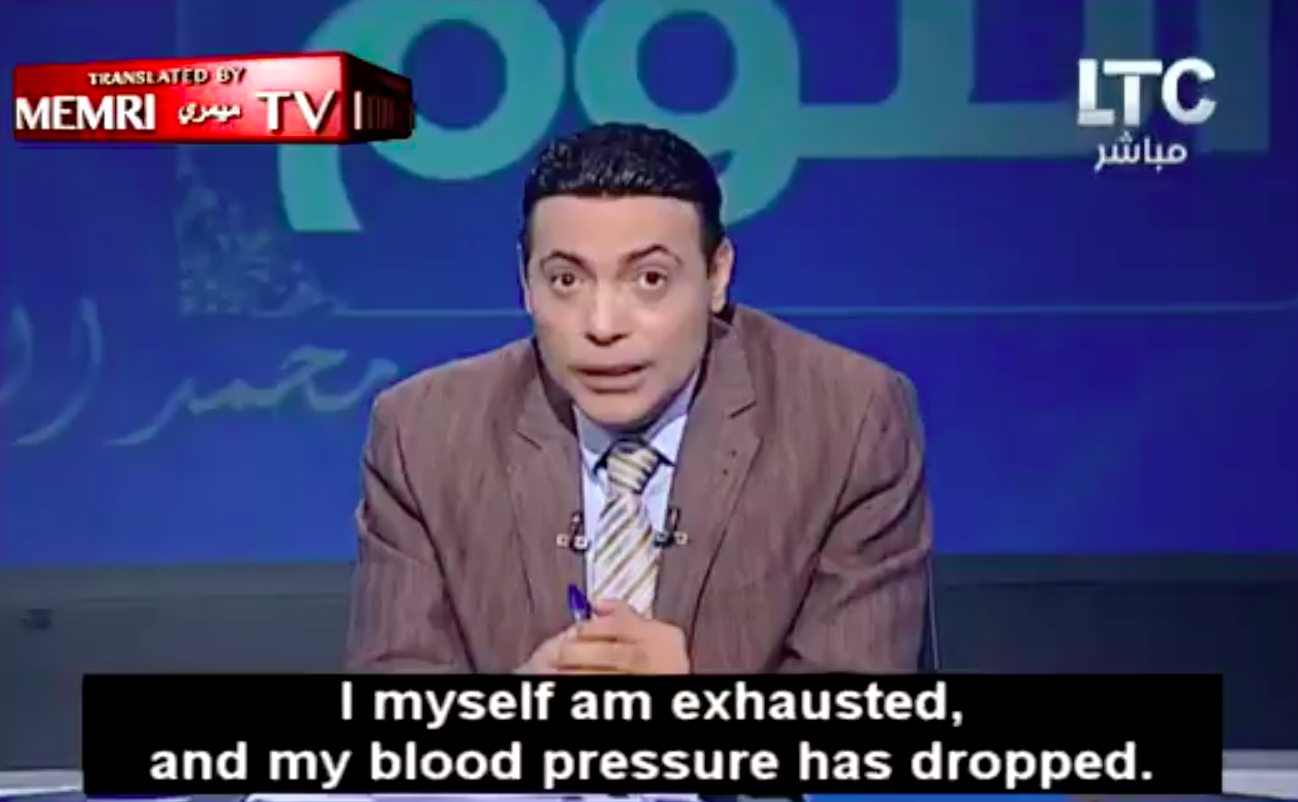 Elamin Abdelmahmoud contributed to this report.