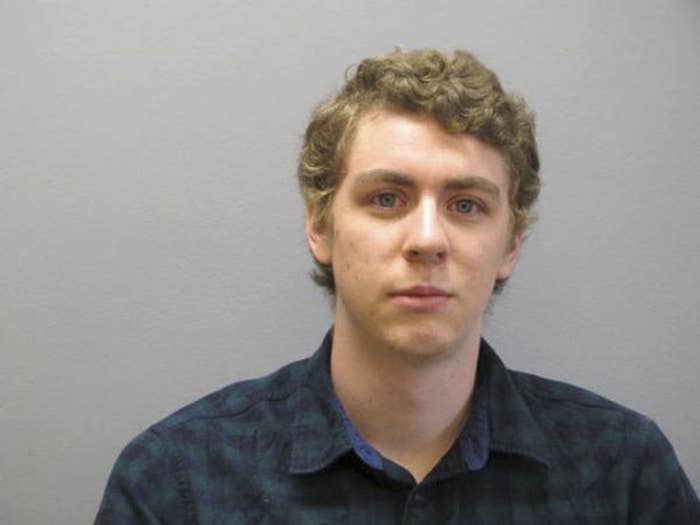 Brock Turner did not intend to rape an unconscious woman because he engaged only in "sexual outercourse" with her, a lawyer for the former Stanford University student argued in an effort to overthrow Turner's sexual assault conviction.

Turner served three months in prison for sexually assaulting an unconscious woman behind a dumpster in 2015. He was convicted by a jury in June 2016 to three counts of sexual assault: assault with intent to commit rape of an intoxicated woman, sexually penetrating a woman with a foreign object, and sexually penetrating an unconscious woman with a foreign object. He was required to register as a sex offender.
During a Tuesday hearing before a three-judge panel in California's 6th District Court of Appeal, Turner's attorney, Eric Multhaup, argued that the jury's verdict should be overturned because of lack of evidence, Palo Alto Online reported.
Multhaup said that Turner had only engaged in "sexual outercourse" with the 21-year-old victim — identified as Emily Doe — which did not demonstrate an intent to commit rape.
He described outercourse as a "version of safe sex" that does not involve penile contact and involves people being fully clothed.
One of the judges during the appeal hearing, Associate Justice Franklin Elia, countered Multhaup with a Supreme Court ruling that said the defendant's exposure of himself was not required to prove an intent to commit rape.
Multhaup argued that Turner engaged in "outercourse" as he was fully dressed and was engaged in "aggressive thrusting" as he lay on top of the unconscious, intoxicated, and partially unclothed woman after a fraternity party on campus.
He also said that the jury used "imagination" and "speculation" to conclude their guilty verdict for Turner and that they "filled in the blanks in the prosecution's case," Palo Alto Online reported.
However, the panel of judges rebuked Multhaup's attempts to get them to reweigh the evidence presented at the trial and the jury's decision.
"I absolutely don't understand what you are talking about," Elia said during the hearing, the Mercury News reported. "We are not in a position to say (of the jury), you should have gone a different way," Elia said.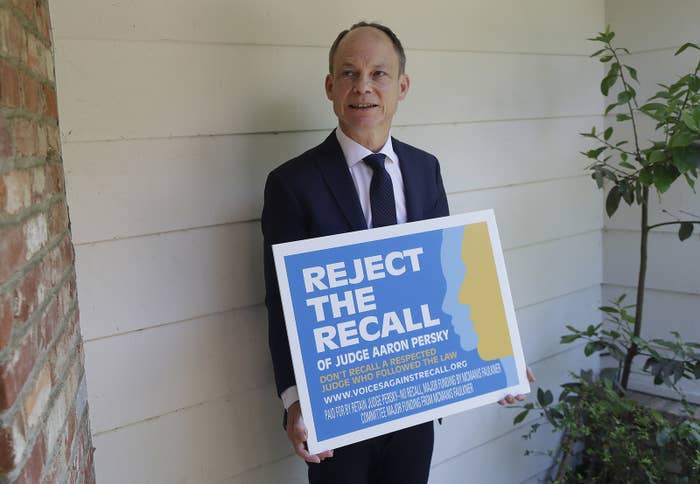 Turner's case sparked nationwide outrage after California Superior Court Judge Aaron Persky sentenced him to just six months in jail, citing concerns that harsher punishment would have a "severe impact" on Turner. He was released from prison after three months for good behavior. Persky was recalled from office in June, making him the first California judge to be recalled from the bench in 86 years.
During Tuesday's hearing, Multhaup argued that the evidence did not specify at which point Doe lost consciousness and could no longer consent to digital penetration by Turner, Palo Alto Online reported.
In his appeal to overturn the conviction, which was filed in December 2017, Multhaup said that the DNA evidence suggested that Doe was conscious when being digitally penetrated and had helped in removing her underwear.
Elia told Multhaup that "intent is rarely proved by direct evidence" and that he could not "surgically remove things and look at them separately."
The state attorney general's office argued that there was "ample evidence supporting the jury's determination of guilt," a spokesperson for the office told BuzzFeed News Wednesday.
Multhaup did not respond to BuzzFeed News' request for comment.
The court will issue an opinion on the case within 90 days.