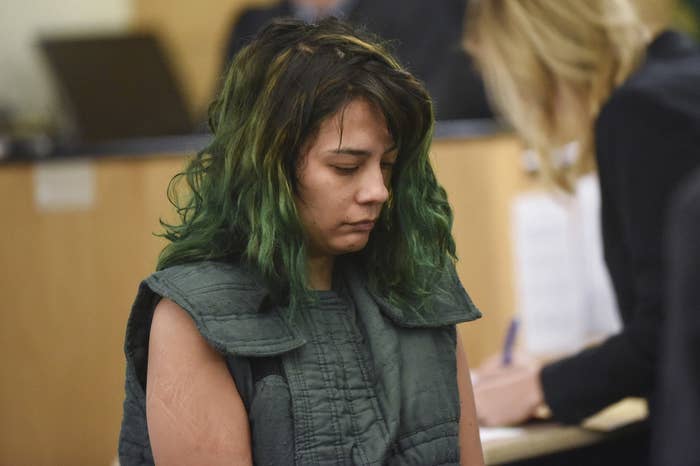 A Washington woman has been charged with attempted murder for allegedly attacking her boyfriend with a samurai sword after discovering Tinder on his phone and red hair in his shower drain.
Early Saturday morning, Camas police officers responded to a 911 call from Emily Javier, 30, who reported that she had just stabbed her boyfriend with a sword and thought he was dead, according to court documents.
When officers reached the house, Javier walked out on the front lawn covered in blood and crying. She told officers, "I just stabbed him!" and, "You guys need to help him!" according to an affidavit.
Officers found 29-year-old Alex Lovell curled up in the bedroom, bleeding with multiple lacerations and life-threatening injuries. The walls of the bedroom were splattered with blood, police said.
Javier told officers that she had been living with Lovell for the past two years and expressed frustration that he "just sits at home all day playing video games and does not do anything to help," the affidavit states.
A week ago she found Tinder on Lovell's phone, scratches on his back, and red hair — which was not hers — in the shower drain, Javier said. Her hair is dyed green.
She told police that she did not confront Lovell about cheating on her because he had denied it in the past. Instead, Javier said she bought a samurai sword at a shopping mall with the intent of killing him.
She admitted to planning to kill Lovell for several days and intended to use the samurai sword to stab him while he was sleeping, court documents state.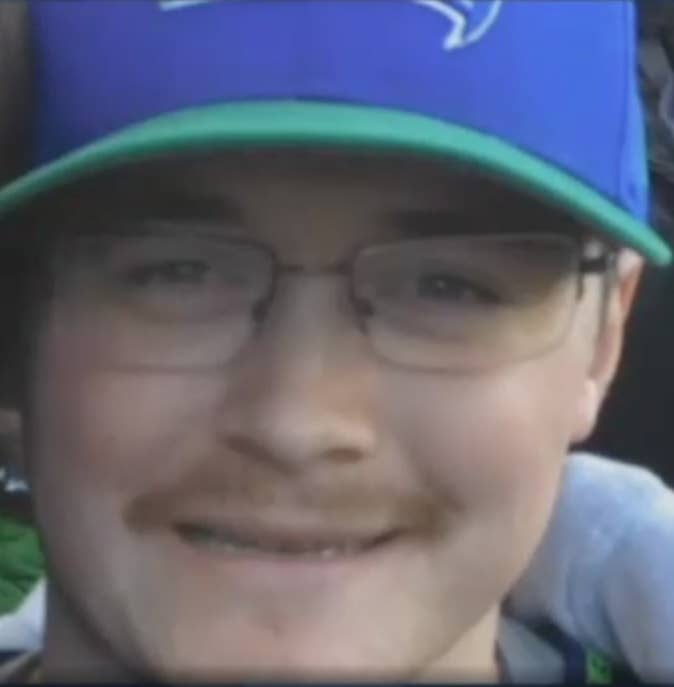 Javier told police that she didn't act on it until Saturday when Lovell came home "without even acknowledging her," according to the affidavit.
Court documents outline what allegedly happened next: Javier hid the sword along with two knives that she taped together on her side of the bed, and after Lovell fell asleep, she hid his phone so he couldn't call for help. She then used her phone to illuminate her sleeping boyfriend.
Javier then allegedly grabbed the knife and began "swinging and stabbing" at Lovell. According to the affidavit, she swung the samurai sword at his throat as he began screaming and yelling for her to stop.
"I was trying to kill him for cheating," Javier allegedly told police. "That was my purpose."
Police said Lovell was in critical condition on Saturday. A GoFundMe page for his medical expenses states that "he is currently in the hospital recovering from his wounds."
According to court documents, Javier showed signs of suicidal behavior and "her plan was to kill boyfriend and then herself." She appeared in court Monday, wearing a suicide-prevention smock that is given to inmates who might attempt to harm themselves, the Columbian reported. Her bail was set at $350,000 and she is currently being held at Clark County jail.
BuzzFeed News has reached out to Javier's attorney for comment.