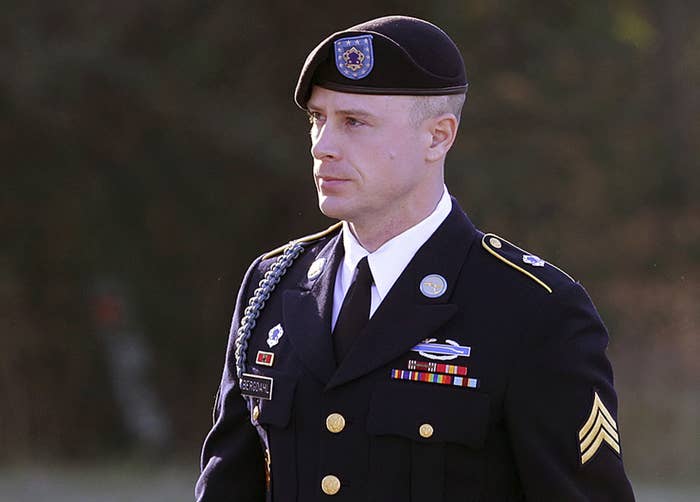 US Army Sgt. Bowe Bergdahl received a dishonorable discharge but avoided prison time for desertion and misbehavior before the enemy after he abandoned his post in Afghanistan in 2009, a military judge ruled Friday.
"SGT Bergdahl has looked forward to today for a long time. As everyone knows, he
was a captive of the Taliban for nearly five years, and three more years have elapsed while the legal process unfolded. He has lost nearly a decade of his life," said Bergdahl's defense lawyer in a statement.

Bergdahl pleaded guilty to the charges last month and was facing anywhere between five years to life in prison. However, prosecutors asked the judge, Army Col. Jeffery R. Nance, for a 14-year-sentence, while Bergdahl's attorneys requested the penalty of dishonorable discharge.

After walking off his base in June 2009, Bergdahl was held captive by the Taliban until 2014, when he was released in exchange for five Afghan detainees in the US military prison of Guantanamo Bay.

"I left my observation post on my own," Bergdahl told Nance while pleading guilty in October. "I understand leaving was against the law."

After his release, Bergdahl told military officials that he was beaten and tortured during the five years he spent in the Taliban's captivity in Afghanistan.

In a tweet on Friday, Trump — who has called Bergdahl a "dirty, rotten traitor" who "should have been executed" — said the decision not to imprison him was a "complete and total disgrace to our Country and to our Military."

Bowe lawyer criticized the president's comments in his statement.
"President Trump's unprincipled effort to stoke a lynchmob
atmosphere while seeking our Nation's highest office has cast a dark cloud over
the case. Every American should be offended by his assault on the fair administration
of justice and disdain for basic constitutional rights," said Fidell.
Bergdahl was the subject of season two of the popular crime podcast, Serial.