Boston Bomber On Death Row Could Face Second Trial On State Charges
Middlesex District Attorney Marian T. Ryan plans to prosecute Dzokhar Tsarnaev for killing MIT police officer Sean Collier in what could become a rare case of a federal prisoner on death row facing another trial for state-level charges in the same incident.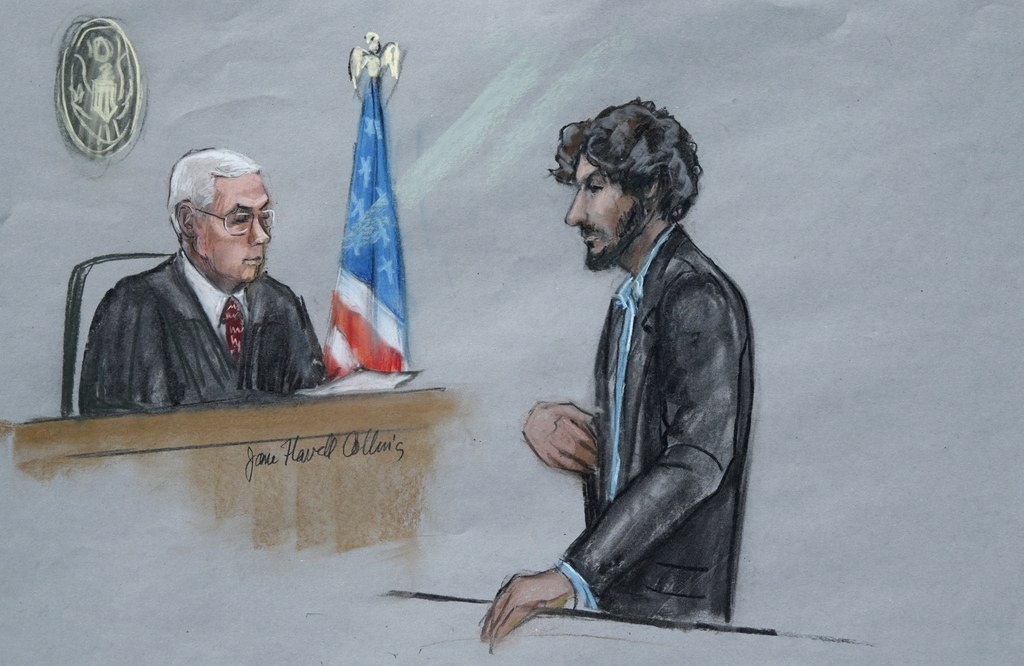 Dzokhar Tsarnaev, who was sentenced to death in May after he was convicted of killing four people and injuring more than 260 others in the 2013 Boston Marathon bombing attacks, may face a second trial for state-level charges in the same incident, the Boston Globe reported.
In what experts told the Globe is a rare case of someone on federal death row being tried on additional state charges, Middlesex District Attorney Marian T. Ryan announced his plan to prosecute Tsarnaev for the killing of MIT police officer Sean Collier, as well as other crimes that occurred in the days after the Boston Marathon bombing.
In a statement, Ryan's office said it had started the process of asking the federal government to bring Tsarnaev back to Massachusetts from the Colorado supermax facility where he is being held.
Tsarnaev has already been found guilty by a federal jury for his roll in the shooting death of Collier, 26, while he was in his car at MIT campus on April 18, 2013. Along with his brother, Tamerlan Tsarnaev, he also threw pipe bombs and engaged in a shoot-out with police in Watertown. During that shoot-out, Tamerlan was killed and another officer was severely injured.
"When you come into Middlesex County and execute a police officer in the performance of his duties and assault other officers attempting to effect his capture, it is appropriate you should come back to Middlesex County to stand trial for that offense," Ryan said in a statement to the Globe.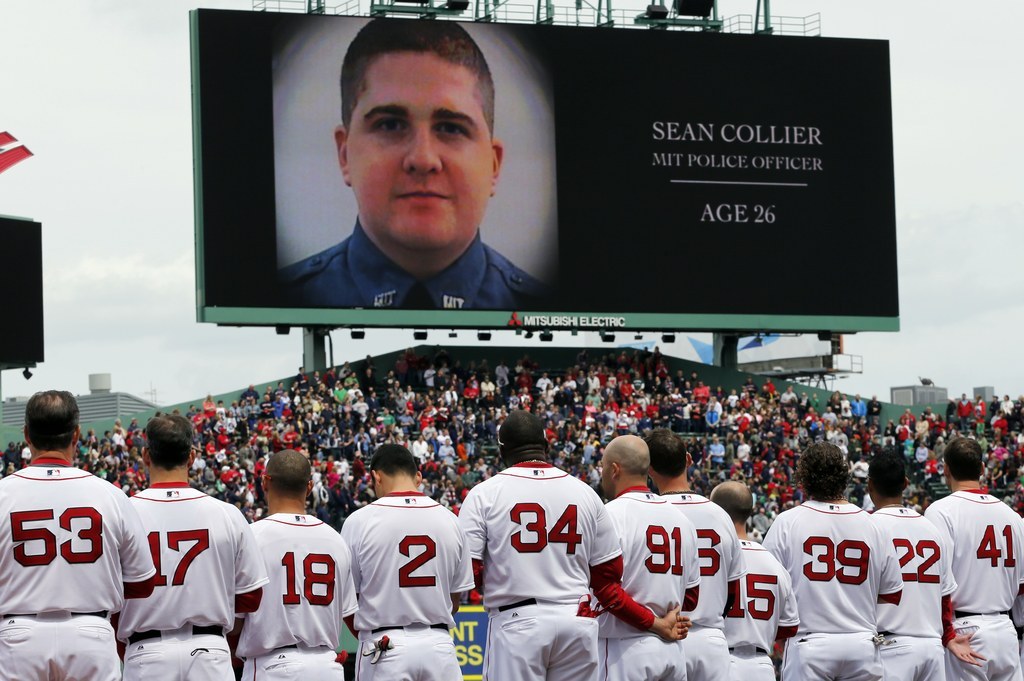 The state charges relate specifically to Collier's death and the crimes the brothers committed while trying to flee from authorities in the days after the bombing, including carjacking and kidnapping.
In April, Tsarnaev was convicted of all 30 federal charges against him, which included the murder of Collier, as well as using "a weapon of mass destruction" and a firearm in the Watertown standoff with police.
Ryan, however, noted that Tsarnaev's convictions are "not yet final" pending his appeals.
In 2013, Suffolk District Attorney Daniel F. Conley decided against bringing separate state charges against Tsarnaev, saying state-level indictments "would only drag out the process that would already be grueling for victims, their families, and the city."
His concern was echoed by experts who told the Globe that a second trial would not only emotionally drain the victims' families and survivors, but be a burden for the state in terms of trial and security expenses.