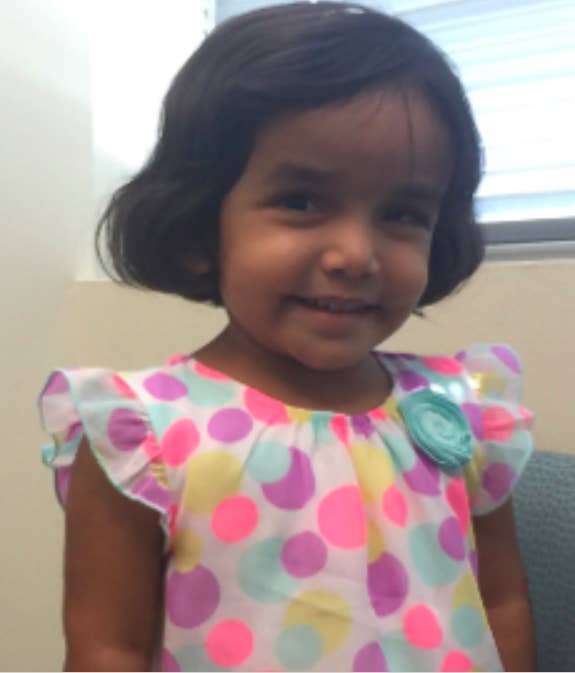 Authorities in Texas found the body of a small child on Thursday during the search for a 3-year-old girl who was reported missing more than two weeks ago.

Sherin Mathews went missing on Oct. 7 after her adoptive father, Wesley Mathews, forced her to stand outside their house alone in the middle of the night as a punishment for not drinking her milk. She was last seen by him at 3 a.m. that morning.

Wesley Mathews was arrested and charged Monday with injury to a child, a first degree felony punishable by life or five to 99 years in prison, the Richardson Police Department said.

Police said that Mathews voluntarily arrived at the police station with his attorney and provided an "alternate statement of events from those he had given previously" regarding Sherin's disappearance. He is being held in the Richardson City Jail and his bond was set at $1,000,000.
After Sherin went missing, Mathews had initially been arrested and charged with abandoning or endangering a child and had been released on a $250,000 bond.
Authorities conducted a weeks-long search around the neighborhoods and surrounding areas where Mathews last reported seeing Sherin.

On Thursday morning, police found the body of a small child in a culvert beneath a road, Sgt. Kevin Perlich, spokesman for the Richardson police department, said at a press conference. He did not specify how far the road was from Mathews' property.

While the medical examiner's office is yet to make a positive identification, Perlich said "indications are that it is most likely" the body of Sherin Mathews. A cause of death has not yet been determined.

Police said it was an active investigation and there was a possibility of additional arrests or modified charges as more evidence became available.

In a tweet on Thursday, the chief of the Richardson police department said, "Worst news finding child's body. If it's #SherinMathews happy recovered so properly laid to rest. Will bring person(s) responsible to justice."
After Sherin refused to drink her milk, Mathews took her outside to discipline her and told her to stand by a tree in their backyard, according to an arrest warrant affidavit.

The 3-year-old had developmental issues and limited verbal communication skills, police said.

When Mathews returned 15 minutes later to check on her, she was gone, the affidavit said.

He did not report his daughter missing for five hours. He told police that coyotes had recently been spotted in the alley behind their house where he last saw Sherin.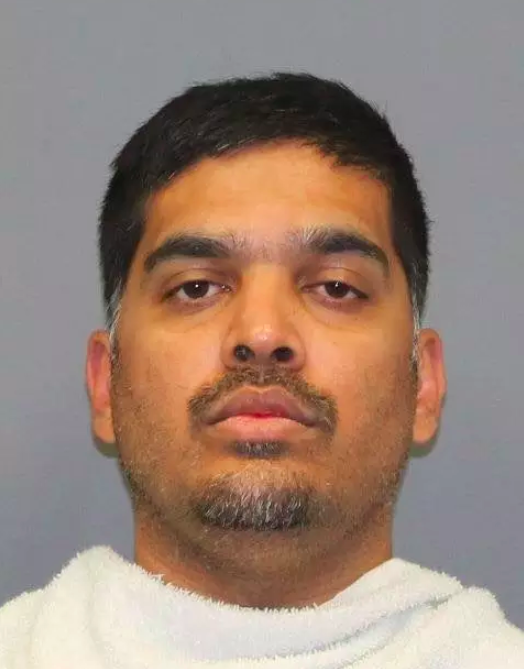 Police said they charged Mathews because of his decision to place Sherin in a place that he described to officers as being "unsafe" and contributing to her disappearance.

During the investigation, the police said that Mathews' car was missing from his residence between the hours of 4 a.m. and 5 a.m. on the morning Sherin went missing.

The Mathews family adopted Sherin from an orphanage in India nearly two years ago, a neighbor told CBS News. The couple's biological daughter, who is 4 years old, was removed from the house by Texas Child Protective Services after Sherin went missing.