Bill Cosby Stripped Of Honorary Navy Title
The Navy revoked Cosby's title of Chief Petty Officer because of the "very serious" sexual assault allegations against the comedian.
Bill Cosby was stripped of his Navy title of honorary Chief Petty Officer, the Navy announced Thursday.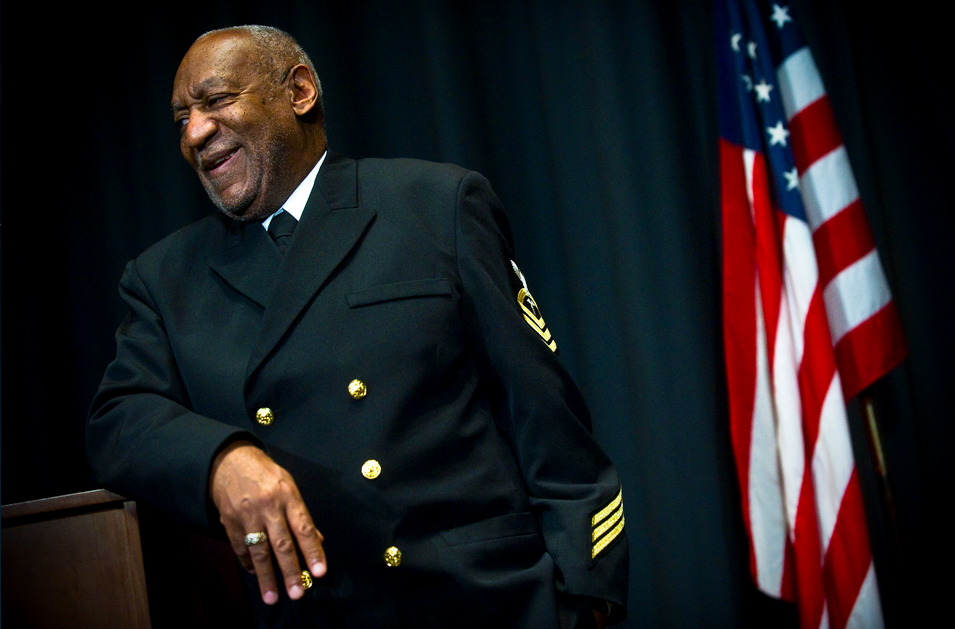 "The Navy is taking this action because allegations against Mr. Cosby are very serious and are in conflict with the Navy's core values of honor, courage, and commitment," a news release said.
Secretary of the Navy Ray Mabus and Master Chief Petty Officer Michael Stevens made the announcement. The title was originally presented to Cosby in 2011.
Cosby served four years in the Navy after enlisting in 1956. He was honorably discharged in 1960 as a 3rd Class Petty Officer.
In recent weeks, several women have come forward with allegations that the actor, now 77, sexually assaulted them.
The controversy has forced Cosby to cancel several public appearances and resign from Temple University's board of trustees. NBC also killed its developing sitcom starring Cosby, and Netflix postponed the launch of its new stand-up comedy special Bill Cosby 77.