Here's What $20 Million Stashed Inside A Bed Looks Like
Literally sleeping on top of a pile of money.
Federal agents found $20 million stashed inside a box spring in a Massachusetts apartment earlier this month.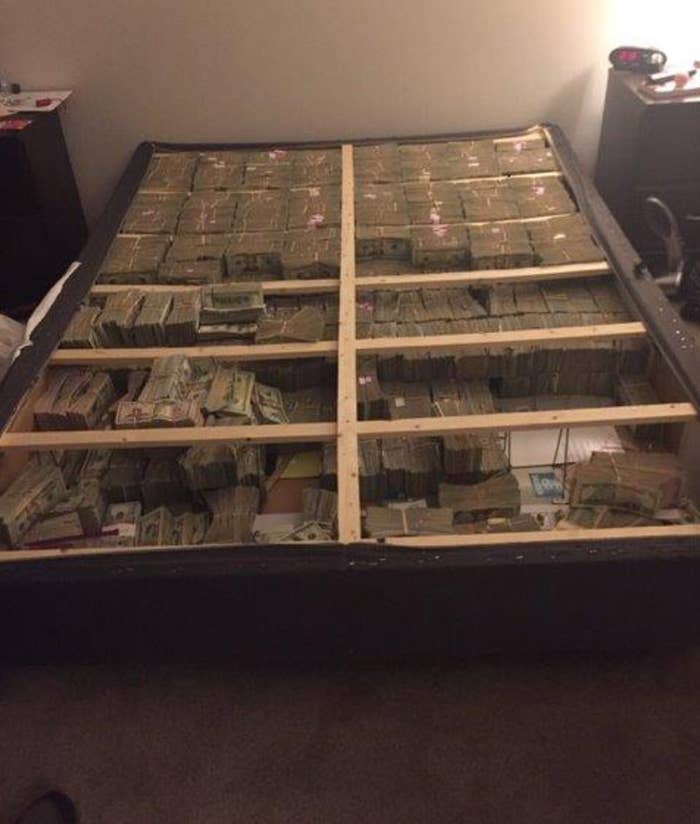 The US attorney's office released a photo of the money on Monday following the arrest of a Brazilian national charged with conspiring to launder proceeds from a pyramid scheme.