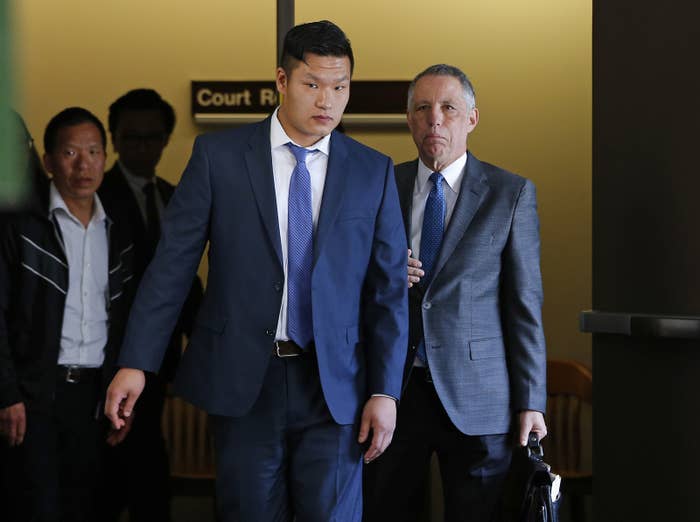 Pi Delta Psi, an Asian-American cultural fraternity, was banned Monday from operating in the state of Pennsylvania for 10 years and was hit with more than $100,000 in fines for the hazing death of Chun "Michael" Deng, a freshman at Baruch College in New York.

During a November trial, the fraternity was convicted of involuntary manslaughter but acquitted of more serious charges, including third-degree murder and voluntary manslaughter. A judge on Monday prohibited Pi Delta Psi from doing business in Pennsylvania for the duration of its 10-year probation and imposed a $112,500 fine, NBC News reported. The fraternity is also required to notify colleges where it has a chapter of its conviction and sentence.

Baruch College permanently banned Pi Delta Psi from its campus in 2015 and brought disciplinary proceedings against the students involved.

Authorities also charged 37 fraternity members for Deng's death with crimes ranging from assault to murder.

Deng, an 18-year-old Pi Delta Psi pledge, suffered brain trauma after he was tackled multiple times during a hazing ritual at the fraternity's weekend retreat to the Pocono Mountains in Pennsylvania. The brothers waited around one to two hours before seeking medical help and tried to cover up the fraternity's involvement with police.

Four fraternity members — Kenny Kwan, Charles Lai, Raymond Lam, and Sheldon Wong — pleaded guilty to felony charges of being accomplices to voluntary manslaughter and hindering apprehension in May and were sentenced Monday afternoon at a range from time served to up to two years in prison.

Kwan was sentenced to 12 to 24 months; Wong and Lam to 10- to 24 months; and Lai to probation after serving time in jail, according to local media.
"I feel like there's a cat clawing and scratching at my heart, hurting me persistently and relentlessly," Deng's mother, Mary Deng, wrote in a written statement submitted to the court on Monday, the Associated Press reported. "I wake up and I pray for deliverance."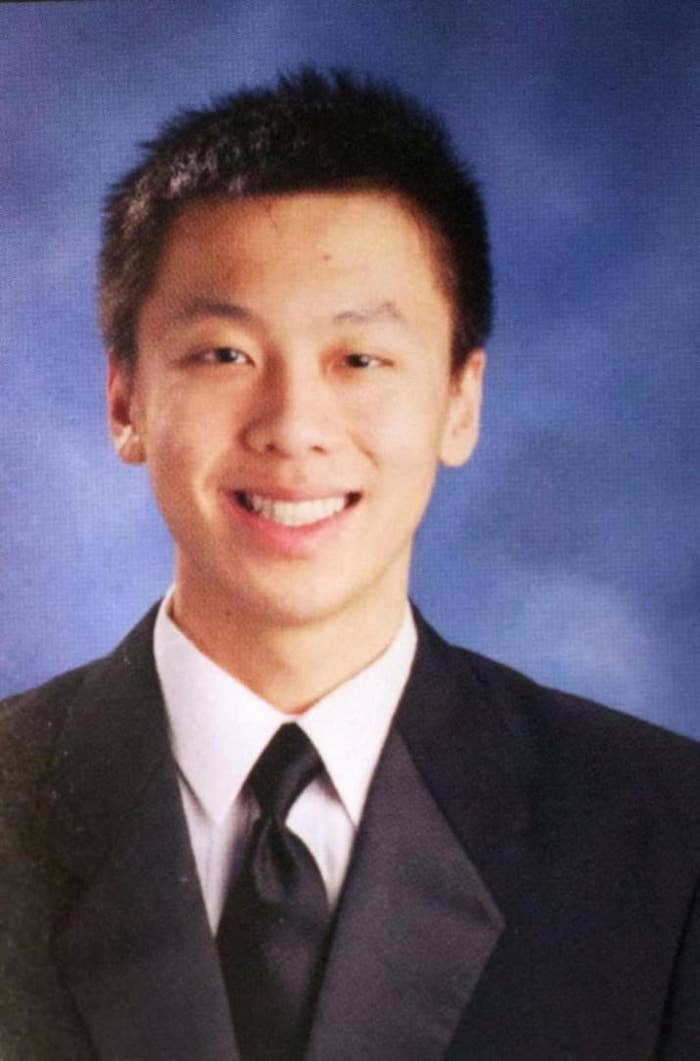 The hazing ritual, which was called the "glass ceiling," involved pledges getting through a line of fraternity members while being shoved and tackled. Deng was repeatedly assaulted and tackled by several members while he was blindfolded and carrying a 30-pound backpack, according to court documents. The weight of the book bag represented "the weight of the fraternity," a member told authorities.
Kwan, who oversaw the ritual, told authorities that Deng didn't say anything when he was supposed to during the hazing ritual and his lack of cooperation got "the bros. mad." Another member said that Deng was hit more than the other pledges because "he was fighting back," court documents showed.

When Deng appeared dazed and unconscious, the brothers carried him inside and gave him water and sugar to wake him up. After an hour or so, they drove him to the hospital where he died of multiple traumatic injuries. The delay in treatment "significantly contributed" to his death, according to a pathologist's report.

Kwan told authorities that no one called for an ambulance because they looked it up and the cost was too high.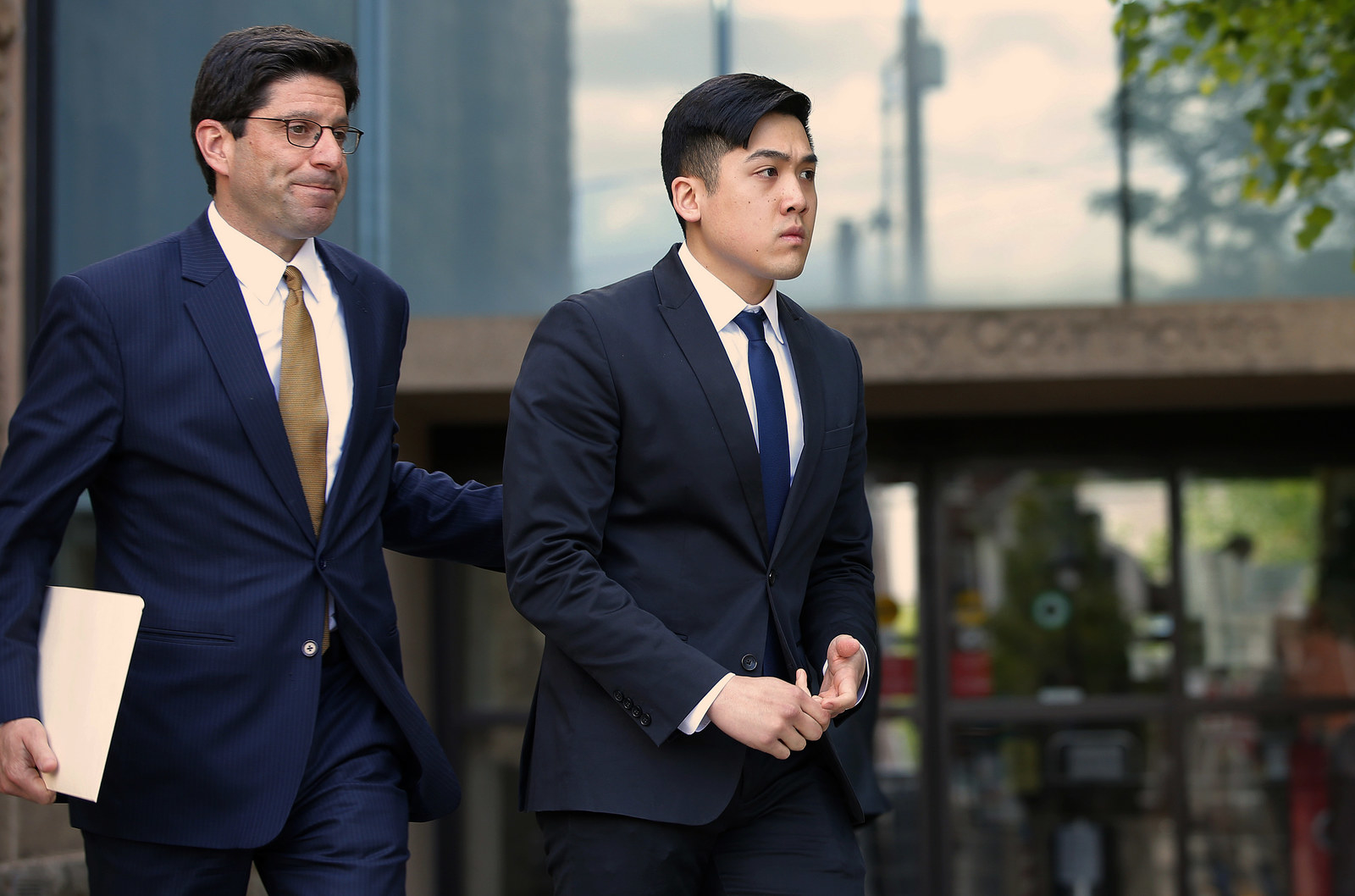 On searching their cell phones, authorities found that the brothers had exchanged text messages about getting their stories straight, hiding the fraternity gear, and Deng's ritual being too hard. The brothers also searched for "concussion adults," "concussion can't wake up," "unconscious," "snoring but not waking up," on their cell phones.
When asked why they hid the fraternity memorabilia, a member told authorities that they didn't like to get the fraternity involved because it would create problems for the organization. Another member said they were told clean up the items so the police wouldn't see them.

The case bore several similarities to the hazing death of Penn State sophomore Timothy Piazza last February. The Beta Theta Pi fraternity and 18 of its members at Penn State faced more than 850 charges in Piazza's death after he fell down several times following an alcohol-fueled hazing ritual for pledges. The brothers waited 12 hours to call for medical help from the time Piazza first fell and then deleted their online exchanges in an attempt to cover up their role in his death. While a judge dismissed some of the most serious charges against 16 members, prosecutors brought charges against 12 new defendants and additional charges for some members in November.

The severity of charges in Deng and Piazza's death may encourage prosecutors elsewhere to pursue similar convictions for fraternities following a recent spate of alcohol-related hazing deaths. In November, a 20-year-old sophomore at Texas State University was found dead at an off-campus fraternity event, while a 20-year-old Pi Kappa Phi pledge died at an off-campus fraternity event at Florida State University.

In October, 10 members of the Phi Delta Theta fraternity were arrested in connection with the alcohol-fueled hazing death of an 18-year-old Louisiana State University student at a pledging event.