Two Baltimore school police officers, one of whom who was caught on video kicking and slapping a teen at a high school on March 1, were charged on Tuesday after a criminal investigation, the Baltimore police department said.
Anthony Spence, 44, the officer seen in the physical confrontation with the student, was charged with second-degree assault, second-degree child abuse by a custodian, and misconduct in office.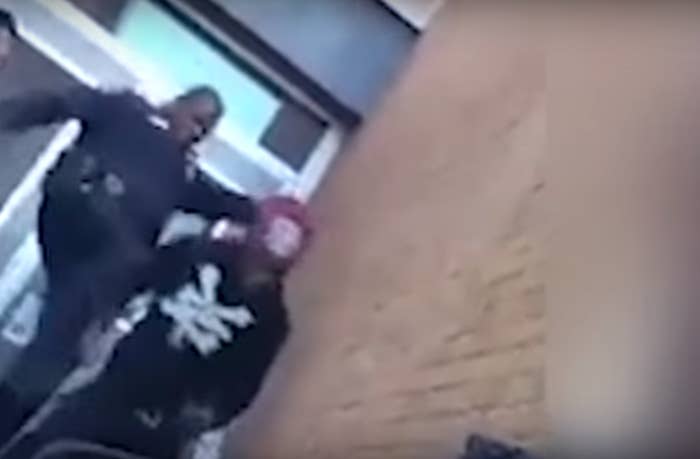 Saverna Bias, another officer seen standing behind Spence in the video, was charged with second-degree assault and misconduct in office, police said.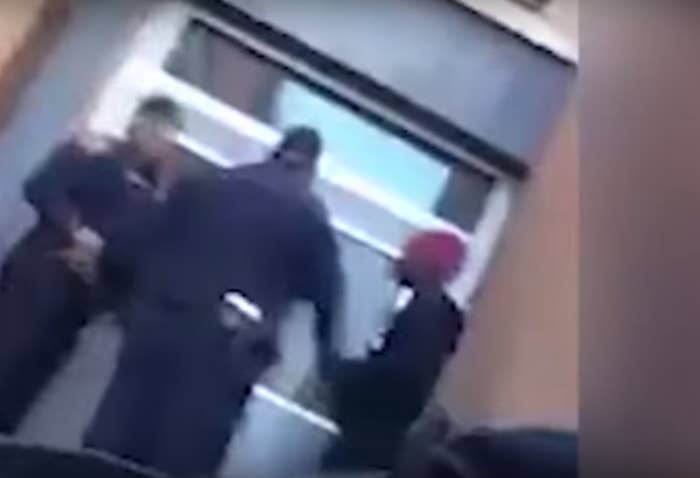 In the cellphone video, Spence is heard shouting while he repeatedly slaps the 16-year-old student and kicks him at REACH Partnership School, while Bias looks on.
Spence's attorney Mike Davey told the Baltimore Sun on Thursday that his client believed the 16-year-old and his friend was trespassing on school grounds. Both said they were students at REACH, but Davey said they were not wearing uniforms and could not provide the principal's name when questioned.
The 16-year-old was later confirmed as a student at REACH, his attorney told the newspaper.
Spence was fired as a sheriff's deputy in 2003 after a taser attack on a Salvadoran worker whom he and other officers mistook for a bank robber, The Baltimore Sun reported.
In 2011, Spence's girlfriend, who was also a school police officer, got a protective order against him after he struck her in the face during an argument. No charges were filed in that incident.
After the video surfaced, Marshall Goodwin, the chief of police for Baltimore City Public Schools, was put on administrative leave along with the two officers, but officials did not specify why, according to the AP.