Azerbaijan Shoots Down Armenian Military Helicopter
This is the first such incident since a 1994 ceasefire deal between the two warring nations.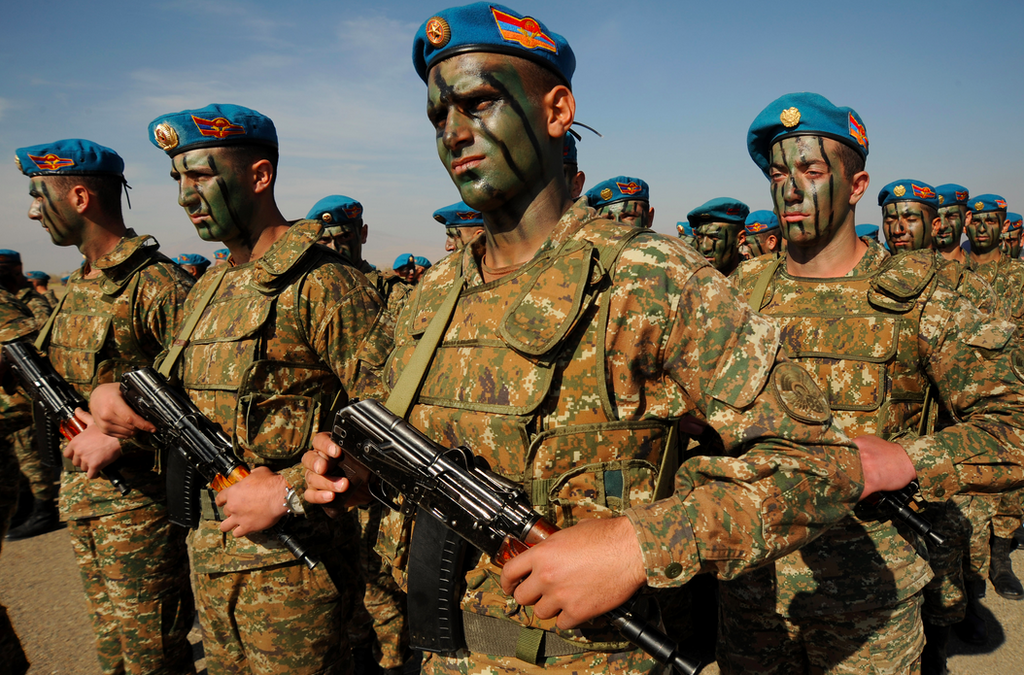 Azerbaijan shot down a military helicopter belonging to ethnic Armenian-controlled region of Nagorno-Karabakh on Wednesday, according to Armenia's Defense Ministry.
The downing of the helicopter sparked tensions between the two countries locked in a decades-long conflict, Reuters reported. This was the first such incident since they agreed to a ceasefire deal in 1994.
No casualties have been reported but three crew members were on board the helicopter, which was on a training flight, Armenian officials said.
Azerbaijan confirmed that its armed forces shot down the Armenian helicopter, saying it violated its airspace. The Azeri Defense Ministry said the aircraft was attempting to attack Azeri soldiers near the heavily guarded line of contact around Nagorno-Karabakh.
The Armenian Defense Minister threatened retaliation on his Facebook page, saying, "Consequences for this unprecedented aggravation of the situation will be very painful for the Azeri side."
The conflicted region of Nagorno Karabakh was seized from Azerbaijan by Armenia-backed separatists in a bloody war that killed 30,000 people during the Soviet Union's collapse in 1991.
Violence continues to erupt over the landlocked region on the border of the two neighboring nations.