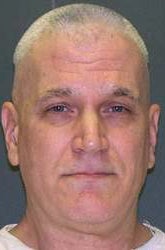 A three-judge panel of the 5th Circuit Court of Appeals on Wednesday halted the execution of John Battaglia, set to be executed hours later in Texas.
Battaglia faces the death penalty for the 2001 murders of his daughters, aged 6 and 9, while their mother was forced to listen to their cries of help on the phone. Battaglia, 60, fatally shot his children as an act of revenge against his ex-wife after he learned of his impending arrest over her complaints to police about his repeated harassment.
The 5th Circuit granted a stay of execution on Wednesday. The appeals court also reversed a district court decision denying Battaglia new counsel to present his claim that he is mentally incompetent to be executed.
"Regardless of whether [his previously appointed counsel] continues to represent Battaglia in other matters, he has 'abandoned' Battaglia with respect to state competency proceedings," the appeals court ruled. The court noted that its decision on Wednesday was not an assessment of whether he ultimately would succeed in his claim of incompetence.
Battaglia's lawyers had appealed to the Supreme Court on March 24, asking the court to take his case and stay his execution, along with the appeal to the 5th Circuit.
The 11-page, unsigned decision was issued by Judges Patrick Higginbotham, James Dennis, and James Graves Jr.
No appeal of the court's order is planned, a spokesperson for the Texas Department of Criminal Justice tells BuzzFeed News.
The Texas Board of Pardons and Paroles had rejected his clemency petition on Monday.
Battaglia's appeal argued that he had presented "colorable evidence of incompetency," including multiple psychiatric diagnoses of serious mental illness and psychotic behavior as well as genetic factors and that he had also demonstrated paranoid delusions as seen in his "bizarre" filings during his litigation where he expressed "elaborate conspiracies" about his daughters' murders.
According to his appeal, Battaglia had shown that three psychiatrists, including a state psychiatrist, diagnosed him with bipolar disorder, while one expert said that he was experiencing a "psychotic episode" while committing the double murder. Battaglia's mother was driven to suicide by her severe mental illness suggesting that his bipolar disorder was genetically passed on to him, his appeal argued.
Battaglia also filed "numerous bizarre letters and motions throughout his litigation that expressed elaborate conspiracies against him," and a federal jude had denied his request to self representation due to his "rambling and largely unintelligible missives to the court," his appeal said.
The state responded that Battaglia had presented no evidence that he was actually incompetent to be executed and had "not come close to making a 'colorable showing'" of his incompetency.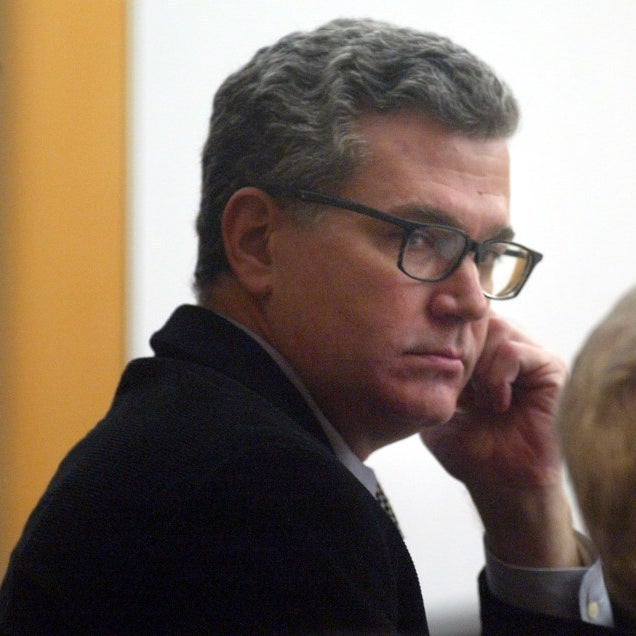 Battaglia and Mary Jean Pearle were married for nine years during which they had two daughters, Mary Faith and Liberty. In 1999, Battaglia attacked Pearle and beat her up in front of the children over her decision to file for divorce, court documents showed. He was charged with assault and placed on probation. At the time their divorce was finalized in 2000, a protective order was also issued against Battaglia prohibiting him from attacking his family and from possessing a firearm.
In 2001, Pearle received a phone message from Battaglia where he swore at her and called her names, after which she reported the call to his probation officer leading to a warrant for his arrest.
When Battaglia found out about the warrant, he made plans to have dinner with his daughters on May 2, 2001, telling them over the phone that he would not see them again for a year or more.
When the girls were at their father's house, Mary Faith, at her father's urging, called Pearle and asked her, "Mommy, why do you want Daddy to go to jail?"
Pearle then heard Mary Faith say, "No, daddy, please don't, don't do it." Pearle yelled to the girls on the phone to run for the door before hearing gunshots and Battaglia screaming, "Merry fucking Christmas." Pearle heard more gunshots and called 911.
When police arrived they found 9-year-old Mary Faith's body by the phone in the kitchen with three gunshot wounds. Liberty, 6, was found dead near the front door with four gunshot wounds.
After fatally shooting his daughters, Battaglia went to a bar with a girlfriend and then to a tattoo parlor where he got two red roses in memory of his daughters, court documents showed. He also left a phone message for his daughters, saying, "Goodnight, my little babies. I hope you are resting in a different place. I love you."
He also told them they were brave and that he wished they had nothing to do with their mother, who he called, "evil and vicious and stupid."
Battaglia was arrested outside the tattoo parlor where police recovered a fully loaded revolver from his truck. They also recovered two rifles, three shotguns, a pistol and the murder weapon from his apartment.