Anti-ISIS March In Jordan Draws Thousands As Country Vows To Avenge Pilot's Murder
Queen Rania of Jordan joined the massive rally to support the government's fight against ISIS militants who murdered a Jordanian pilot. The nation has meanwhile intensified airstrikes against ISIS targets.
Queen Rania of Jordan consoled the widow of Jordanian pilot Lt. Muath al-Kaseasbeh Thursday after he was burned alive by ISIS militants on Feb. 3.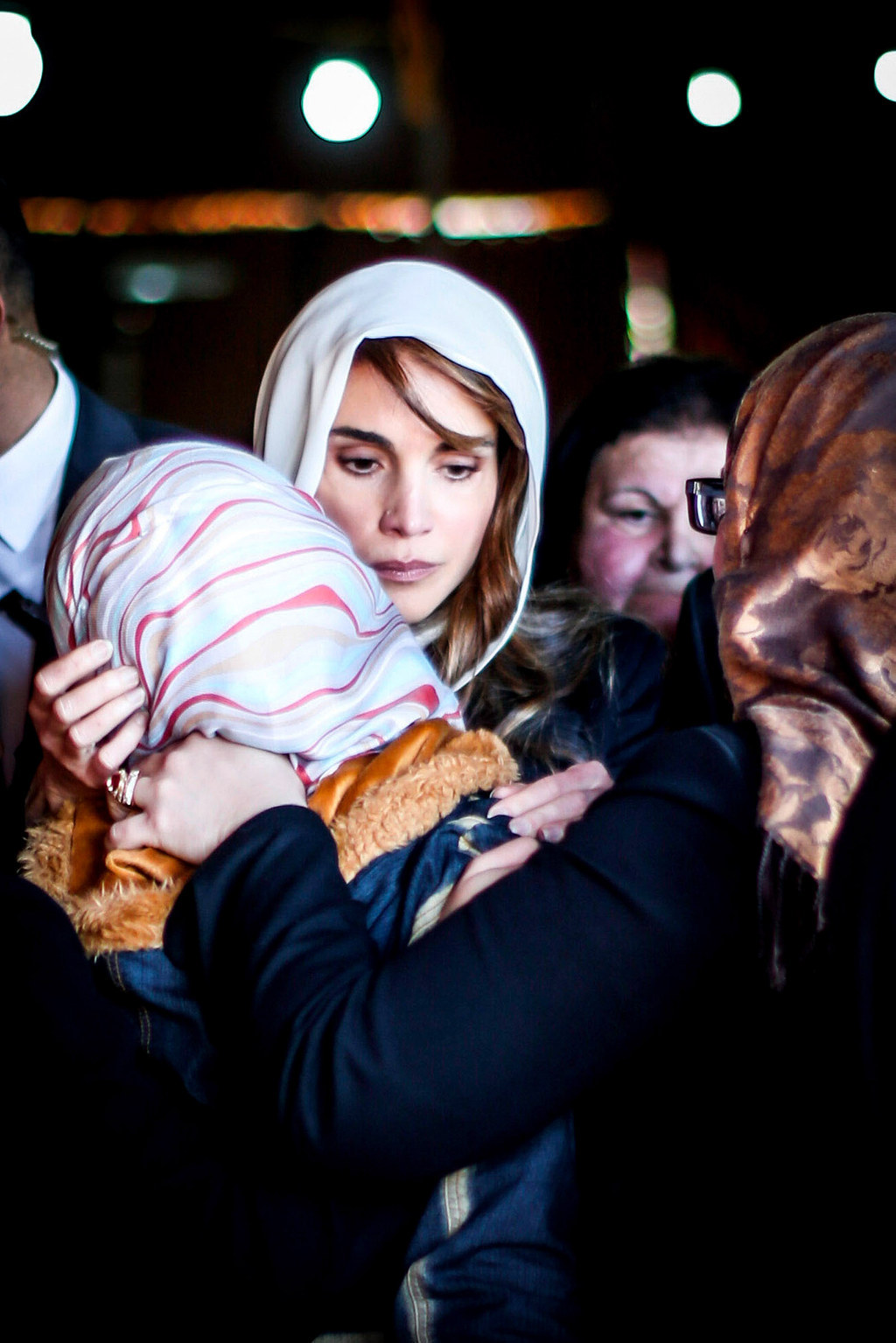 An ISIS video released Tuesday showed al-Kaseasbeh being burned to death in a cage in what President Obama said was proof of the extremist group's "viciousness and barbarity."
The pilot's brutal murder by ISIS prompted Jordan to execute two Iraqi prisoners on Wednesday and drew thousands to march at an anti-ISIS rally in the capital of Amman on Friday.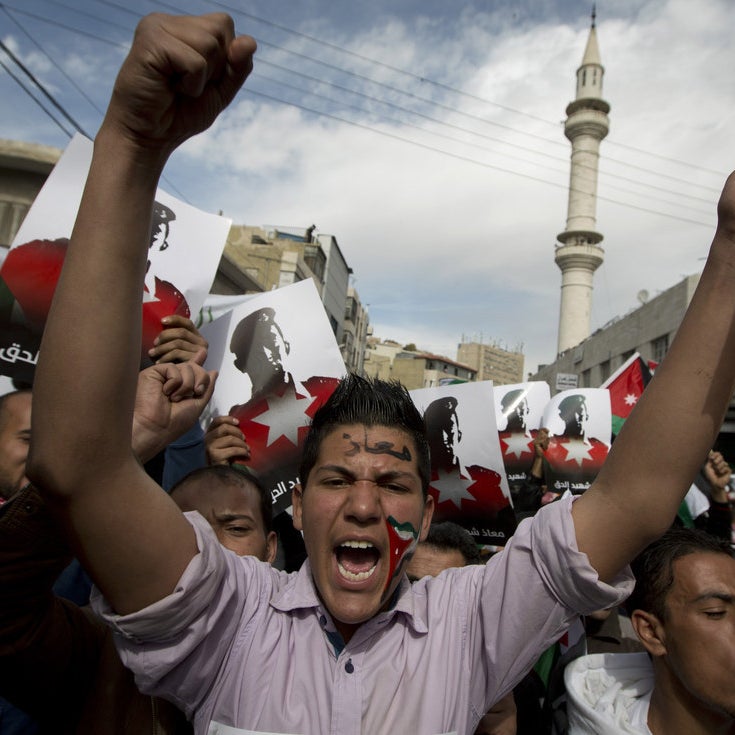 Angry Jordanians called for vengeance against ISIS and pushed for the military to step up the fight against the group.
King Abdullah II vowed to wage a "relentless war" against ISIS and to "hit them in their own ground," state television quoted him as saying.
On Thursday, dozens of fighter jets carried out airstrikes on ISIS targets in Syria that, the armed forces claimed, destroyed training centers and arms and ammunition depots, CNN reported.
"We're going to go after them and we will eradicate them," Foreign Minister Nasser Judeh told CNN. "This is our fight. We are upping the ante. We're going after them wherever they are, with everything that we have."
After completing the air mission, named "Muath the Martyr," the jets flew over the slain pilot's village of Aya coinciding with the king's visit to the family's home.
Queen Rania joined the rally on Friday.
The crowd, marching from the capital's al-Husseini mosque after Friday noon prayers, shouted anti-ISIS slogans and carried posters with photos of al-Kaseasbeh.
"We are all Muath ... We are all Jordan," they chanted, AFP reported.
Demonstrators carried Jordanian flags and held placards that read: "Yes to punishment. Yes to the eradication of terrorism."