Eleven-year-old Matthew Schricker asked Gov. Mike Pence at a North Carolina rally on Thursday if his role was "softening up" Donald Trump's policies and words.
"Good morning, Gov. Pence," Matthew said. "My name is Matthew, and I'm 11 years old. I've been watching the news lately and I've been noticing that you're kind of softening up on Mr. Trump's policies and words. Is this going to be your role in the administration?"
Pence, who for a moment appeared rather stumped by the 11-year-old's question, responded, "I couldn't be more proud to stand with Donald Trump, and we're shoulder to shoulder on this campaign." He later added, "Sometimes things don't always come out like you mean it, right?"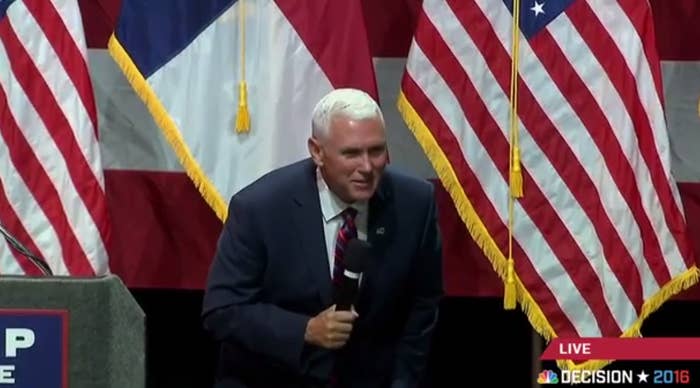 Matthew later told NBC News that he questioned Pence on his role in the campaign because he wanted to make sure the GOP vice presidential nominee was "totally loyal to Mr. Trump and the Republican Party."