After Donald Trump won the US presidential election early Wednesday morning, several American Muslim women are expressing fear for their safety while wearing a hijab.
American Muslims on social media reacted to the news that Trump — who has made derogatory comments towards Muslims and has proposed a ban on Muslim immigration — had won the election.
"Trump wins — my cousins get deported, I'm scared to wear my hijab, women are punished for abortions, Syrian refugees suffer," one woman said.
"My 8 year old sister just told me she's scared to be muslim," another woman tweeted. "That broke my heart."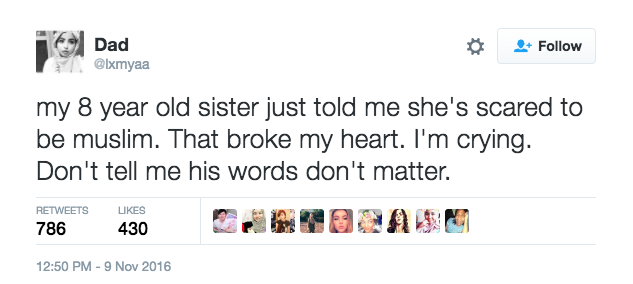 Many Muslims were concerned about their family's safety.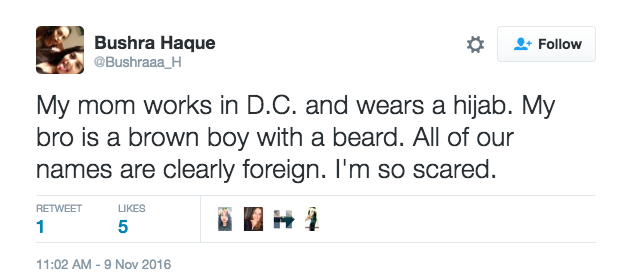 Muslim parents were concerned about the safety of their daughters wearing a hijab in public.
Daughters were also worried for their mothers.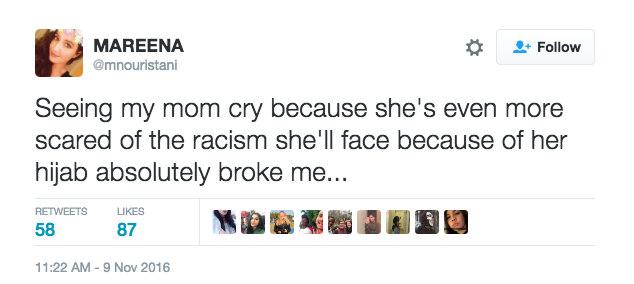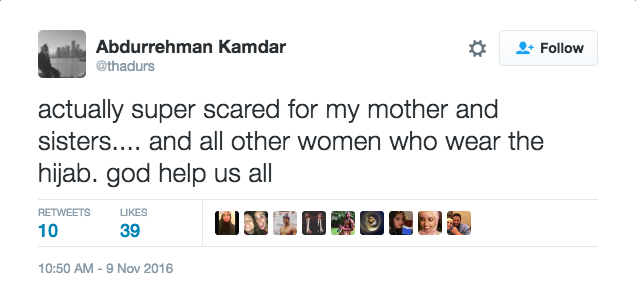 And husbands were scared for their wives.

"My husband just yelled at me for wearing hijab," one woman said. "He got scared suddenly and is pleading w/ me to not wear hijab in fear that I'll be hurt."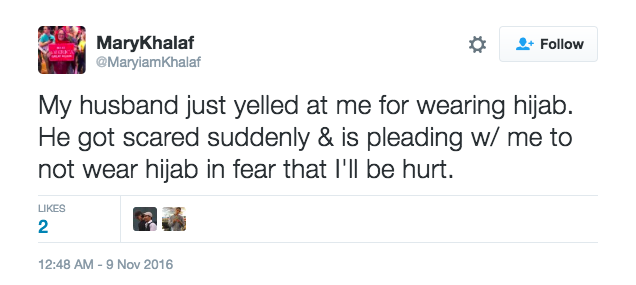 Women told BuzzFeed News they were afraid that their hijabs would provoke attacks against their faith.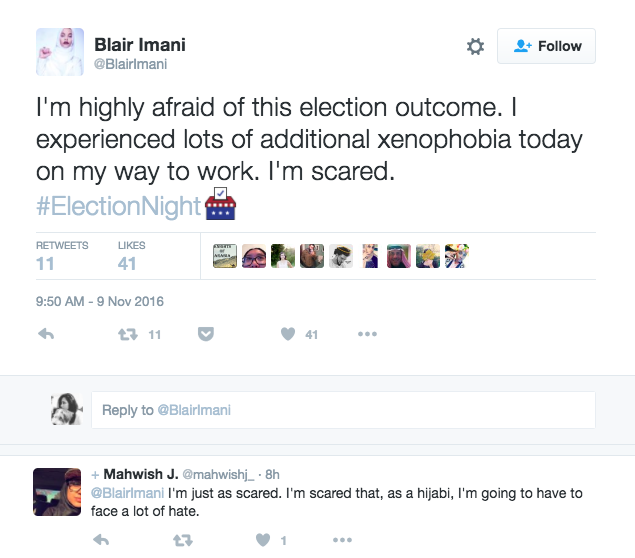 Some contemplated not wearing the hijab for their safety.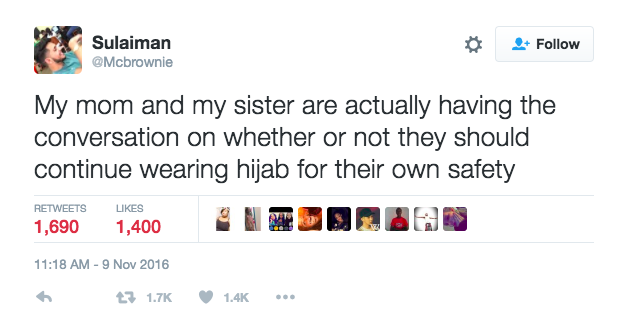 Muslims around the world expressed their solidarity with American Muslim women.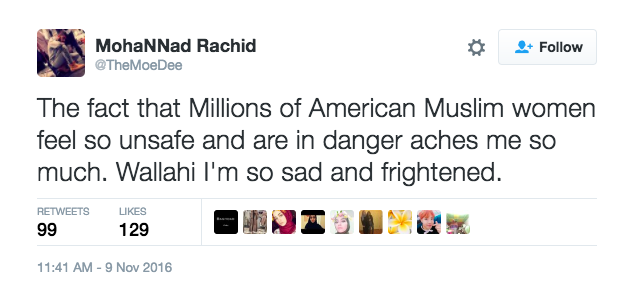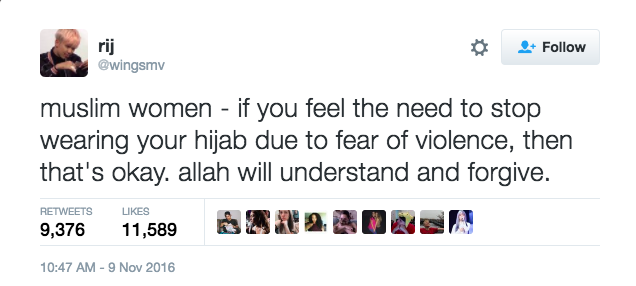 But many Muslim women said Trump's victory did not deter them from wearing their hijab.

"I'm not scared of Trump and neither will I ever STOP wearing the hijab," a woman said.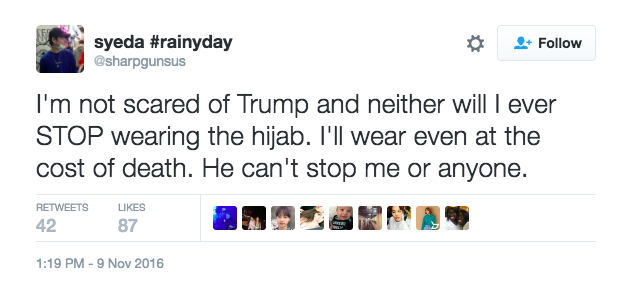 "I may be scared for my safety but I will not let myself fear him."