AMC announced Friday that it will never allow texting in its theaters, a day after its customers had a meltdown over reports that the company was considering "texting-friendly" auditoriums.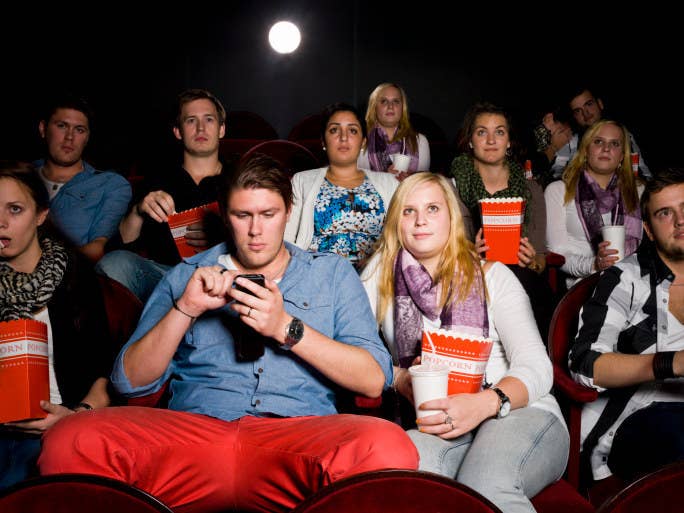 Many people threatened to boycott AMC theaters after its CEO Adam Aron told Variety that he was open to the possibility of having some texting-friendly theaters in an effort to appeal to millennials.

"When you tell a 22-year-old to turn off the phone, don't ruin the movie, they hear please cut off your left arm above the elbow," Aron said. "You can't tell a 22-year-old to turn off their cellphone. That's not how they live their life."
People were mad.

Like really mad.

The company backtracked on Friday, saying, "NO TEXTING AT AMC THEATRES. Won't happen. You spoke. We listened. Quickly, that idea has been sent to the cutting room floor."
In a note to customers, Aron said, "With your advice in hand, there will be NO TEXTING ALLOWED in any of the auditoriums at AMC Theatres. Not today, not tomorrow and not in the foreseeable future."
"Unlike the many AMC advancements that you have applauded, we have heard loud and clear that this is a concept our audience does not want," Aron said. "In this age of social media, we get feedback from you almost instantaneously and as such, we are constantly listening. Accordingly, just as instantaneously, this is an idea that we have relegated to the cutting room floor."
In conclusion: Don't be this guy.