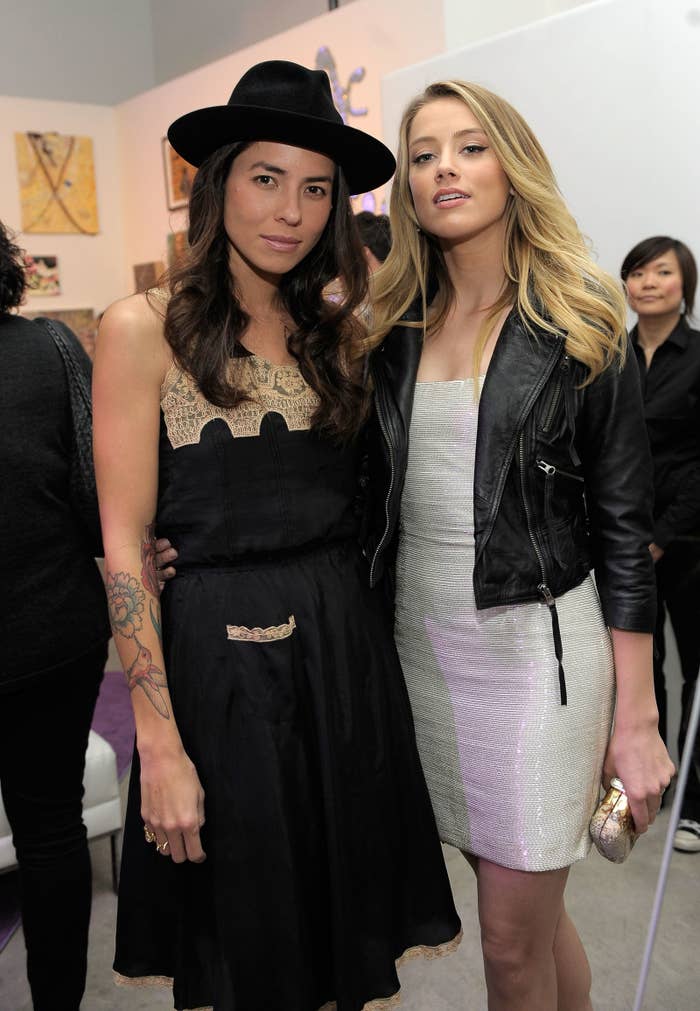 Amber Heard, the actress who obtained a restraining order against estranged husband Johnny Depp in May, was arrested in 2009 for allegedly assaulting her then-girlfriend Tasya van Ree in Seattle, court officials confirmed Tuesday.
Prosecutors in Washington state ultimately declined to file charges against the actress for the alleged altercation at Seattle-Tacoma International Airport, which was reported Tuesday by TMZ.
An official with the King County District Court told BuzzFeed News that Heard — who at the time had changed her last name to Van Ree — appeared for a probable cause hearing on Sept. 15, 2009, adding that the case was "filed as an assault."
Heard was accused of grabbing and hitting Van Ree in the arm the previous day at the airport, TMZ reported.
In a statement to BuzzFeed News on Wednesday, Van Ree defended Heard, saying she was "wrongfully accused" for the incident. The incident was "misinterpreted and over-sensationalized by two individuals in a power position," she added.
"I recount hints of misogynistic attitudes toward us which later appeared to be homophobic when they found out we were domestic partners and not just 'friends.' Charges were quickly dropped and she was released moments later.

It's disheartening that Amber's integrity and story are being questioned yet again. Amber is a brilliant, honest and beautiful woman and I have the utmost respect for her. We shared 5 wonderful years together and remain close to this day."
The King County Sheriff's Office and prosecuting attorney did not respond to BuzzFeed News' request for comment.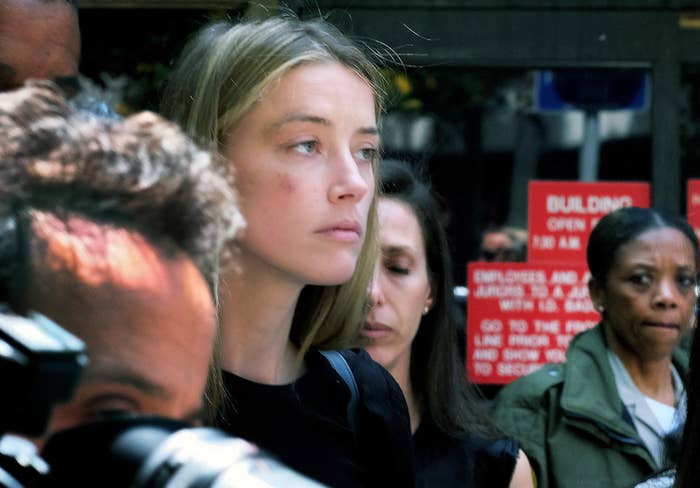 Heard was granted a restraining order against Depp on May 27 after claiming physical and verbal abuse.
Heard, who filed papers to end their 15-month marriage days earlier, also claims that Depp, 52, is abusing drugs and alcohol, and told a judge the actor has a "short fuse" that blew on May 21, when he hit in the face with a cell phone and struck her repeatedly.
Depp's attorney, Laura Wasser, contended in court that Heard was "attempting to secure a premature financial resolution by alleging abuse" and to turn the tide of negative publicity surrounding her decision to file for divorce days after the actor's mother died.