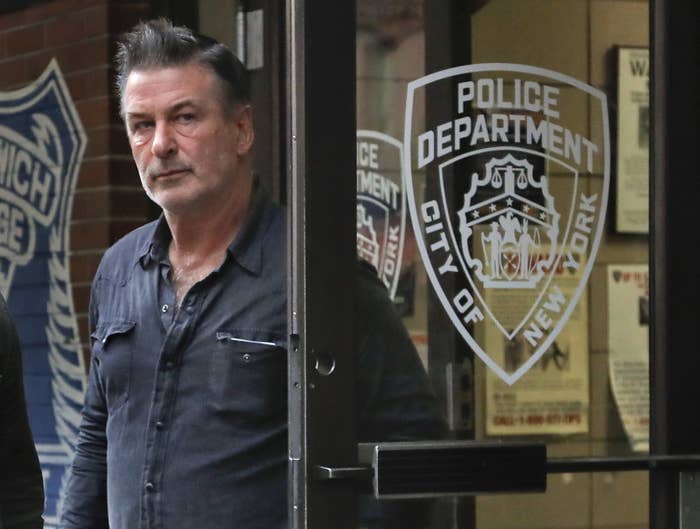 Alec Baldwin was arrested for allegedly punching someone in New York City on Friday, police confirmed to BuzzFeed News.

The actor — who famously impersonates President Donald Trump on Saturday Night Live — was charged with misdemeanor assault.
Baldwin allegedly punched a driver during a dispute over a parking spot in Manhattan, the New York Post reported.
The New York Police Department did not provide further details on the arrest.
In tweets on Friday night, Baldwin denied punching anyone over a parking spot.
"Normally, I would not comment on something as egregiously misstated as today's story," he wrote. "However, the assertion that I punched anyone over a parking spot is false. I wanted to go on the record stating as much."
Baldwin has a reputation for being a hothead and is often caught flying into a rage.
In 2014, he was charged with disorderly conduct after arguing with police who cited him for riding his bicycle the wrong way in New York. Following the incident, he took to Twitter to slam New York City as a "mismanaged carnival of stupidity."
Trump, who has said Baldwin's portrayal of him "stinks," wished him luck on Friday after being asked to comment on his arrest.
Baldwin was later seen leaving an NYPD precinct, where a black SUV was waiting outside. He did not speak to reporters.