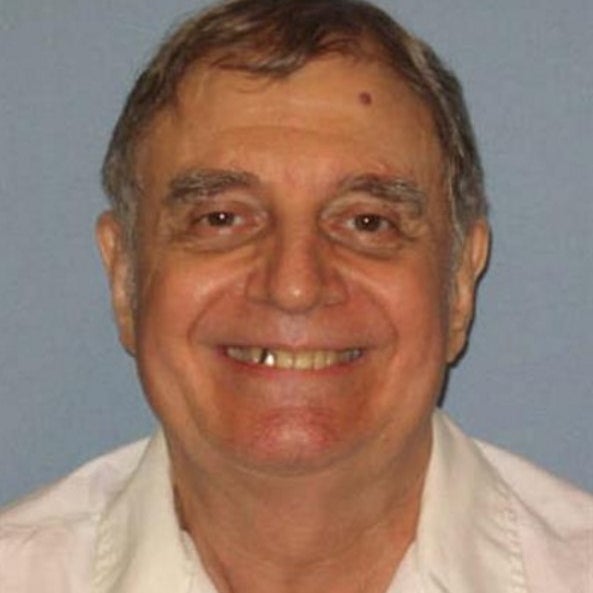 The Alabama Supreme Court on Wednesday set execution dates for two death row inmates to be carried out this year, AL.com reported. This is the seventh execution date set for Thomas Arthur, convicted in the 1982 contract killing of a man. He is now set to be executed on Nov. 3. The court also scheduled Dec. 8 for the execution of Ronald Bert Smith Jr., who was convicted in the 1994 murder of a convenience store clerk during a robbery.

Alabama has carried out one execution this year in January, its first since 2013. Until Wednesday, Texas was the only state with inmates scheduled to die for the remainder of 2016. This year has seen fewer executions as active death penalty states like Alabama grapple with obstacles relating to litigation over the death penalty and a scarcity of lethal injection drugs.

In July, Alabama Attorney General Luther Strange asked the Supreme Court to set an "expedited execution date" for Arthur after a district judge denied his appeal challenging the state's lethal injection protocol and lifting a stay of execution, AL.com reported. Strange wrote that Arthur had "managed to evade justice" six times after his previous executions were stayed.

"For thirty-three years, since his February 1983 conviction of the capital murder of Troy Wicker, Arthur has engaged in nearly constant litigation in every state and federal court available to him, and he has thoroughly exhausted his appeals at every level," the request to the Alabama Supreme Court stated. "Six times, this Court has set Arthur's execution date; six times, he has managed to evade justice. The State requests that this Court issue an expedited seventh execution date so that the State may carry out the sentence that Arthur has so unjustly avoided for so many years."
If executed, Arthur will be the second person to be killed using Alabama's new lethal injection cocktail, a three-drug combination involving midazolam — a controversial sedative at the center of several botched executions in 2014. Arthur and other death row inmates have challenged the protocol, but the US Supreme Court last year upheld the use of midazolam in a case out of Oklahoma, which uses the same drug combination as Alabama.
Arthur was convicted in the 1982 murder of Tory Wicker after Wicker's wife claimed she paid Arthur to kill her husband. At the time, Arthur was at a work release program serving a life sentence for the 1977 murder of his sister-in-law. Arthur had a total of three trials in the Wicker case — his convictions were overthrown twice, but upheld after the third trial. He has maintained his innocence in Wicker's murder.

Smith Jr. was convicted in the 1994 murder of Casey Wilson, a convenience store clerk, during a robbery. The jury had recommended a life sentence without parole for Smith, but a judge overrode the decision and imposed the death penalty as is allowed under the state's death sentencing law.
That law is similar to the one in Florida that was struck down by the US Supreme Court this year due to the significant role it gives to judges in the sentencing process. In the Florida case decision, the Supreme Court held, at the least, that a 2002 decision of the court ordering that juries must determine any fact that can lead to a defendant being eligible for the death penalty, applies to Florida's law.
The Supreme Court has since ordered the Alabama state courts to reexamine several cases brought by death row inmates there who say Alabama's system is similarly unconstitutional. Those appeals, however, come out of convictions that were reached in state courts after the 2002 Supreme Court decision — which the Supreme Court has previously ruled is not retroactive to earlier sentences.
BuzzFeed News legal editor Chris Geidner contributed to this report.