New York City will pay $4.1 million to the family of Akai Gurley, an unarmed black man who was fatally shot by a rookie police officer on patrol in a Brooklyn housing development in 2014, an attorney for Gurley's family confirmed to BuzzFeed News.

Gurley's family will receive a total settlement of $4.525 million in the wrongful death suit, of which $4.1 million will be paid by New York City, according to Scott Rynecki, the lawyer for Gurley's domestic partner, Kimberly Ballinger, and their 4-year-old daughter Akaila. The New York City Housing Authority will pay $400,000, and the officer, Peter Liang, will pay the family $25,000 of the total settlement.

The settlement, finalized on Monday, came after around two months of negotiations guided by Brooklyn Supreme Court Justice Dawn Jimenez-Salta, the New York Daily News first reported.

"We are very pleased with the end results," Rynecki told BuzzFeed News on Tuesday.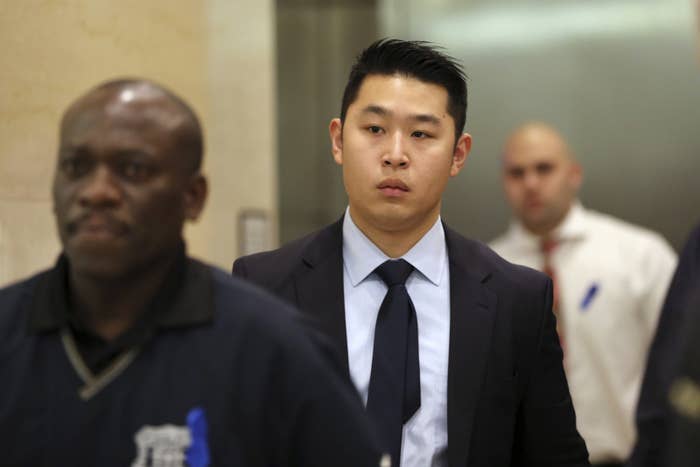 On Nov. 20, 2014, a bullet that Liang fired from his service weapon on the eighth-floor stair landing of the Pink Houses in Brooklyn, ricocheted off a wall and fatally struck Gurley, who was standing on the seventh-floor landing.

Liang, 28, was first convicted of manslaughter by a jury and faced up to 15 years in prison. However, he received no jail time after a judge reduced his conviction in April to criminally negligent homicide and sentenced him to five years probation and 800 hours of community service.

Liang had apologized to Gurley's family saying the shooting was an accident. "My life has forever changed," Liang told the court after his sentencing.

The settlement amount will be placed in special accounts to be paid to Akaila Gurley throughout her life after she turns 18, Rynecki said. She will receive between $10-12 million over her lifetime, he said.

"We're hoping that the City of New York and the new police commissioner use this as an opportunity to stop the practice of putting two rookies out on patrol together," Rynecki said. "As Kimberly has stated, she wants to move on and raise the child to be someone Akai will be proud of."

In 2015, the city paid $5.9 million in a settlement with the family of Eric Garner, an unarmed black man, who died in 2014 after an NYPD officer put him in a chokehold during an attempted arrest over selling untaxed cigarettes.