Airbnb Rooms Are Up For Rent In Cuba
Hosts in Cuba have listed over 1,000 of their homes on the website.
Airbnb, the online home-rental service in 190 countries, has opened in Cuba, the company said Thursday.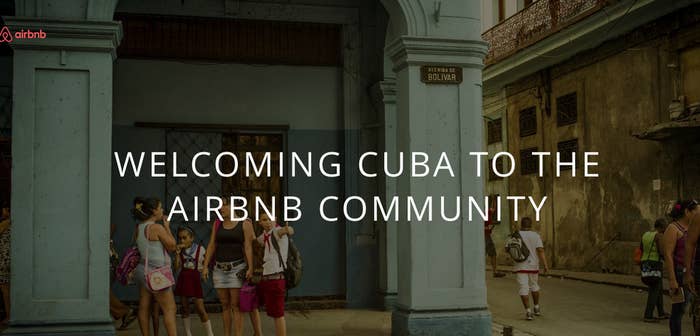 Over 1,000 homes have already been listed by hosts.
This is one of the most significant U.S. business expansions into Cuba since the Obama administration announced last December that the U.S. would be overhauling its policies toward the country after more than 50 years.
Non-U.S. travelers cannot use Airbnb accommodations in Cuba, The Associated Press reported. Only American travelers visiting under the 12 categories of authorized travel – such as journalistic activity and public performances – can book homes listed on Airbnb.
More than half of the Airbnb Cuba listings are in Havana. Other cities include the UNESCO World Heritage Site town of Trinidad, in Cuba, and the waterfront city of Cienfuegos.
Cuba is known for its network of private homestays for tourists called "casas particulares." Those began in the 90s as an alternative to the country's state-run hotels.
"We're uniquely positioned to help Cubans reap the rewards of economic growth while preserving their unique culture," Airbnb said on its website. "When Airbnb guests stay in local neighborhoods, they bring business to surrounding entrepreneurs—whether they be hosts, artists, or even ice cream shop owners."
Airbnb is the latest in a series of U.S. business to open in Cuba. In February, Netflix announced it would expand its streaming service to Cuba despite the fact that only about 5% of Cuba's 11 million people has full access to the internet.
American Express and MasterCard have also allowed customers to use their credit cards in Cuba.
"I think this is going to help our business prosper, to definitely improve, not just private business, but everything here," Israel Rivero, owner of a pre-war apartment in central Havana listed on Airbnb, told the AP.