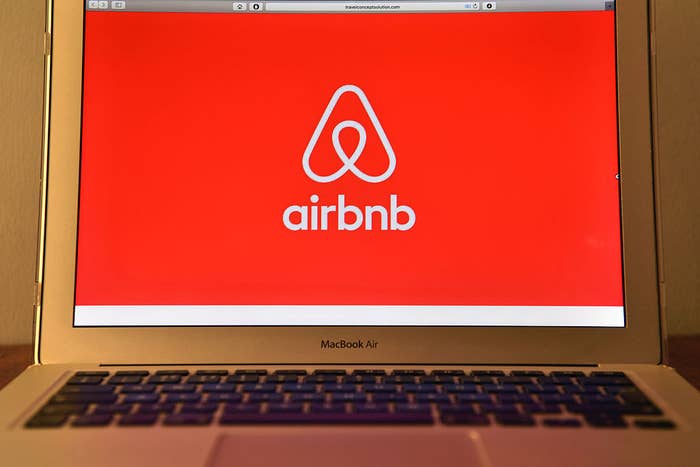 Airbnb announced a new nondiscrimination policy Thursday, following months of criticism about racial bias within the company and a lawsuit from a black man who said he was rejected by a would-be host because of his race.

Some of the new measures include displaying user photos less prominently, promoting Instant Book listings, and an "Open Doors" policy to ensure guests who cannot book a listing because of discrimination will find a place to stay. The company has also assembled a full-time team to "fight bias and promote diversity" within the company.

The company said that beginning November 1, all potential Airbnb users will be asked to uphold a commitment not to discriminate against anyone based on their race, religion, national origin, disability, sex, gender identity, sexual orientation and age, before listing their space on the platform.

The company acknowledged in a press release that there were "too many unacceptable instances of people being discriminated against on the Airbnb platform because of who they are or what they look like."
Airbnb suffered a public crisis after accusations of discrimination on its platform surfaced, prompting black users of the site to describe their negative experiences using the hashtag #AirbnbWhileBlack. The company also faced a lawsuit from Gregory Selden, a black man, who said he was rejected by a would-be host because of his race. Two other websites, Noirbnb.com and Noirebnb.com were created as alternatives for people who felt the $25 billion company did not adequately address its housing discrimination problem.

"Airbnb is engaging in frank and sustained conversation about bias on its platform," Laura Murphy, a former lobbyist at the American Civil Liberties Union who led the company's efforts to tackle discrimination, said in a press release. "Airbnb is putting in place powerful systemic changes to greatly reduce the opportunity for hosts and guests to engage in conscious or unconscious discriminatory conduct," she said.

In a statement, the Congressional Black Caucus commended Airbnb for "taking this significant first step to address racial discrimination and exclusion of African Americans and other minorities on the company's platform."