The man who filmed the widespread video of two white men fatally shooting an unarmed 25-year-old black man jogging down a road is also being investigated in the case, Georgia Bureau of Investigation Director Vic Reynolds said Friday.
The cellphone video showing Gregory McMichael, 64, and his son Travis McMichael, 34, shooting Ahmaud Arbery while he was jogging on a two-lane road in Brunswick on Feb. 23 was released last week, prompting outrage and calls for justice in Arbery's death.
The McMichaels were arrested and charged with murder and aggravated assault on Thursday, 10 weeks after Arbery's death and after the case was reassigned to a third prosecutor who formally requested the Georgia Bureau of Investigation to investigate the murder.
Within 36 hours, the Bureau reviewed the evidence and secured arrest warrants for the father and son.
"I'm very comfortable in telling you there's more that sufficient probable cause for felony murder," Reynolds said at a press conference Friday.
He said the video was a key piece of evidence in the case and called the footage "extremely upsetting" and "troubling."
As part of the ongoing murder investigation, Reynolds said William "Roddie" Bryan, the man who shot the video on his phone, will also be investigated.
"Hypothetically, if we believe there's probable cause for an arrest, then we'll do it," Reynolds said in response to a question of whether there will be further arrests in the case.
Bryan is a neighbor of the McMichaels and lives within a mile of where Arbery was fatally shot.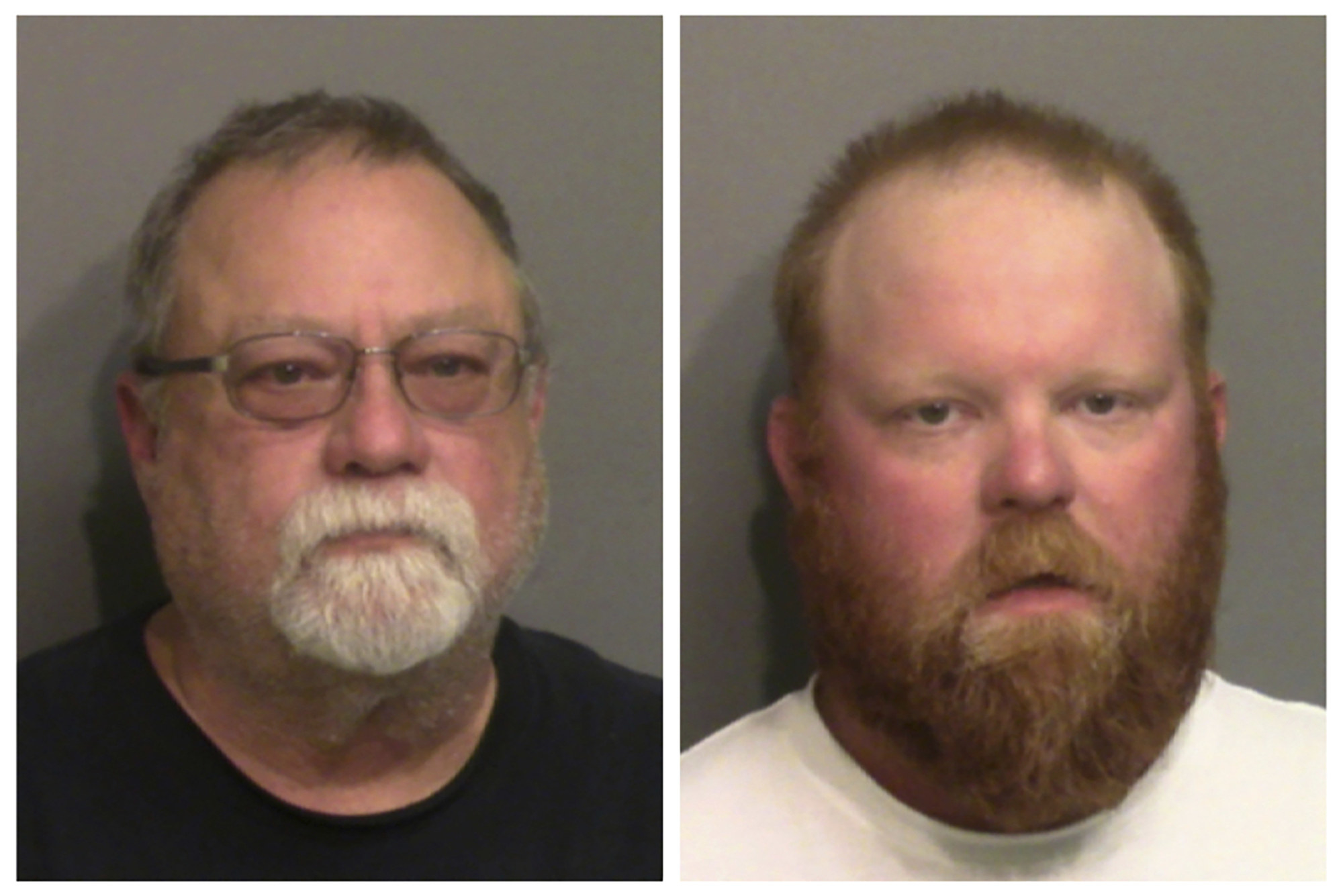 According to a Glynn County police report of the shooting, Bryan followed the McMichaels in his own vehicle as they chased Arbery down the road. The McMichaels told police that they believed Arbery was a suspect in a string of break-ins in the neighborhood.
The police report states that Bryan — referred to as a "Roddy" in the report —
"attempted to block" Arbery when he tried to run back in the direction he came from after Travis McMichael attempted to cut him off in his vehicle.
However, Bryan's attempt was "unsuccessful," the report states. He is listed as a witness on the police report.
The video was released earlier this week by Brunswick attorney Alan Tucker. In a statement Thursday, Tucker said that while his firm wasn't representing anyone in the case, he released the video for "absolute transparency because my community was being ripped apart by erroneous accusations and assumptions."
An attorney for Arbery's family, S. Lee Merritt, has referred to Bryan as a "suspect" who "conspired" with the McMichaels to kill Arbery and has called for his arrest.
"These men were vigilantes, they were a posse ... performing a lynching in the middle of the day," Merritt said at a press conference Wednesday.

Trump on Friday said the video footage was "very, very, disturbing," but suggested that there "could be something that we didn't see on tape."
"I looked at a picture of that young man. He was in a tuxedo … I will say that that looks like a really good young guy," Trump told Fox & Friends. The president said he had faith in Georgia Gov. Brian Kemp "to do the right thing" in the case.
"It's in the hands of the governor, and I'm sure he'll do the right thing," Trump said. "You know, it could be something that we didn't see on tape. There could be a lot of, you know, if you saw things went off tape and then back on tape. But it was a troubling, I mean, to anybody that watched it certainly it was a disturbing or troubling video. No question about that."