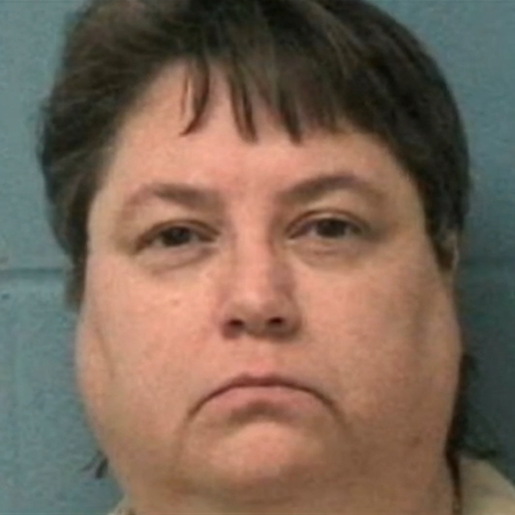 The U.S. is set to execute six inmates in the next two weeks after only three executions were held during the entire summer.
Since January, only two states have conducted executions — Missouri and Texas — but three other states are aiming to do so in the coming days: Georgia, Oklahoma, and Virginia.
Beginning in January, executions in Oklahoma, Florida, and Alabama were halted pending the Supreme Court ruling on Oklahoma's use of midazolam — a lethal injection drug that was part of at least three problematic executions in 2014. Ohio's governor also held off all executions in 2015.
On June 29, however, the Supreme Court allowed the use of midazolam in executions, a ruling that had implications not only for states that used the drug, but also set a high bar for inmates challenging lethal injection in other states.
As a result of the halt on executions using midazolam during several months, Missouri and Texas, which do not use midazolam, together carried out the most number of executions in 2015 — including the three that occurred over the summer.
Now, Georgia is going to attempt an execution it halted before it began earlier this year, Oklahoma — the state at the center of the Supreme Court case — is slated to hold an execution that was delayed earlier this month, and Virginia — which has not seen an execution in more than 30 months — is scheduled to hold an execution.
Executions in all three states have attracted national attention for different reasons and renewed debates on the constitutionality of different aspects of the death penalty.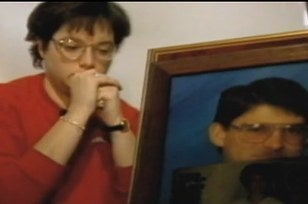 On Tuesday, Sept. 29, Georgia is set to execute Kelly Gissendaner for her role in the 1997 murder of her husband. If executed, she will be the first woman put to death in the state since 1945.
On Monday, Sept. 28, the State Board of Pardons and Paroles announced that it would reconsider its February decision denying clemency to Gissendaner. In a press release, the board said it would meet on Sept. 29 to review "supplemental information" presented by Gissendaner's representatives. The board can deny clemency again, or issue a 90-day stay to further consider the case, or grant clemency and commute the sentence to life with or without parole.
Georgia has already postponed Gissendaner's execution twice this year. In February, her execution was delayed due to a winter storm. In March, her execution was called off before she was administered the lethal injection after the state found particles floating in the syringe.
Gissendaner sued the state saying she was a victim of cruel and unusual punishment, as she accused Georgia of putting her through "a state of immense fear and anxiety for thirteen hours while dithering over whether to proceed with her execution."
In August, a judge dismissed her lawsuit, allowing Georgia to execute Gissendaner again.
The lawsuit raised questions about the drug's potency and concerns over whether it would cause a botched execution. Concerns over the source of lethal injection drugs in various states has been a contentious and, in many cases, litigious issue. Shortage of drugs has led to several states seeking out their supply from unregulated compounding pharmacies. States have refused to disclose identities of these sources citing threats to the pharmacies from anti-death penalty advocates.
Gissendaner's third execution date is set for Tuesday.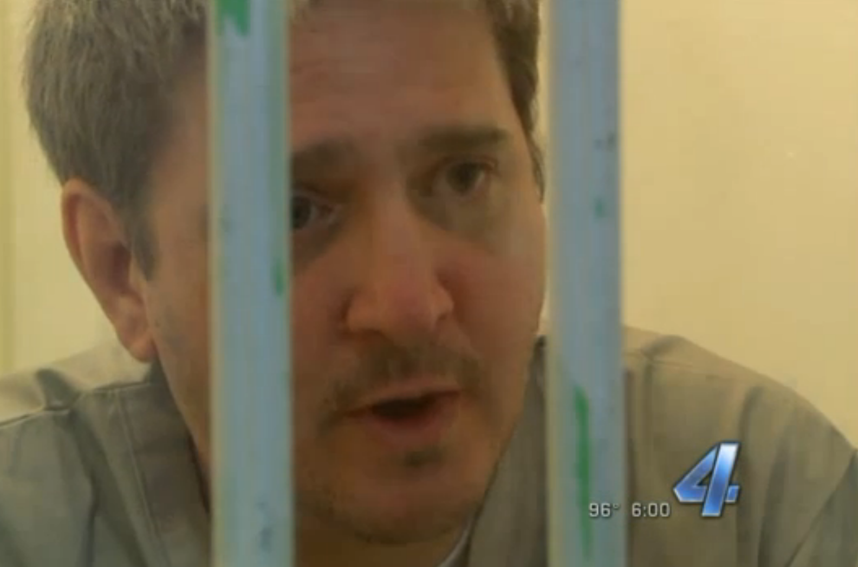 On Wednesday, Sept. 30, Oklahoma is set to execute Richard Glossip for masterminding the 1997 murder of his boss — Barry Van Treese — who owned a motel Glossip worked at. Glossip's execution was halted by a state court hours before he was set to die by lethal injection on Sept. 16. On Sept. 28, the court refused to grant Glossip a hearing to review "new evidence" that his lawyers claim prove his innocence. His execution, which was halted for two weeks, is set for Sept. 30.
Glossip has maintained his innocence for nearly 17 years on death row — a claim that has led several thousand people to support his cause, including anti-death penalty advocates, senators, and celebrities like Susan Sarandon and Richard Branson.
His attorneys have argued that he was convicted and sentenced based on the sole testimony of the motel's maintenance worker, Justin Sneed, who is serving a life sentence for carrying out the murder Glossip is accused of planning.
Glossip's attorneys have claimed that Sneed's confession and testimony are unreliable and asked for time to present new evidence that they said would shed light on Glossip's innocence.
In the Monday opinion denying Glossip's request, the court, in a 3-2 decision, held, "Glossip merely wants more time so he can develop evidence similar to the evidence presented" in a prior request. Judge David Lewis, writing for the court, continued, "We find, therefore, an evidentiary hearing, discovery, or further stay of execution is not warranted in this case."
Gov. Mary Fallin, who received death threats for her steadfast refusal to grant Glossip a 60-day reprieve, has said, " I see no reason to cast doubt on the guilty verdict reached by the jury or to delay Glossip's sentence of death."
The state argued that the new evidence was "inherently suspect" and does not warrant a new hearing.
Oklahoma also set to execute a second person, Benjamin Cole, on Oct. 7 for the murder of his young daughter, Brianna, in 2002.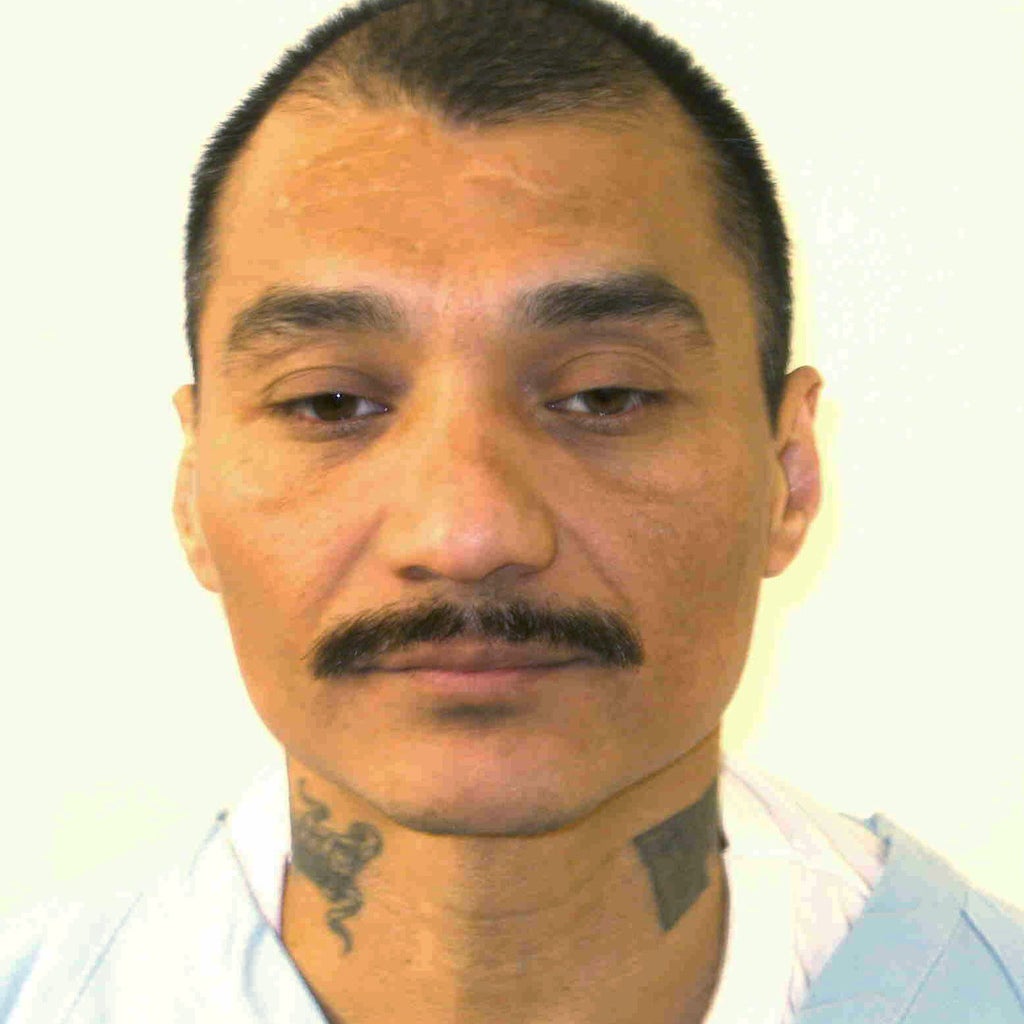 On Thursday, Oct. 1, Virginia is set to execute serial killer Alfredo Prieto. If allowed to proceed, it will be the state's first execution in more than 30 months. If Gov. Terry McAuliffe — who has the sole authority to grant clemency in the state — refuses to stop the execution, he will be only the third sitting Democratic to execute someone. [Update: McAuliffe announced on Monday evening that he would not intervene to stop the execution.]
Prieto was convicted and sentenced to death in Virginia on two counts of capital murder and rape. He also was previously sentenced to death in California for other murders.
Anti-death penalty advocates have asked McAuliffe for a temporary reprieve of his execution so that Prieto can be transferred to California to challenge his death sentence there by claiming intellectual disability. California has had a court-imposed moratorium on executions since 2006.
Virginia recently confirmed that it obtained a batch of lethal injection drugs from Texas to carry out Prieto's execution.
Earlier this year, Virginia lawmakers killed a bill, which was backed by McAuliffe, to shield information on lethal injection drugs and the companies that make or compound them.
In addition to the scheduled Cole execution in Oklahoma next week, Missouri and Texas also are scheduled to carry out one execution each on Oct. 6. In Missouri, Kimber Edwards is due to be executed in the 2000 murder of his ex-wife, Kimberly Cantrell. In Texas, Juan Garcia is due to be execution in the 1998 murder of Hugo Solano.